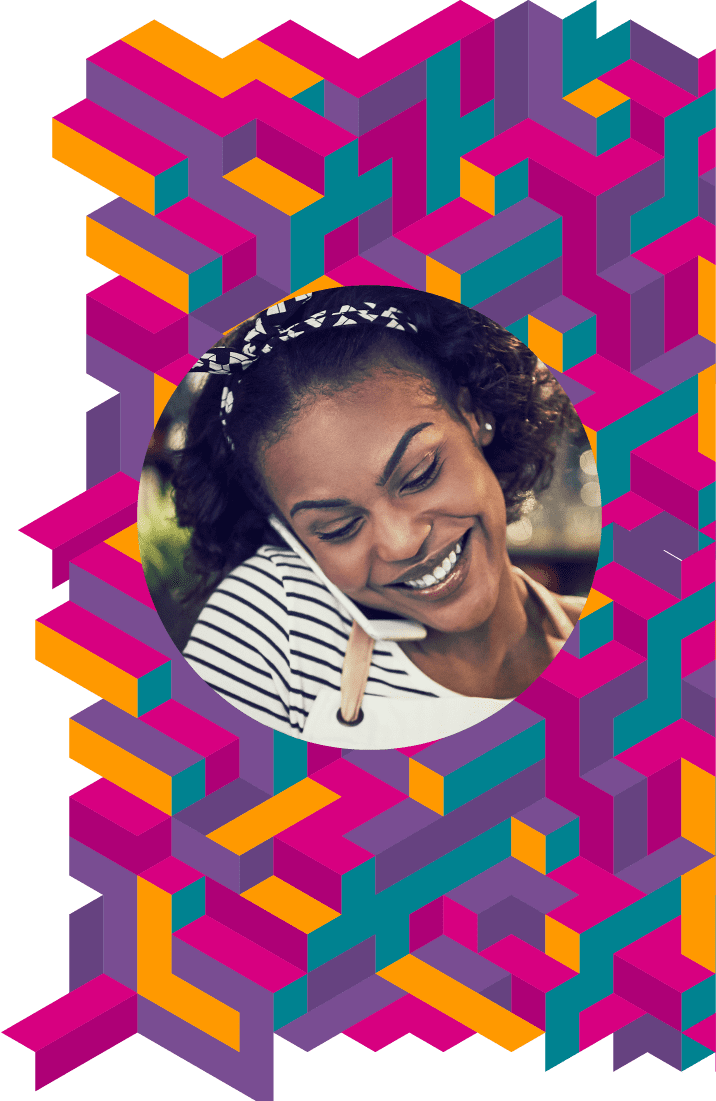 HR & Recruitment Call Answering Service
Whatever area of business support you work in, there's no denying that you play a vital role in the success of other companies, as well as your own. Many businesses will rely on you, your knowledge and your services to keep their businesses up and running, so your interactions with them have to be effective! Luckily, that's where we come in – we know that there's a lot to balance in the business support world, so we're on hand to help!

We offer a range of different packages and services to help businesses just like yours in this sector and beyond! Customer interactions can be hard to keep on top of, but when it comes down to it, it's these interactions that keep you ticking – prospective customers provide new business leads, and you can ensure that your existing customers remain loyal by providing fabulous customer service following these interactions!

Whether you need support with your call handling, email management, social media enquiries or web chat, our team are on hand to help! To learn more about our services and packages, you can get in touch with our team on 0345 056 8888 to find out more. But for now, let's explore how you can provide effective customer service in business support, and how alldayPA can help…
What does the business support sector include?
Business support spans a whole range of services – your business might specialise in just one area of business support, or it might offer a variety of different services that target several areas. Whatever your business model, you play a crucial role in the way that the companies you support operate – you're a cog in their machine and play a part in their success! As such, your customers will expect a lot from you and, to be successful, you need to meet these expectations. Let's take a look at the different areas of business support and what your customers will expect from each area…
Finance
Whether it's managing budgets, paying their staff or sorting their taxes, one common area of business support involves financial support. When it comes to business support, financial matters are extremely important – it's what makes the business world go round! Because of how important finance is in the business world, your customers are trusting you with one of their most precious resources. They therefore expect you to be reliable, knowledgeable and quick to respond to any of their concerns or questions.
Business Operations
Business operations are essential to any business venture. Perhaps your company provides additional support for a Business Operations Manager at a firm, or maybe you deal with the entirety of the business operations role yourself, in a freelance position. Whatever the set-up, business operations are vital – they are ultimately activities that businesses carry out in order to drive more revenue and increase the value of their company. As such, companies will expect you to fit in seamlessly with their existing processes, activities and procedures whilst providing useful support and feedback to help their businesses grow.
HR
Human Resources (HR) can encompass multiple responsibilities from recruitment to processing payroll, drafting contracts, maintaining and updating employee records and considering disciplinary actions – there are so many aspects to it! If businesses outsource their HR responsibilities to you, then they'll expect you to be contactable at all times and quick to react to anything that needs to be actioned.
Recruitment
If you're a recruitment firm or your company offers recruitment services, then you play a huge part in the growth of other businesses! If companies need some extra manpower and there's a delay in finding it, this can cause all sorts of problems internally. As such, as a recruitment company, businesses will expect you to be proactive and passionate when it comes to recruitment.
Logistics
Logistics is ultimately the management of things from the point of origin to the point of consumption. Logistics teams help companies to meet the requirements of their customers. With that in mind, businesses will expect logistics teams to align with their goals and have a great understanding of their business and their customer base. If you provide logistics services to other companies, then you need to ensure that you're always listening to their needs and acting accordingly to help the business keep ticking!
Technology
Nowadays, technology is vital in the running of businesses. In fact, we'd argue that it's just as important as people! It's all good having great people to deliver your services, but you need reliable technology too. If you provide IT and technological solutions to help businesses operate, then you have a very important part to play! Without effective technology, many businesses would grind to a halt. As such, companies expect you to be responsive and empathetic when any issues arise – you should address these promptly to avoid disruption!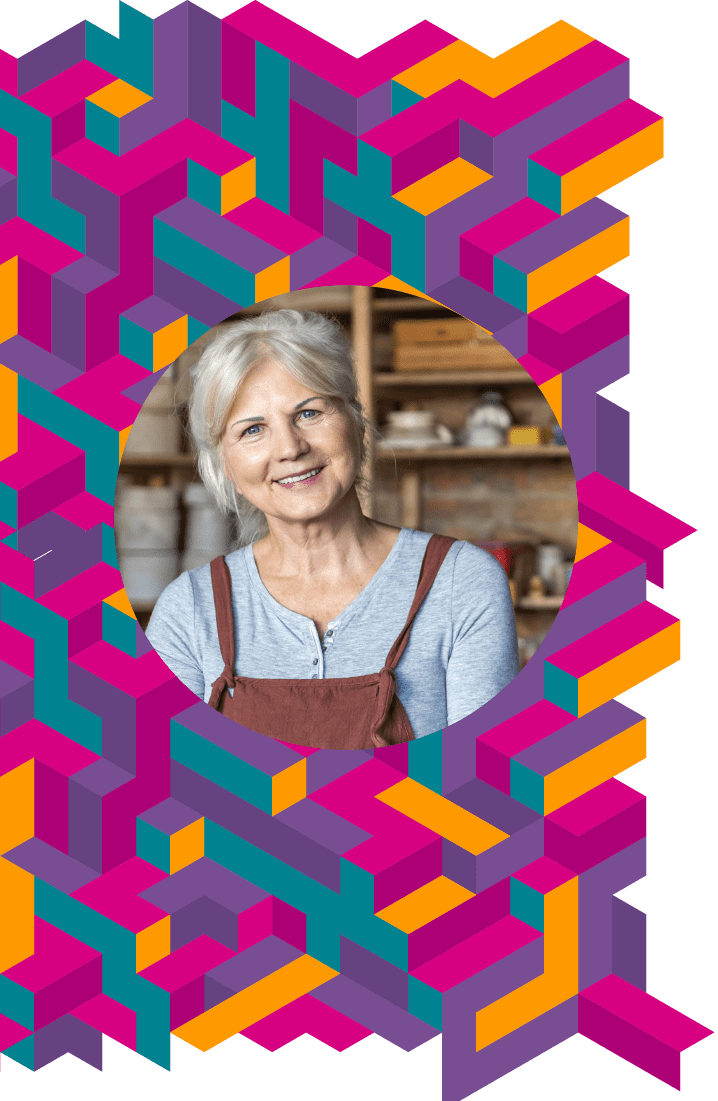 How do you handle your customer calls and messages as a B2B company?
In the B2B sector, providing a top-notch customer service experience is at the heart of what you do, or at least it should be. Every B2B company, from IT support to advertising/marketing and, of course, business support, needs to form strong relationships with their customers. Not only does this benefit the customers, but it will benefit you too – it helps you to maintain your status as a successful, reputable business, which can help you to attract new leads!
So, to be a successful B2B company, how exactly should you handle your customer interactions? Some of this will depend on the specific services that you offer, but there are some general tips to follow…

Give the customer your undivided attention
Whether the caller is a new, existing or potential customer, whatever they're ringing for is one of their most important issues or enquiries at that moment in time. As such, customers want to know that you care about their problem or their enquiry. The first step in demonstrating this is to give them your undivided attention – that means to stop whatever you're doing on the other end of the line and dedicate your time and attention to helping that customer. You might not think that customers will notice if you're busy or distracted on the other end of the line but, trust us, it's a lot more obvious than you might think!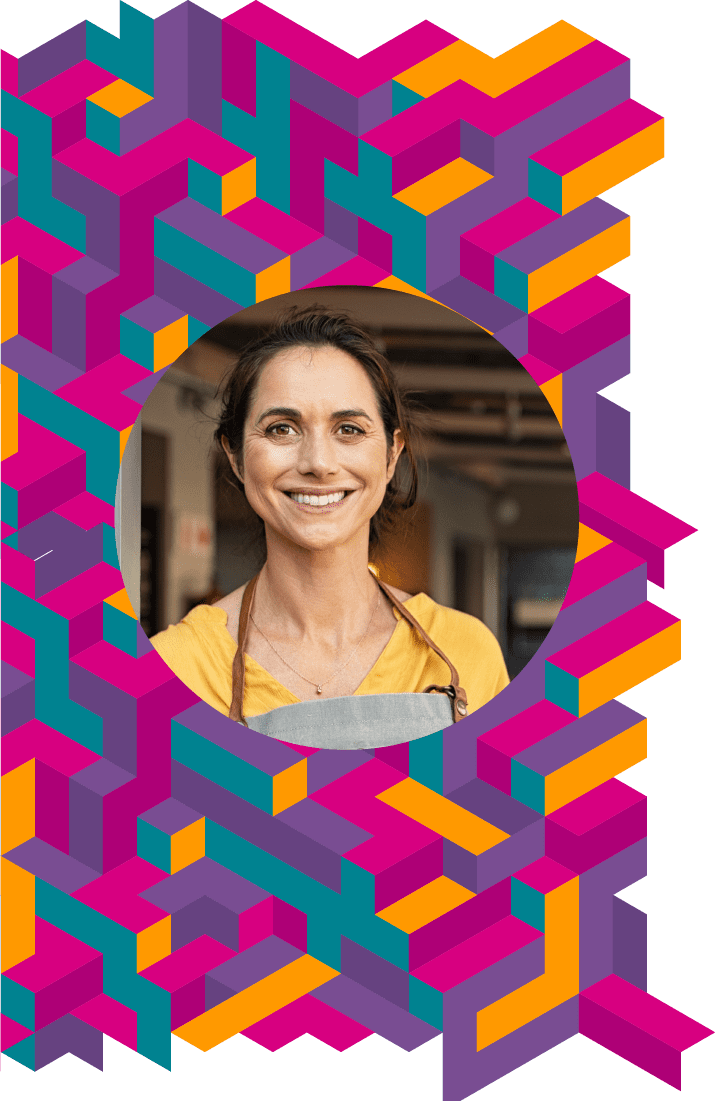 Give the customer your undivided attention
Whether the caller is a new, existing or potential customer, whatever they're ringing for is one of their most important issues or enquiries at that moment in time. As such, customers want to know that you care about their problem or their enquiry. The first step in demonstrating this is to give them your undivided attention – that means to stop whatever you're doing on the other end of the line and dedicate your time and attention to helping that customer. You might not think that customers will notice if you're busy or distracted on the other end of the line but, trust us, it's a lot more obvious than you might think!

Provide timely and empathetic responses
Besides showing customers that you care by giving them your undivided attention, you should also ensure that you provide timely and empathetic responses to your customers, whether that's over the phone or via messaging platforms. Again, in that moment, whatever the customer requires support for is an extremely important matter to them, and they want to know that you simply get it! Even if you can't provide a solution there and then and you need to go away and look into something further, it's wise to keep your customers in the loop and then they know that you're working hard to help them.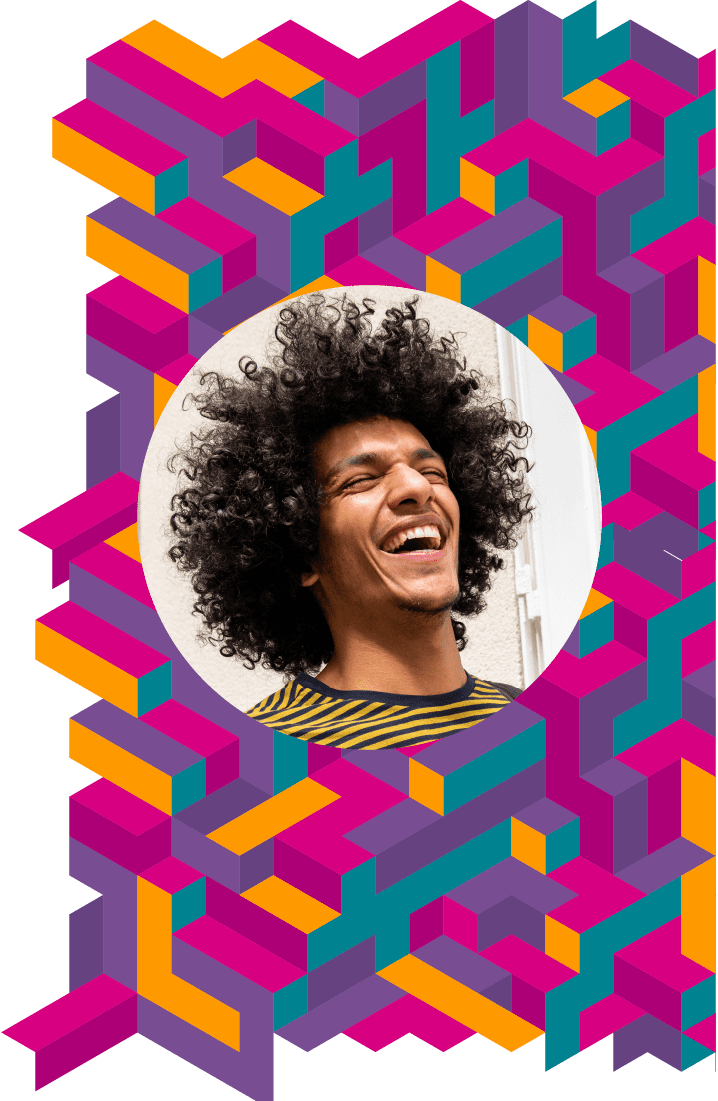 Don't make promises that you can't keep
In the moment, you might get carried away with promising your customers certain things, especially if they're pushing for certain deadlines, for example. However, it's important to refrain from this – be realistic and manage their expectations. If you do make a promise and you're unable to keep it, this is only going to hinder your business image and your reputation. It's always better to underpromise and overdeliver!

Prioritise accordingly
If a customer gets in touch with an issue that they need you to look into or a task that they need you to act on, always prioritise this accordingly in line with your other commitments. This also ties in with the previous point on promises – don't promise that something will be resolved or done by a set date if you can't stick to it! Make sure you look at everything you need to be complete and schedule them accordingly based on their urgency.

Combine customer service with customer support
The concepts of customer service and customer support are often used interchangeably, but there are some subtle differences. Understanding these differences can help you to better understand how to deliver a fabulous experience that your customers will appreciate! First, customer service is all about aiming to satisfy the customer throughout their entire journey – this is before, during and after they buy your service or product. Customer satisfaction should be at the heart of what you do. As for customer support, this focuses on resolving problems and issues for the customer.

As a business support company, it's important to combine both – you should focus on creating a great customer experience and ensuring customer satisfaction, and you should always ensure that you're providing effective and efficient customer support whenever it's required!
How our packages can help your business support company
When you're providing support to a range of different businesses, it's easy to miss certain customer interactions and let them slip under the radar. You might think that missing these interactions isn't a big deal, or you may just be too busy to deal with them. Either way, missing these interactions can be detrimental to your reputation and the amount of business leads you have. To ensure that you never miss a lead and you earn a strong reputation for customer service, we've got a range of packages to support you! We offer these on a pay as you go basis with flexible payment plans, so as your business grows our support and our services can grow with it! Let's take a look at the different ways that we can help you…
Telephone Answering Service
For businesses that struggle to keep up with incoming calls, our business answering service is a great option. With our phone answering service, our team will take every call that comes through and, if you're unavailable to take the call, we'll ensure we take the caller's name, message and number so you can get prepared and call them back. We can send this message directly to you in real time and you can also get this information by logging into our online portal. If you are free to take it, then our call forwarding service allows us to hand the customer over straight to you or your team!
Our dedicated teams are 100% UK based and can answer calls around the clock, thanks to our 24/7/365 service as standard. We know how much technology matters in business support, which is exactly why we've invested £15m into our call handling technology across four different contact centres. All our PAs work to our highest standards to deliver fabulous customer service and, better still, we have dedicated PAs for different sectors. That way, you can rest assured that your customers are engaging with someone that knows the industry well.
Virtual Receptionist Package
Don't worry – our virtual receptionists are real people, as misleading as the name can be! All of our virtual assistants are trained to use a range of different platforms and software, so that they can seamlessly integrate with your existing business model and processes. They're also the best in the business when it comes to customer service, so you can rest assured that your customers will have an amazing experience every single time! Better still, it's much cheaper than hiring an in-house receptionist.
With this package, you get everything that's included in our Telephone Answering Package, as well as additional services. You can enjoy a range of virtual receptionist services including diary management – to assist with meetings and appointment bookings – as well as call triaging, a remote switchboard and customer service outsourcing. As such, you can stay organised at all times and can deal with your calls accordingly based on their urgency and the matter at hand.
Outsourced Call Centre
Our most advanced service, our Outsourced Call Centre, allows you to outsource all of your customer interactions including telephone calls, emails, social media enquiries and messages that you receive via a live chat service. We also offer bespoke CRM integration as a part of this package, so we can connect your software with ours to keep things running smoothly!
This is our highest level of service, yet it's still a cost-effective solution when compared with hiring an in-house team. If you need additional support but lack the staff or the budget to recruit more team members, then the PAs here at alldayPA can make great additions to your team! As well as this, because we offer a 24/7/365 service at no additional charge, this certainly makes us more cost-effective than hiring in-house.
How can outsourcing your customer interactions help your business support company?
Save money but without sacrificing your customer service standards
When you hire an in-house team to manage your customer interactions, the money you spend goes far beyond the recruitment costs. To ensure that your customers have the best possible experience, you'll also have to invest in training and maybe even quality checking and performance monitoring. None of this is cheap – making sure your in-house team are on top of their game can come at a price!

A way around this is to use our services – we're cheaper than hiring in-house, but we offer all of the same benefits, if not more, including a 24/7 service! All our PAs are highly trained and skilled in customer service, so you can have peace of mind that your interactions are being dealt with effectively and efficiently.

Get prepared for your most important business calls
If you've got important customers calling you, it's understandable that you want to be prepared and have all the necessary information to hand whilst you're talking to them. If you answer the call away from the office or without access to the information you need, sometimes you can be left feeling unprepared for the details that the customer wants and for the questions that they're going to ask.

When you use our call handling service, we deal with all inbound calls and take your caller's name, contact details and message so then you know exactly what they're calling for. We can then pass this information on to you, so you can get prepared before calling the customer back. Ultimately, by using our service, you've got time to get prepared for your most important calls!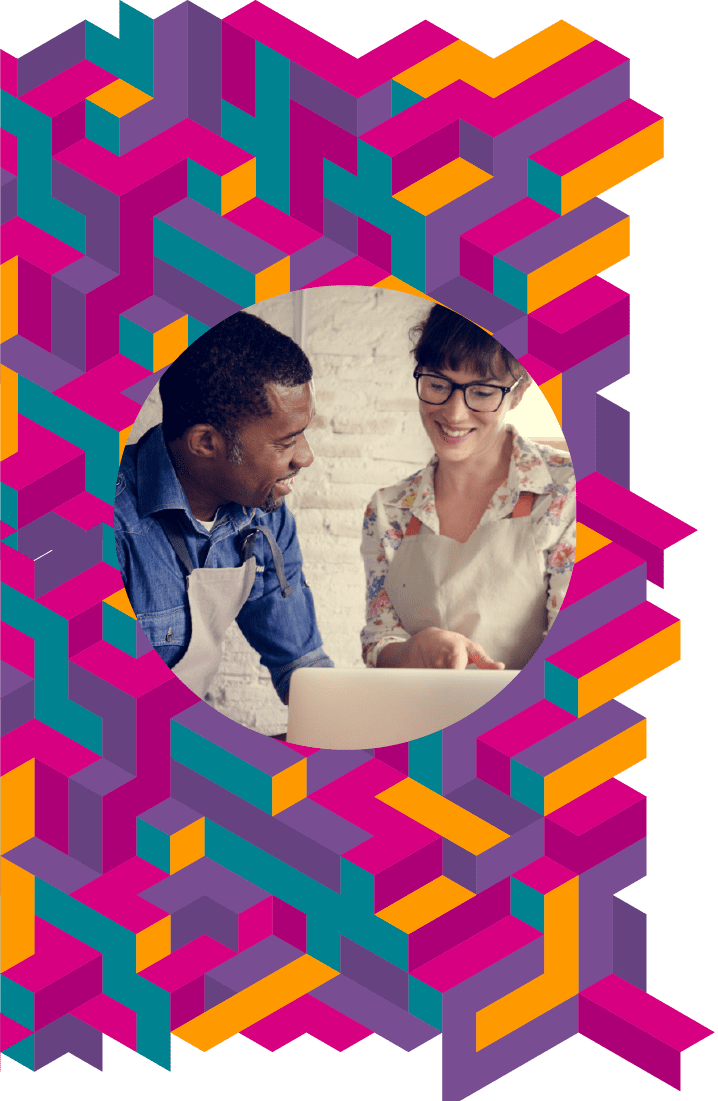 Never miss a lead
Missing the odd call here and there might not feel like a big deal, but if you adopt this attitude and end up missing several calls, this can result in missed leads and, therefore, missed business opportunities. If a potential customer tries to get in touch but has no success, then they'll more than likely take their custom elsewhere. For you, this isn't just a missed opportunity, but it's also missed revenue that you could've won, just by answering the call! So, if you don't take your incoming phone calls seriously, we'd say it's about time you do!

Maintain, or improve, your reputation
Being attentive, listening carefully to your customers and proactively finding solutions for them are all key when it comes to customer service. It's this experience that keeps the customers coming back – in other words, it keeps them loyal – and it's what helps you to build a strong reputation. With this comes recommendations through word of mouth and positive online reviews, all of which can help to boost your business, your customer base and your revenue.

Clients want to be heard, understood and appreciated – answering their call is the first step to providing this experience. If you ignore an inbound call, the customer will be left feeling ignored and may even take their business elsewhere. By letting us take care of your interactions, you can ensure that clients are never ignored and that you maintain, or even improve, your business reputation.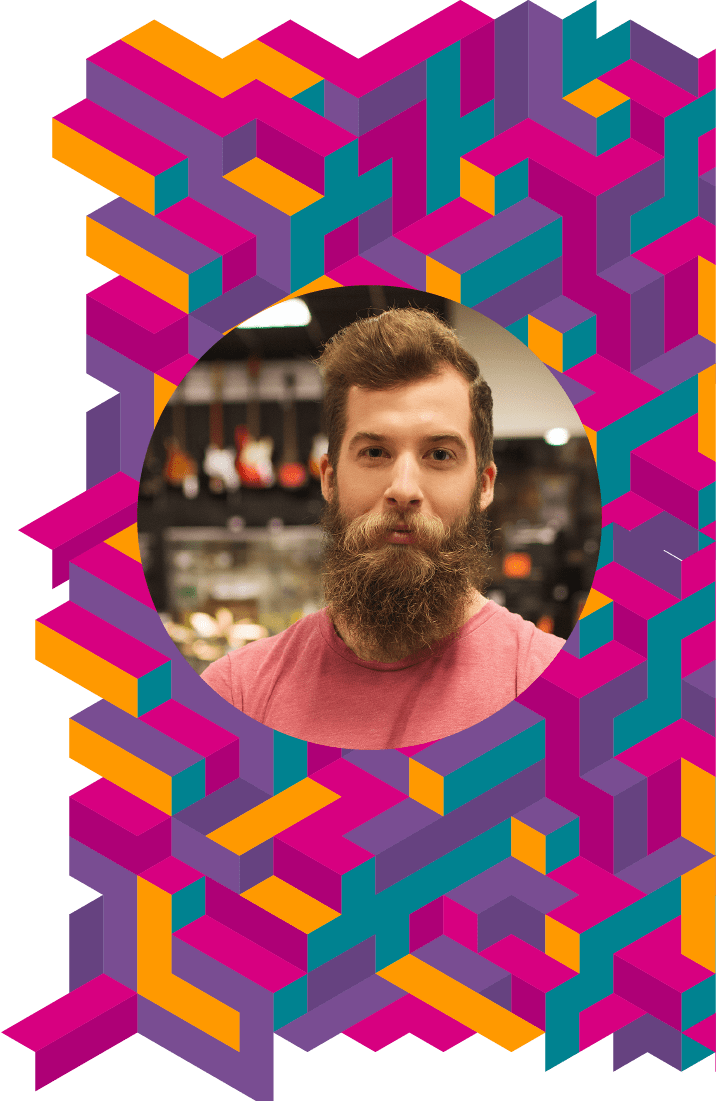 Improve your work-life balance
It can be tempting to deal with customer interactions outside of your business hours, especially if you have a work phone that you receive calls on. It's also particularly true for business owners or those with significant roles in business support – even though you're out of business hours, you still feel the need to answer the customer call and offer your support. Whilst this is good for the customer, it can take its toll on you – having a work-life balance is crucial to your overall health!

With that in mind, using our services means that you can switch off after work to unwind, safe in the knowledge that your customer interactions are still being dealt with around the clock, thanks to our 24/7/365 service! That way, your customers always get to speak to somebody but you can still enjoy some much-needed downtime.

More time to focus on what really matters
Growing a business is tough, and doing this alongside supporting the growth of the companies that you serve is also tricky. By letting us handle your calls, emails and messages, you're freeing up more time to focus on other important things. This might be training, important business meetings or even offering your services out to even more businesses. Whatever it is, our packages give you more precious time to focus on whatever matters to you!
Are you a business support firm in need of some support yourself? Look no further than alldayPA – contact our team to learn more today!
Now that we've established just how important customer service is in this industry, it's clear that you need to be keeping on top of your customer interactions. Not only that, but you need to be handling these interactions with professionalism at all times! Easier said than done when you've got a lot to balance, right? Well, it doesn't have to be that way! As we've explored, we've got a range of services on offer for small businesses and large corporations alike.
Whilst our packages vary in terms of levels of service and cost, their aim is always the same – to provide your customers with a fabulous experience! That means creating a great first impression amongst your new or prospective customers, whilst increasing the loyalty and satisfaction of your existing customers. We do this with ease, thanks to our customer service experts and our innovative technology.

Sounds like something you can get on board with? We'd love to work with you to help your business grow and excel! Business support is a competitive sector, so you really do need to be on top of your game. To make sure you're always ahead, take the first step by getting in touch with us today – call us on 0345 056 8888 to find out all about our services and to ask any questions you may have!
Contact the team…
If you're ready to take the next step, call us now on 0345 056 8888 or complete the form below to get started.