Call Centre Outsourcing Services
Services from Telephone Answering & Virtual Receptionist
With our Outsourced Call Centre service, you'll reap the benefits of everything that's included in our Telephone Answering and Virtual Receptionist packages, including call handling, diary management, a remote switchboard service, call triaging and more.
Outsourced social media management
Social media enquiries are now more common than ever – they're a popular way for customers to get in touch with your business. Let us manage your social media enquiries too, freeing up your time!
Outsourced email management
Do you get a lot of incoming emails from existing and potential customers? Our PAs can monitor your inbox and deal with any enquiries that come through!
Support for your live messaging streams
If you have a live messaging function on your website, customers have an instant way of getting in touch with you. However, it means that they'll expect a prompt response – we can help with that!
Bespoke CRM integration
We'll integrate your CRM to ensure that we work seamlessly together – this is crucial for amazing customer service, and that's exactly what we always strive to deliver!
Other packages are available…
Is your focus on call handling? If so, our Telephone Answering Service might be the right solution for you. If you're looking for additional support but don't need the full contents of our Outsourced Call Centre, we'd recommend looking at our Virtual Receptionist service.
How does our Outsourced Call Centre service work?
1
For over 19 years we have been providing the UK's biggest brands and most respected organisations with outsourced call centre services.
2
When you outsource customer service to alldayPA we provide a bespoke solution that is tailored to the needs of your business.
3
From taking orders over the phone to booking appointments, and even managing your instant chat software, we can provide an outsourced solution that will delight your customers.
When you outsource customer service to alldayPA we provide a bespoke solution that is tailored to the needs of your business.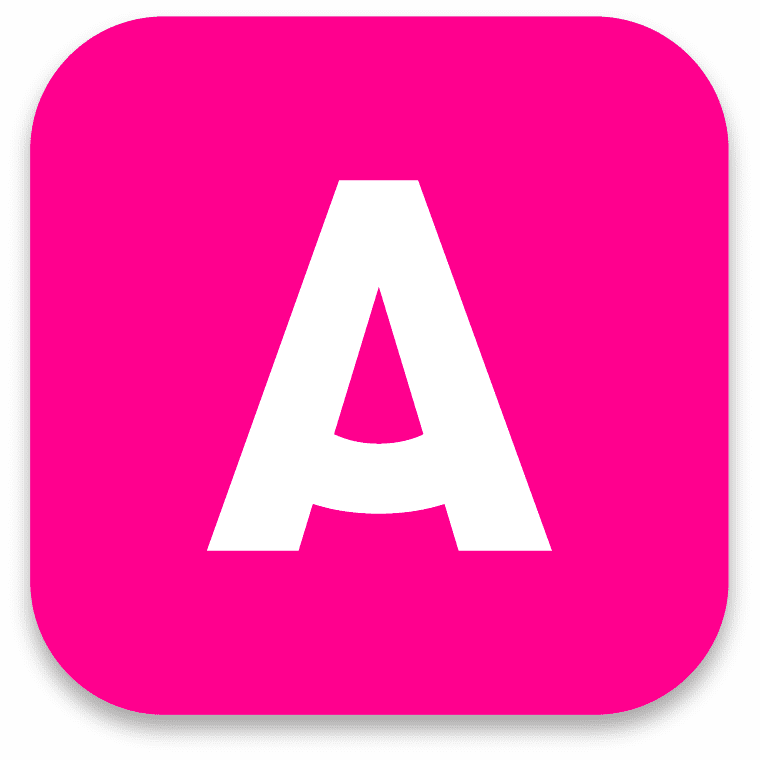 The Virtual Office App
Virtual Office from alldayPA gives you complete control over how we answer your calls.
Whether it's setting your VIPs, changing your availability, or even telling us how to greet callers – it's all done at the push of a button.
See what people are saying…
Contact the team…
If you're ready to take the next step, call us now or complete the form below to get started.
Having an outsourced call centre by your side can do wonders for your business.
If we were to ask you what you would like more of to help you get through your day-to-day tasks and the necessities of running your business, we can guarantee you'd probably say you'd like more time, more staff or even both. With our Call Centre Outsourcing Package, that's exactly what we can provide: dedicated PAs to help you with the various aspects of running your business, and more time for you to get on with the things that matter.
Whether you own a small enterprise or a large corporation, outsourcing your customer service might be just the solution you need to make running your business easier and even more enjoyable. From legal firms to businesses in the property sector and even florists and beauticians, we provide bespoke packages to help them deliver amazing customer service.
With our Contact Centre Outsourcing Package, you can enjoy the benefits of having a call answering service, a virtual receptionist and so much more. We'll answer your incoming calls 24/7, for 365 days a year, so that your customers can always speak to a human at the other end of the line – we don't use answer machines or bots.
Besides call handling, you'd benefit from diary management services, web chat and social media management, CRM integration and several other features that are included within the package, all of which are designed to provide fabulous customer service – queries will be handled to perfection at all times!
And it's not just your customers that will benefit from our service – you will too! There are many benefits for organisations that use our services, but most importantly you'll have more time. That's time to deal with the calls that matter to you, time to deal with other aspects of your business and time to maintain a healthy work-life balance.
We love getting to know our existing and potential clients, learning more about their business and how we can help. To find out more about how we can bring value to your business, get in touch by calling us and a member of our friendly team will be happy to answer any questions and provide more information.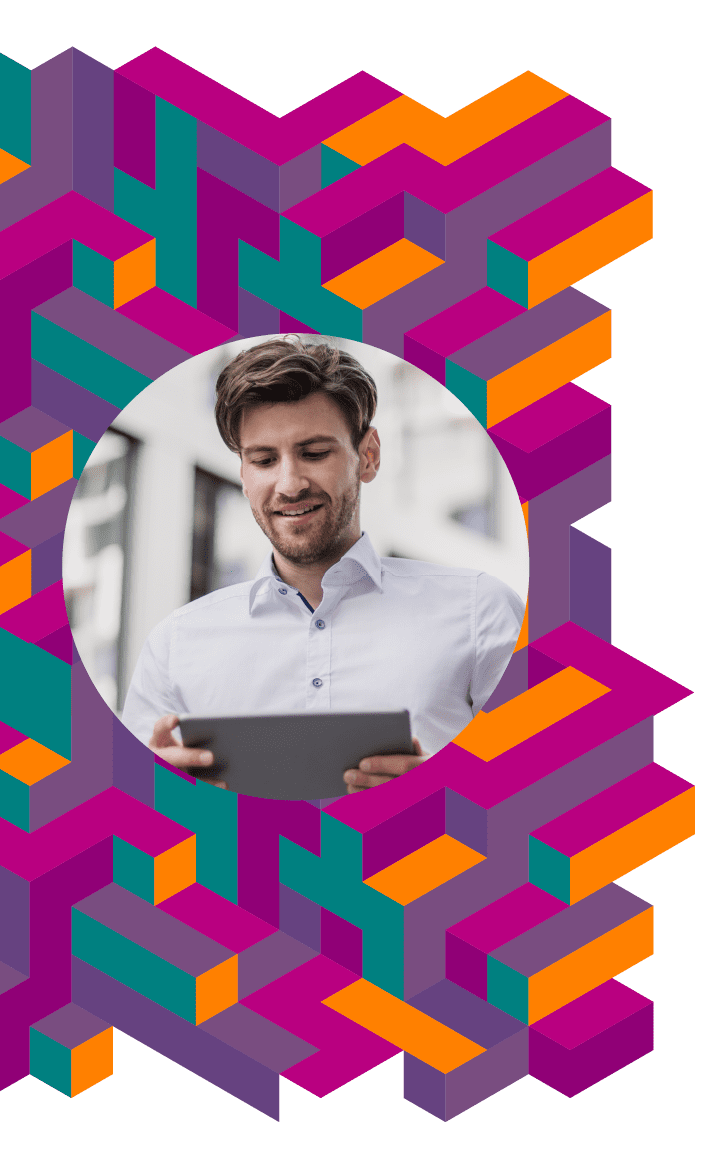 What is an outsourced call centre?
Simply put, our Call Centre Outsourcing package allows you to outsource your customer service and customer interaction. This could be through incoming phone calls, emails or an instant message, all of which can be managed by our dedicated team that will work closely with you to provide the best possible service. Best of all, we'll still keep you involved in the customer journey to ensure that a personalised, bespoke service is always delivered.

When running a business, you may feel like you have limited time to deal with all customer queries. Sometimes, juggling a range of tasks may even lead to missed calls and missed leads, which can have a big impact on your business and your revenue. This isn't inevitable though. Our service offers a cost-effective solution that makes sure fantastic customer service is never neglected. We'll take care of your customer interaction around the clock, providing a service 24/7 for 365 days a year. You'll experience the benefits of outsourcing your customer interactions to a dedicated team that knows your business and the sector you're in, without having to pay for additional staff or office space to do it alone. We've got you covered at all times!

Of course, our fantastic service is largely down to our amazing team, but it wouldn't be possible without our technology too. We recognise and appreciate the importance of forward-thinking and modern technology – it's what helps us, and you, to stay ahead of the game. Whilst outsourcing your calls and other interactions has been possible for a while now, the services keep on improving thanks to the evolution of technology. That makes it easier than ever to outsource your customer interactions but without compromising on quality. Our £15 million investment in state-of-the-art technology certainly helps too!
What's included? Everything you need to know about our service…
92% of clients that we had at the beginning, over 20 years ago, are still with us today
From personalised greetings to deciding on when your calls get forwarded on to you or another member of staff, the entire package and process are tailored to your business needs. Here are some of the general features included in our service, that every business would feel the benefits from…
Call handling
Your incoming calls will never go unanswered! You might lack the time or the staff to deal with all of your inbound customer calls, but your alldayPA team will take care of every call for you. We'll work with you to get to know your business and what your needs are, making sure that we fit in seamlessly with any existing processes you may have. We'll take care of the technical aspects of the service for you and we'll only need a few bits of information, such as your staff contact details and any VIP callers. It couldn't be easier to set up!
Remote switchboard services
Switchboards have come a long way since they were first invented. Now, they are a highly sophisticated automated system and usually require an IT team to manage them. An outsourced switchboard, just like the one in our package, allows you to outsource the job of running a switchboard. This means the job lies with a specialist, and you don't have to worry about doing it in house. All you have to do is divert your calls to us, and provide us with a list of staff within your business that you might need to route calls to.
Our service is perfect for flexible and remote working as the switchboard service makes this so easy. All incoming calls will come into a central hub, where one of our PAs will take the call and ask the caller what their enquiry is. We'll then route the call through to the best person or department to handle the call, based on your instructions. Wherever your customer is calling from, they'll receive an effective and efficient customer experience every time.
Diary management
Effective diary management is key for any business and with a virtual receptionist to handle your diary management, you know that everything is well-organised.
.
We'll get to know your preferences to make sure that we manage your diary just how you'd like us to. From important meetings, friendly reminders and even that dentist appointment you've been putting off for a while now – let us manage your diary!
CRM integration
With this service, we'll connect your customer relationship management software (CRM) with our applications and systems, to ensure that we fit in seamlessly with your existing systems. Key CRM integrations may include phone systems, email applications, social media channels and messages. With this integration, our PAs deliver services as though they are a part of your team, rather than an entirely separate third-party service.
Live messages & social media message monitoring
Because who enjoys talking to a bot? Not us! We get it, human-to-human interaction is much better. It's easier, more personalised and there's a better chance you'll actually get the information you need. That's why we offer instant chat and social media message monitoring, around the clock, as part of our service. Whenever your customers have an enquiry, no matter what time of day, we'll be on hand to take care of it.
Expert PAs
You'll have multiple staff available to deal with customer queries and interactions. These staff will be subject matter experts – we have dedicated PAs for every sector. We've worked with businesses across a range of industries, so we'll use our experience and knowledge to create a bespoke package that we know will work for you.
Not only will our PAs be subject matter experts, but they're trained to use numerous platforms and applications. From Freshdesk to Worldpay, Microsoft, SugarCRM and so much more, your dedicated PAs will have the skills to manage the software that is integral to your business.
Complete, around the clock cover
All of our services are 24/7 for 365 days a year as standard, so interactions between your business and your customers never have to stop, even if you're busy or enjoying a break. We've also heavily invested in our call-handling technology which is spread across four different contact centres in the UK, meaning that even in the event of a power cut, we can still deliver the amazing service your customers expect.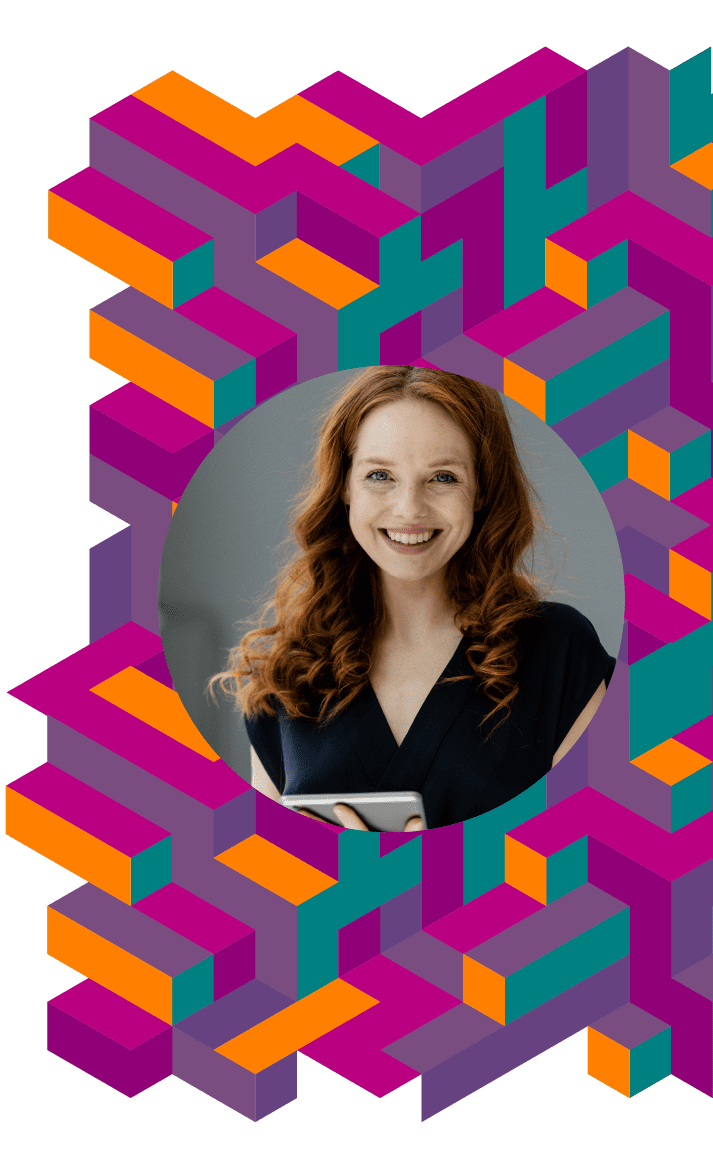 How much does the call centre outsourcing cost?

We love to help businesses of all sizes, so our packages cater for all companies and all budgets. Each contract has a different level of service to fulfil your business requirements. Our most basic package starts from just £9.90 but is completely flexible and scalable if your business grows. To reap the benefits of every service we offer, our Outsourced Call Centre package offers the most comprehensive set of services. Whatever your budget is, we'll have a package that's the perfect match.

To find out how much our Call Centre Outsourcing package will be, we'll give you a quote that's personalised and based on your volume of calls per month. That way, we can make sure that you only pay for what you need and not a penny more. If you decide to use alldayPA as your outsourced contact centre, the price of the package will cover everything from the contents of our Virtual Receptionist package to bespoke CRM integration, diary management, email and live message monitoring and telephone answering.

If your budget is a little tighter or your business is new and you're just getting started, you might want to try our Starter package to get a feel for what we offer. Calls cost just 99p and you can easily top-up your balance using PayPal, so the package remains entirely flexible as your business needs evolve over time. If telephone answering is your main focus, then our Telephone Answering package is also a solution to consider – you'll receive greater support and options for incoming calls with this package, including email support and access to our app.
Why use an outsourced call centre?
Our customer satisfaction is 98%!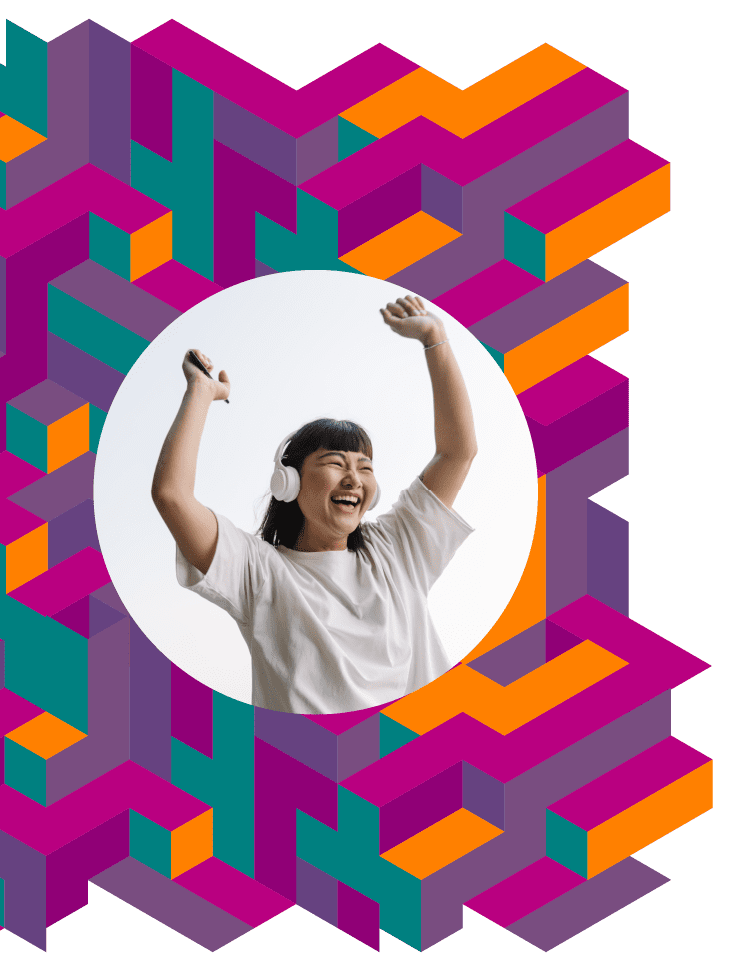 Never miss a potential lead

Missing a call, an email, a social media message or a instant messaging notification can mean missing out on a business opportunity, which then leads to missed opportunities for revenue growth. You might miss a call for numerous reasons – perhaps you have limited office hours or an unmanageable call volume with a small customer service team, that can't keep up with handling your inbound calls. Maybe you think missing the odd incoming call won't matter too much, but if you have this approach to many of the calls you receive, you could bring your business growth to a grinding halt. It doesn't have to be that way though…

With our bespoke solutions that ensure someone is always at the other end of a call, message or customer email, you never have to worry about missing a lead. Unlike hiring a receptionist, we're around at all times – 24/7 for 365 days a year – to make sure that your customers always have somebody to talk to whenever they have an issue, an enquiry or simply need some more information.

Have more time to deal with the things that matter to you

Answering inbound calls, dealing with emails and monitoring your live messaging software might not be your favourite tasks, but they are essential to the running of your business and the generation of revenue. Customer interaction is just one of the many balls that you have to juggle, but it certainly shouldn't be dropped.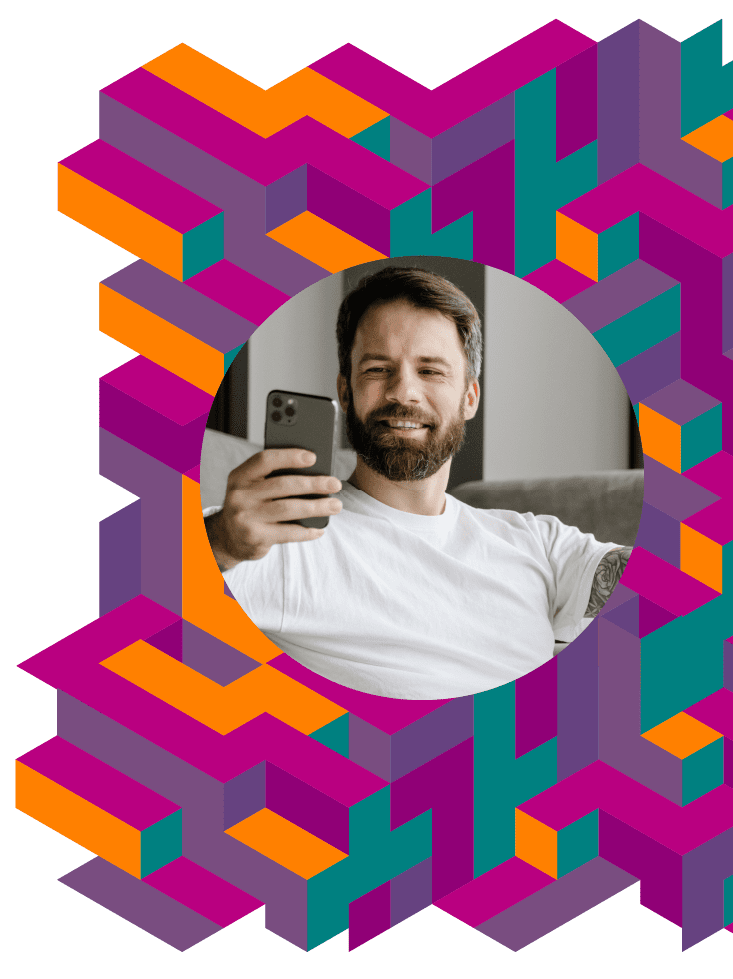 By outsourcing your customer interactions, you'll have more time to deal with the things that matter to you. That might be important business meetings, improving your organisation, spending time in training or even investing in some downtime with a nice holiday. One of the best things about our Outsourced Call Centre package is that it creates time and with this free time, you can spend it however you like, on the things that you value, find important and make you happy.

Manage your workload more effectively

So we've established that outsourcing your customer interaction gives you more time, which can be spent on the things that matter to you, but – perhaps just as importantly – it can help you to manage your workload more effectively and work smarter. You can dedicate time and undivided attention now to the most important things, without worrying about calls, emails or live message enquiries that you also need to balance. Instead, you can prioritise, eliminate distractions and complete other tasks to the best of your ability. In the meantime, we'll take care of your customer interactions, maintaining a high level of customer satisfaction.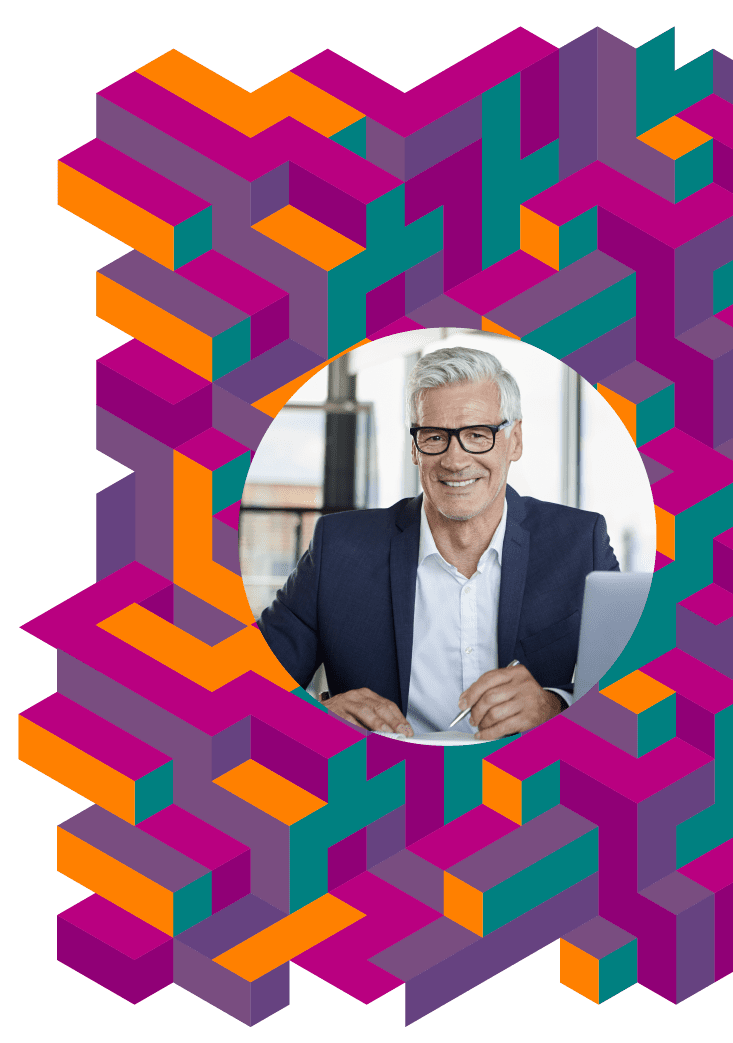 Away from your business, this can also be extremely beneficial for your personal life too. We all know that a work-life balance is important for good mental health, but in reality, many business owners will blur the lines between work and their personal life to keep on top of things. If you're busy throughout the day with meetings and other important business matters, you might find yourself dealing with customer enquiries outside of office hours. This might leave little room for an enjoyable home life. With our solution though, you can enjoy a work-life balance with peace of mind that your customers will still have someone to speak to when you aren't around.

Cut costs without cutting corners

To stay on top of your customer interactions at all hours for 365 days a year, in house, you'd have to invest in more staff and, consequently, more staff training programmes to ensure that their customer service skills are always up to scratch. These training costs and the costs of hiring extra employees are often too expensive for businesses. The ideal solution is our Call Centre Outsourcing package – let us handle your customer interactions!

You can keep your costs down without cutting corners. In other words, you can save money on staff and training whilst still delivering amazing customer service, thanks to our PAs that will act as a dedicated customer support team. You'll also save on the equipment that you need to run an effective call centre – we've got all the technology and equipment that's needed to deliver a brilliant service.
Enjoy all of the above, whilst remaining in control
There are so many benefits to using our service, including the ones we've discussed above. Whilst reaping these benefits for yourself and your business, you'll still remain in complete control of your customer interactions, from telling us how we should answer your calls to letting us know which calls should be forwarded to you when you're available. One of the ways you can stay in control is with our handy Virtual Office app, which is another one of our investments that's designed to make life easier for our clients.
Whether you're spending time with your family, you're in an important business meeting or you're even catching a flight for a business trip or a personal holiday, our app allows you to remain in control with its various features. With our app, you can…
…access your messages and call data at all times, to stay informed about your volumes of calls and your busiest times.
…set your availability so we know when to transfer a call to you and when to take a message from the caller, if you're unavailable.
…personalise your calls by setting greetings so your PA answers each call in a way that you're happy with…
…create a list of VIPs, to make sure we know who your most important callers are.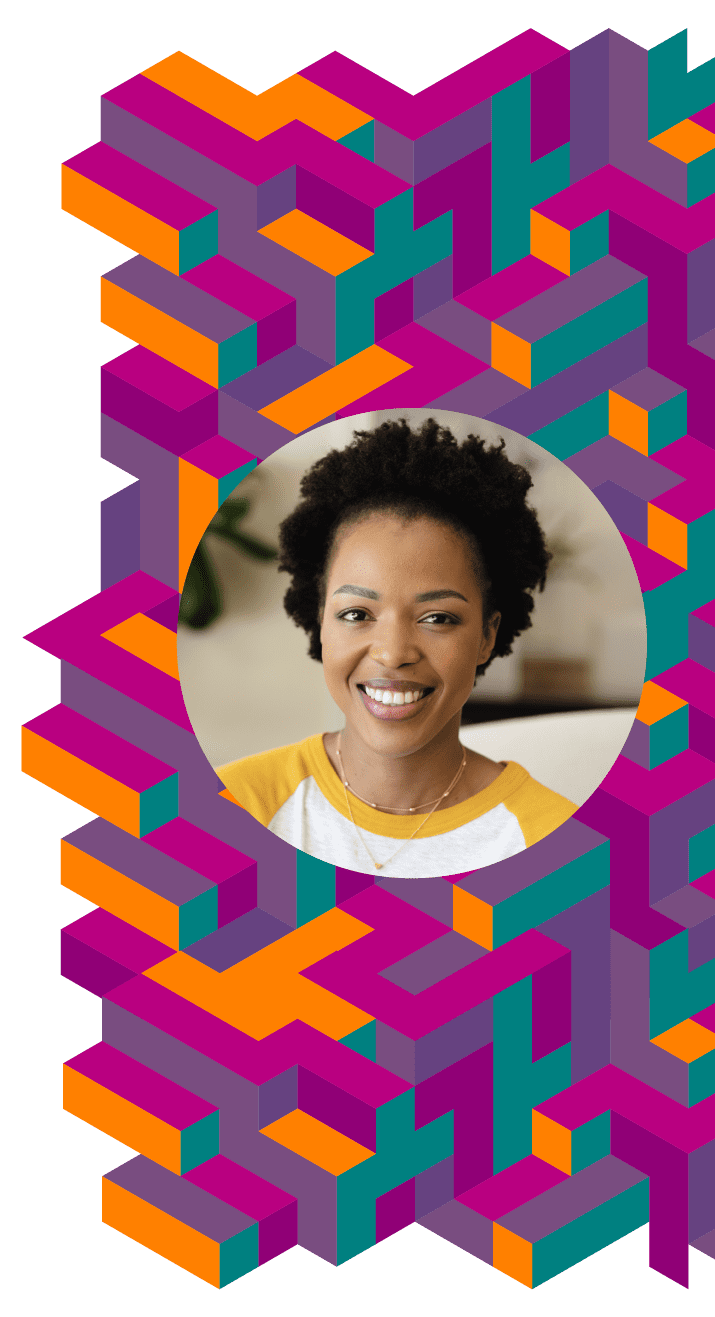 Everything you need to know about amazing customer service…
We pride ourselves on the delivery of fabulous customer service for our clients and their customers, across a wide range of sectors. You'll have heard about good customer service plenty of times, and you'll certainly know that it's important. But, what actually makes good customer service? Here are some of the most important factors, which our PAs will always implement when handling your customer interactions across email, social media or telephone…

Master your etiquette: First impressions are crucial in business, and we don't just mean in face-to-face scenarios. Even when you're communicating with customers through email or over the phone, it won't take them long to form an opinion of you personally and the organisation that you represent. Mastering your etiquette will ensure that you provide a positive first impression. Here are a few ways to do so, regardless of your method of communication…


Use a friendly greeting to set the tone: You should use a professional and positive tone to greet the customer, with a simple greeting such as 'how can I help you today?' which allows the customer to state their enquiry. This is true for any form of communication – when dealing with calls, it's important to get your tone of voice just right, as it should be friendly yet professional. As for messages and written enquiries, you should use positive language and a friendly greeting to start the conversation.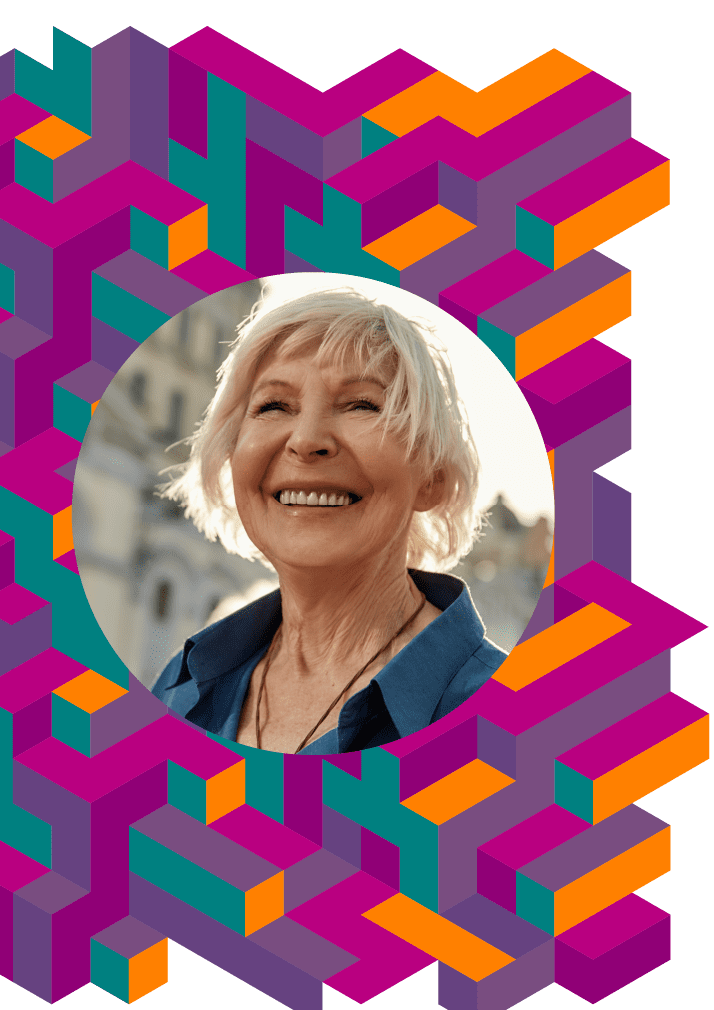 Be polite at all times: Having good manners when dealing with customers might seem pretty obvious, but good manners should not be underestimated – being polite goes a long way and is a great sign of professionalism. Even if a customer starts to get angry or raise their voice, remaining calm, professional and polite will demonstrate the professionalism of both you and the business that you're representing. Being polite means listening carefully, not interrupting, treating customers with empathy and using 'please' and 'thank you' wherever necessary.


Stay positive: Regardless of what the customer has contacted you about, you should always start and end your conversation with them on a positive note. Beginning the conversation in a friendly, positive way will help to set the mood for the rest of the conversation. By ending the conversation with a positive statement such as 'I'm glad to have helped, please let me know if there's anything else I can help with' shows that you're always on hand to offer help and support, which is crucial in customer service.
Give your full attention to the customer's needs: When dealing with customers, you should give them your undivided attention. If you're dealing with an incoming call, answering the call within three rings provides a great first impression and suggests to the caller that you're ready to give them your full attention. If you make a caller wait too long, they could be left feeling as though they may be ignored, or that their enquiry doesn't matter to the business. Similarly, it's important to respond to messages and emails promptly. At alldayPA, with our 24/7/365 approach to customer service, you know that your customer enquiries will always be dealt with, no matter what time it is!
It's also important to minimise distractions when dealing with a customer enquiry, to ensure that you can give all of your attention to their needs. Even if the customer can't see you, they'll be able to tell if you're distracted at the other end of a call especially, as it will show in your tone and your pace. Similarly, you should take calls in a quiet area or through a headset, to minimise distractions for both you and the customer.
Use plain language that's easy to understand: Whilst our PAs are subject matter experts, we know that there's a right time to use jargon and when it should be avoided. In most cases, you should use plain language that's easy to understand in your interactions with customers.
This language should be professional, concise and clear so that the customer can easily understand the information that you're providing. Using well-structured explanations will also help to convey information effectively if you need to explain something to a customer in detail. Avoiding jargon and specialist terms is usually best, as customers may be unfamiliar with the language that you're using and this can result in confusion and misunderstandings.
Be well prepared: Being well prepared for customer interaction can ensure that your conversations are efficient and effective and that the customer is left satisfied. If a customer has called, left a message with somebody else and you are returning the call, it's a good idea to gather any information you may need. This ensures that you're well prepared, appear professional and the customer gets all of the information that's required. If you deal with a call, email or chat and you don't know what the customer will be enquiring about, making sure that you know which person or department to forward the enquiry to will ensure a smooth process and customer journey. At alldayPA, we'll work with you to establish the best course of action for customer enquiries and who they should be forwarded to.
What to expect when working with alldayPA…
We have over 600 fabulous, dedicated staff here at alldayPA, with the best customer service skills around, handling over 250m calls for over 24,000 clients 24/7, 365 days a year.
We're a family company with family values, from humble beginnings. We've been in the game now for over 20 years and were founded in 1999 as a telephone answering service. Since then, we've continued to grow whilst helping our clients to grow their businesses too. Since we started out, we've evolved significantly and are now one of the UK's largest call handling companies. Yet we offer so much more than that now. We've evolved to incorporate email handling services, instant message monitoring and social media enquiry management into our bespoke packages, to help you deliver fabulous customer service.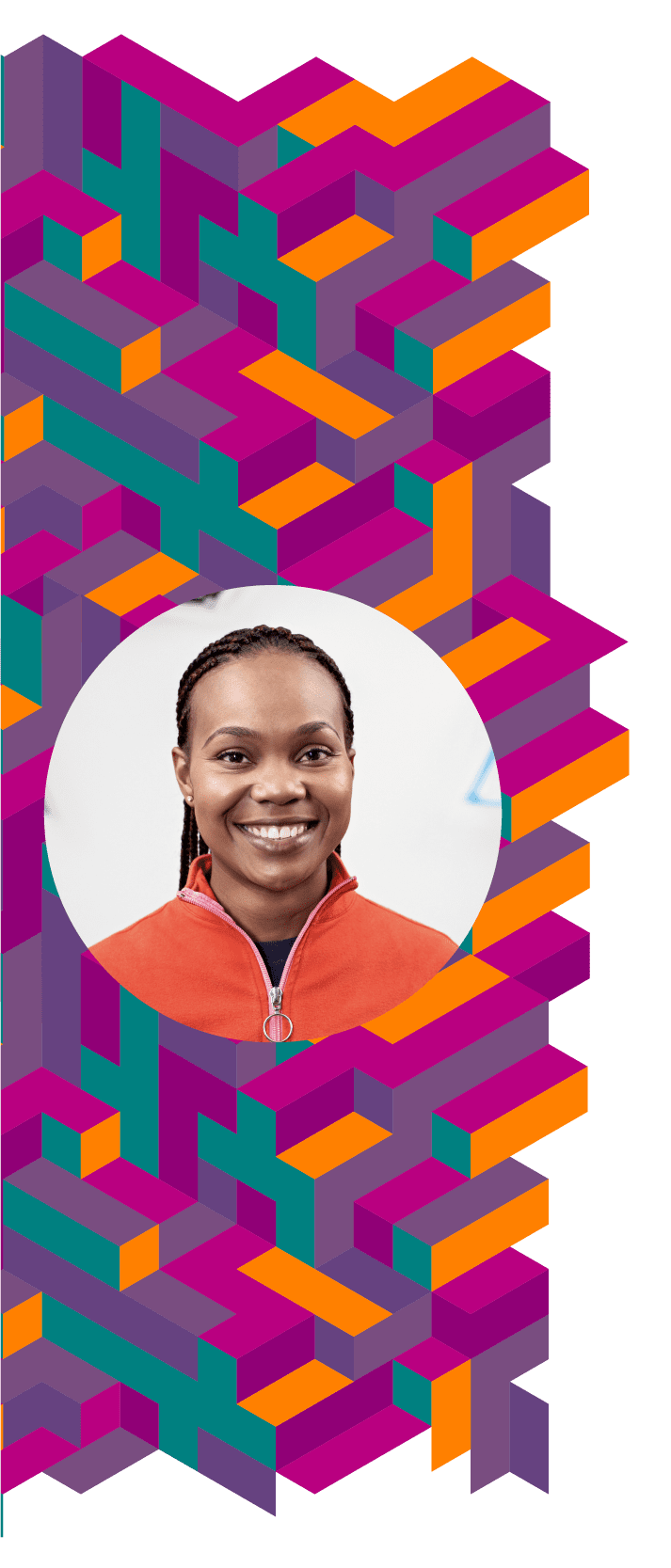 Values that put the customer first

Service

We put our clients first in all that we do. We're always looking for ways to create positive experiences for our clients, whether that's with new investments into our technology or through our means of client support. Whenever you need us, our teams are here. With a business development team that are committed to making sure you get the very best service and with our PAs that are dedicated to providing amazing customer service to your customer base. We want to help your business grow and prosper, so we'll do all that we can to make it happen!

Technology

Technology is at the heart of what we do. Thanks to our technology and our investments, we can quickly adapt to our clients' changing needs and business demands. Technology and
methods of communication are ever-changing, so we're always looking for ways to keep our business, and the businesses of our clients, ahead of the game, helping them to stand out in their sector and against the competition. For customer-facing interactions, our seamless call diversions and fabulous service are integral parts of our packages. As for our own clients, we've got the Virtual Office app and live SMS and email notifications so that you're always in the know about your customer interactions. You can also access your online portal for any important information, such as your invoices.


Expertise

With decades of experience under our belt, we know exactly what matters to businesses when it comes to the management of their customer interactions. There are over 600 members of the alldayPA family, all of whom are experts in various areas, including specific sectors and, of course, customer service. We're always generous with our knowledge and are determined to help our clients grow their businesses.
An easy set-up process
Getting started couldn't be easier. Our teams are pros when it comes to seamlessly integrating our systems with yours, and we'll guide you through everything you need to know so that the service gets set up easily and quickly. We'll discuss all aspects of the service with you to make sure you're happy and understand what's involved, and we'll help to get set up your messaging software, social media pages and email accounts in a way that allows us to access your customer interactions on these platforms. As for the call management, you can keep your existing number or use the business landline number we provide you with.
An affordable solution for amazing customer service
When comparing our package with the process of hiring, training and monitoring staff, as well as purchasing the necessary equipment, it's a much more affordable alternative! And whilst it might be cheaper, we certainly don't compromise on quality. We're committed to delivering amazing customer service through our packages, and we love to help our clients strengthen their businesses. Not only are our packages affordable yet effective, but we always make sure that our clients feel valued and respected. With decades of experience and loads of time spent working with over 24,000 businesses, we're confident in what we do. Let us help your business to reach its full potential!
Strictly no answering machines or robots
We've all been there – you've rung a business to get help or to enquire about something important, and you're faced with an answering machine or an automated message. Instant messages, whether they're on social media or websites, also pose a similar problem sometimes – you'll be talking to a robot that doesn't truly understand your issue before you get forwarded to a real person. Not only is this incredibly frustrating for customers, but they may do business with a competitor if it's easier to get in touch with someone there. At alldayPA, we know that people enjoy talking to people. Having a real human to deal with your issue offers an unrivalled, personalised service that a bot simply just can't match. Better still, none of your calls or customer messages will go unanswered – a PA will always be at the other end of your phone, emails or messages.
UK based contact centres
In our many years of experience, we've seen that many telephone answering services have been outsourcing their call centres abroad, mainly in an attempt to save money. Most of the time though, this compromises quality, and we know it certainly wouldn't live up to our high standards. That's why we'll never outsource our work. We're based in the UK, in Manchester to be exact, and as a family business, this is really important to us. Whilst we are UK born and bred, we do help international businesses to grow with our services. And whilst based in Manchester, we have four contact centres in different locations to ensure business continuity in the event of a power outage.
Let us help your business to reach its full potential…
Over 95% of our customers would recommend our services to a friend
Outsourcing your customer service really does make a huge difference. It can help your business to reach its full potential, ensuring that potential leads are never missed, and it can help you focus on other important areas of your business. It allows your team to dedicate more time to help your business grow and thrive, using their skill set and talents in areas that they're needed and best suited. Essentially, our service creates more time for you and your staff, whilst keeping you in the loop and in control of your customer interactions.
First impressions are key in customer service, as the right impression can create customer loyalty and sales growth too. With our Outsourced Call Centre package, you can rest assured that our team will work hard, at all hours, to make sure that your customers get the right first impression of your business. With effective technology, amazing customer service and year of experience as the foundations of our packages, we can help take your brand to the next level.

Whether you have a small business or a large corporation, we are passionate about making a difference. If you'd like some more information about our Call Centre Outsourcing package, get in touch with our team. We're on hand for a chat 24/7, to help kickstart your journey!
Still Got A Question? Check Out Our FAQs!
Here, we've answered our FAQs so you can get the info you need about our Outsourced Call Centre!
At alldayPA, we have three key service packages, each designed for different types of businesses and their customer service needs.
Telephone Answering – This is our most basic package, and allows you to ensure that every call that comes into your business is picked up, with a friendly human voice on the other end. Our experienced PAs will answer the phone, take messages and relay these messages to you and your team instantly, so that you don't have to!
Virtual Receptionist – Alongside answering calls and taking messages, our Virtual Receptionist service offers call triaging and switchboard services, to ensure that your customers always reach the right person in your organisation. We can also help you with diary management and appointment booking as part of the Virtual Receptionist package.
Outsourced Call Centre – Call Centre Outsourcing services are designed for bigger customers who need to take more calls on a regular basis. As well as assisting you with your call answering, the Outsourced Call Centre service also includes a more comprehensive customer service offering – we can help you manage and respond to email enquiries, enquiries and communications on social media, and managing live chat enquiries. As well as this, our software can integrate with a range of CRM softwares, allowing our team to book appointments and access specific customer information to offer the best possible service to callers, if required.
There are lots of reasons an organisation may want to outsource their call centre operations or their customer service. Firstly, the costs of building, running and maintaining a call centre can be astronomical, and completely unrealistic for many small businesses. Outsourcing call centre operations allows businesses to save on the costs of equipment, floor space, and the costs of staff, who need to be paid but also to be offered holidays, sick leave, development opportunities and more. With an outsourced service, this is all covered by the alldayPA team, so there are considerably fewer costs for you to manage.
As well as saving you money, outsourcing customer service can save you and your team a huge amount of time. If you don't have designated frontline customer service representatives, this role falls to the rest of your team, whose time could be better spent using their own unique skillsets to drive and expand a business. Highly trained customer service representatives, like the team at alldayPA, will also have a better understanding of how to navigate difficult conversations online, over the phone and via email, resulting in better quality customer service for your customers overall.
If you and your team are finding it difficult to keep up with the number of calls you receive from customers on a regular basis or at peak times, an outsourced call centre service may be beneficial.
The upfront costs of creating a call centre environment are also particularly steep, even if it might pay off in the long run. The costs of purchasing a large amount of technical equipment, finding the amount of floor space needed to house a call centre operation and hiring staff can be exceptionally high. If your business is in need of call centre operations without the large upfront costs, you should consider outsourcing your contact centre operations.
There is an increasing number of industries that either need to, or elect to, provide users with 24-hour contact points to allow their customers to get in touch at a time that works for them. There are all kinds of different sectors that can benefit from having 24-hour support for callers, such as:
Property management companies
Estate and lettings agencies
Security firms
Utility providers
Tradespeople
IT support and business support
Locksmiths and alarm companies
Vehicle recovery providers and mechanics
Of course, there is a huge range of additional sectors and industries where having 24/7 service can be highly beneficial, even if it is not vital. As the world becomes more connected, flexible working hours are more common and customers demand more of organisations, being able to answer calls and enquiries out of hours is incredibly important when it comes to running a business with excellent customer service.
At alldayPA, we've been based in the north of England for 20 years, and we have no plans to move! We're incredibly proud of our UK-based heritage as a business, and today we employ over 400 people across four call centres based all over the North West. While your business outsources your customer service and call centre operations, you can rest assured that we never will, and that all of our call answering is done right here at home, by our own team of experts.
We understand how frustrating it can be for customers to phone a company for support, just to be faced with an automated system, poor quality phone lines or language barriers, all of which can be difficult to overcome. All of our call centre employees live and work right here in the UK, and all of our call answerers have generic accents, so no matter where you or your customers are based, you'll have no communication problems with our team.
By being based in the UK, communication within the entire alldayPA family is made much easier, which allows us to quickly and easily innovate and update the way we work, helping us stay well ahead of the curve. The technologies we use are some of the best in the industry, resulting in consistent uptime for us and for our customers, and a smooth, simple signup process, no matter how big or small your operation is.
Like all of our packages at alldayPA, our Outsourced Call Centre service is priced based on the volume of calls and enquiries your business receives. We don't charge you extra for any out of hours calls or customer service on any of the other channels included in the Outsourced Call Centre Package, so it's an incredibly cost-effective option, particularly when compared to the expense of owning, running and maintaining your own call centre.