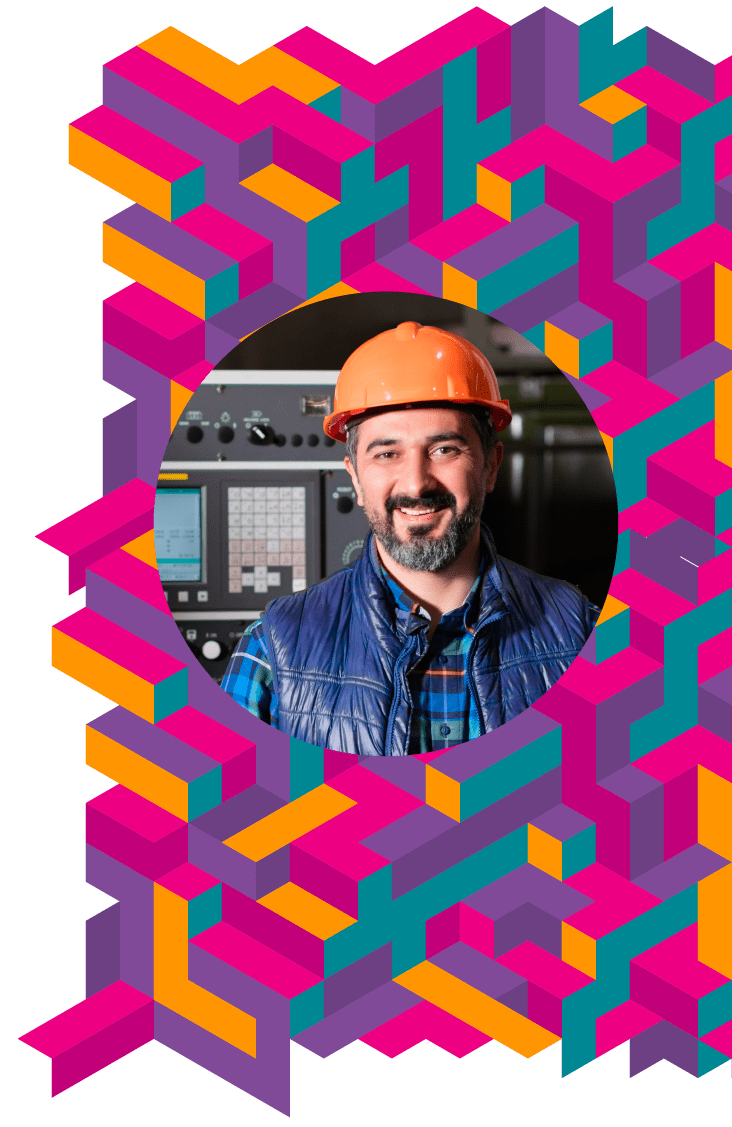 Telephone Answering Services for Tradespeople
Tradespeople are often in high demand for a whole range of jobs, many of which can be urgent and need to be addressed as soon as possible, regardless of what time it is. As a result, it can be difficult to keep on top of your customer interactions and any incoming enquiries. Not only that, but dealing with your incoming enquiries can certainly take up a lot of time during your day, which is time that could be spent on other important tasks, such as assisting other customers with urgent issues such as leaks, a lack of electricity or hot water and heating.

Here at alldayPA, we help a range of businesses that span several industries from the property industry to IT support, marketing and just about everything else in between! With our services, we also help a lot of tradespeople deal with their incoming calls, emails, social media enquiries and web chat. That way, their customers still always have someone to speak to, whilst the tradespeople can get on with other important jobs!

Are you a tradesperson in need of a helping hand with your customer interactions? If so, we'd love to hear from you to discuss which of our packages is the best fit for you and your business. Give our team a call by dialling 0345 056 8888 to find out more! For now though, here's everything you need to know about great customer service for your industry and how alldayPA can assist you…
Tradespeople customer service tips for when you're handling customer interactions
Most of the time, you'll be out and about at jobs and will talk to your customers face to face. However, part of being a tradesperson is dealing with enquiries from returning or potential new customers that have a problem that needs fixing. Whether it's a burst pipe, a faulty boiler or they need a new kitchen fitting, whatever your trade and whatever the job at hand, it's important to provide excellent customer service from the get-go. In other words, from the first point of contact, you should aim to impress the customer.
Here are some easy-to-implement tips that will help you to boost customer satisfaction…
Answer customer queries promptly
If you need a tradesperson, it's probably because you've got a problem that needs solving. For example, you need an appliance fitting or something fixing. Whatever it is, it'll be important to the customer that they arrange your help. As such, customers will expect you to appreciate the urgency of their query, especially if it does require an emergency response, and they'll expect you to get back to them as soon as possible. Even if their issue can't be dealt with as quickly as they'd like it to, communicate this clearly and reassure them that you're doing all that you can to help them.
Keep your customer up-to-date at all times
As mentioned, it's inevitable that, sometimes, customer queries can't be dealt with immediately. If that's the case, keep your customer in the loop by providing any relevant information and updates about your progress. Once you've started on a job, keep the customer informed with what you've done, what's currently being worked on and what the next steps are. If any issues arise in terms of timescales or materials, for example, don't keep these to yourself. Tell the customer at the earliest opportunity and let them know what you're doing to overcome the problem.
Provide a personal service
Regardless of your trade, if your approach to customer service is 'one size fits all', then you're setting yourself up for failure. Every customer is different, as are their requirements and their expectations. Take some time to get to know the customer and what they expect from you, as well as what they want as the outcome. Then provide bespoke services around these needs and expectations, placing them at the heart of what you do.
Manage customer expectations
We've said it before when providing customer service advice to different sectors, but the point is too important not to mention again! When it comes to managing customer expectations, be transparent and honest – don't give them misleading information that could get their hopes up or make them think that something will be completed sooner than you know it actually will be. Instead, be realistic and don't keep promises that you can't keep, as this will only lead to a lack of satisfied customers and a poor reputation!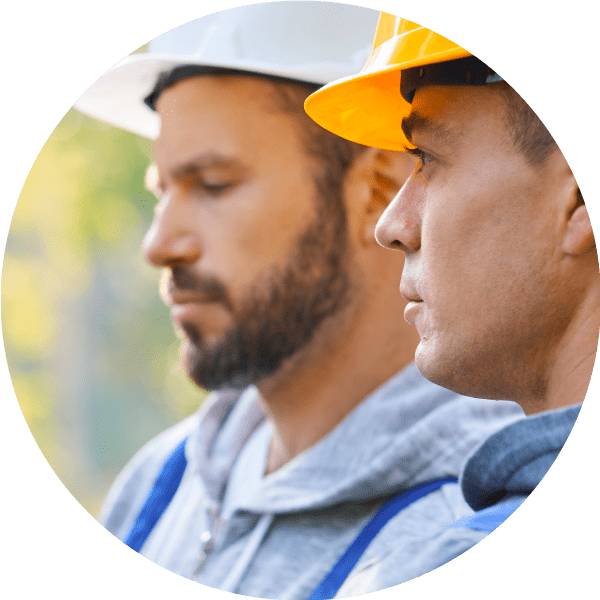 Customer service tips for when you're out on the job
Whilst customer service over the phone and via email, social media and web chat is all vital, it extends far beyond these points of contact too. As a tradesperson, you'll spend a lot of time out on the job and around customers. This might be on building sites, in commercial premises or within domestic properties. Wherever you're needed, you'll be in close contact with your customers.

It's therefore just as vital to provide amazing customer service when you come face to face with a customer, and not just via phone or over the internet. Even though these customers have already invested in your services, providing them with a great experience and giving them a positive impression can lead to increased customer loyalty.

Here are some top tips for providing great customer service when you're out on the job:

Be punctual – Start the job and the customer experience in the best possible way by arriving at your site on time. Being punctual shows that you're organised and professional, whereas being late isn't just annoying and inconvenient for the customer, but it also demonstrates your lack of organisation and poor time management skills. Being on time ensures that the customer experience can get off to a great start, with the first box on the 'keep the customer happy' checklist ticked!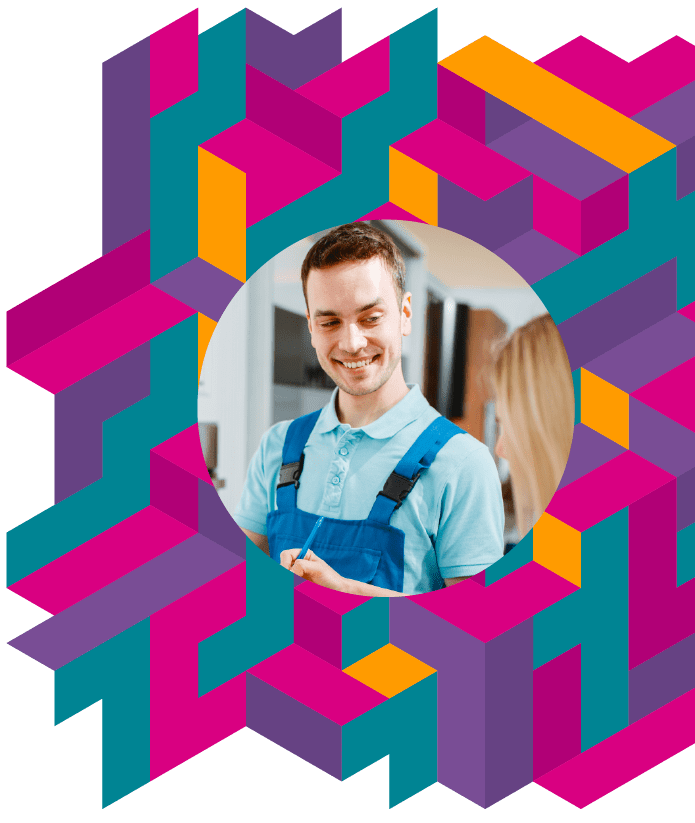 Be presentable – Everybody knows that being a tradesperson isn't glamorous! However, making sure that you arrive at your job looking professional and tidy suggests that you're professional, make an effort, and take pride in your appearance. As well as looking tidy, it's important to be tidy whilst on the job. Make sure you clean up after yourself and take care not to get your customer's house dirty. This will go a long way and, when recommending your services to others, they'll likely mention that you were neat and tidy whilst working – this is a big selling point!

Be reliable – Providing a reliable service, using your expertise, is one of the most vital components of customer service when you're a tradesperson. This involves providing an accurate quote at the start – set everything out, in detail, and give it to the customer so that they can refer back to it. Not only does this help them to be financially organised when it comes to your payment, but it's also a safety net for you. If the customer claims that they remember the quote differently from what you've actually charged, you've got the proof on paper!

Be clear when you communicate – Being extremely clear will avoid crossed wires and misunderstandings that could've been avoided. Whether you're discussing material costs, payment or anything in between, be very clear regarding what you need/expect – the customer will appreciate simple and clear details that are easy to understand. Similarly, keep them in the know at all times. If you're running late, let them know. If things are going slower than planned, tell them.
Why does providing a great customer experience matter?
It's common knowledge that good customer service matters, but do you know the exact reasons why? Whilst many of the benefits can be specific to your business, as every business model is different, there are some general benefits to note, that will apply to many businesses within the trades sector. Let's take a look at two of the main reasons why providing a great customer experience matters…
Customer satisfaction and loyalty
Customer satisfaction is important in itself for many different reasons. It plays a vital role in any business – it helps you to identify any unhappy customers, so then you can put measures in place to reduce customer losses and a poor reputation. In this context though and perhaps most importantly, it can be used to measure customer loyalty and customer retention, which are both crucial for driving repeat business. As well as this, customer loyalty doesn't just mean repeat business from existing customers, but it means that customers will go out of their way to spread the word about your company and their positive experience!
Your reputation
Of course, providing a fabulous experience provides many benefits to your customers. However, there are also some major advantages for your business too, and one of these is the effect it can have on your reputation. Word spreads fast if you provide a great service, but it spreads even faster if you don't. When people are asking for recommendations and a tradesperson, you want your name to be mentioned. To ensure that you're in the running, providing your customers with a fabulous service will go a long way. If you leave your customers impressed, you'll leave a lasting impression and will remain on their minds. Then, they're more likely to mention your business to someone that's looking for a tradesperson. Better still, they're more likely to leave a review to spread the word that way! For you, that means more business!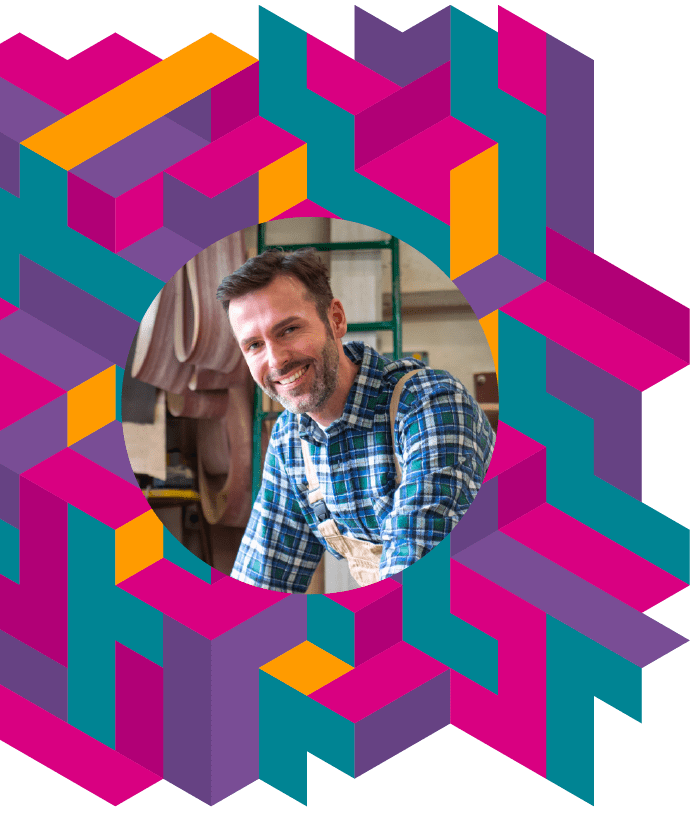 How alldayPA's services can give you the tools and the time to grow your business
Whatever trade you dabble in, you've likely got several customer interactions to deal with on a daily basis. Whilst this might leave you feeling swamped and as though juggling everything is an impossible task, you may even be tempted to ignore these customer calls and enquiries so that you can get on with other things. Whilst dealing with other business matters is inevitably important, your customers (and potential customers) certainly shouldn't go unanswered.

A great way to balance your interactions with your other business matters is to make use of our services! We're an on-demand customer services company, so our dedicated team will support you by dealing with inbound calls, emails, web chat messages and social media enquiries. With our pay as you go model, you'll only pay for exactly what you need and can scale the service at any time to meet the demands and the growth of your business.

In our Telephone Answering package…
Call handling
When you receive an incoming call but you're too busy to answer, there's no need to panic! With our call handling service, our PAs will take care of your calls even when you're out on the road and dealing with customers. If you're free to take the call, we'll use our call forwarding service to put the customer straight through. No matter what time it is, your customer will always reach someone at the other end of the line thanks to our 24/7/365 service. We don't apply any additional charges for this part of the package – our services operate at all times, as standard.
Message taking
We know that you won't always be around to answer your calls, which is why this package comes with a message taking service. Our PAs will take the caller details, including a message, and send them straight through to you in real-time via an email or SMS notification. You can then get prepped and call them back when you can!
In our Virtual Receptionist package…
If you choose this package, you'll have access to the services in our Telephone Answering package and so much more, such as…
Call triaging
Many of your customers will have issues and enquiries that are more urgent than others. That's why we offer a call triaging service – with this, you can help your customers based on how urgent their call is, as well as the nature of their problem. We can tailor this exactly to your trade and your business model to ensure that we seamlessly work together!
Remote switchboard
If you or the appropriate colleague can take the call when it comes through, we'll use our remote switchboard service to ensure that the caller speaks to the right person as soon as possible. If your business offers different types of support from a range of tradespeople, such as plumbers, electricians and joiners, the switchboard will help you to forward the call on to the right person, with ease.
Diary management service
As a tradesperson, you might feel like you're here, there and everywhere dealing with different customer issues and jobs. It can sometimes feel like staying organised is an impossible task, especially when time feels like it isn't on your side. However, with the help of our virtual receptionists, you can have an organised diary! This includes meeting and job scheduling, and appointment booking, whilst also scheduling reminders for you. We'll make sure that we know exactly how you like your diary to look, so that it works for you and is easy to use.
As part of our Outsourced Call Centre package…
Not only can you enjoy all of the above, but you can also benefit from…
Bespoke CRM integration
A customer relationship management system (CRM) is a great way to keep on top of your customer journeys and any important data. We can integrate your CRM with our systems to ensure that we work together seamlessly. This integration might include factors like your emails, social media channels and your phone systems to help us manage your interactions to the highest standard.
Management of all enquiries, regardless of their source or channel
We know that nowadays, businesses rely on different channels of communication as opposed to just calls. That's why our services go beyond call handling and extend to email enquiry management, web chat and social media enquiry monitoring. No matter how you receive your enquiries, we'll make sure that they're handled with absolute professionalism every time!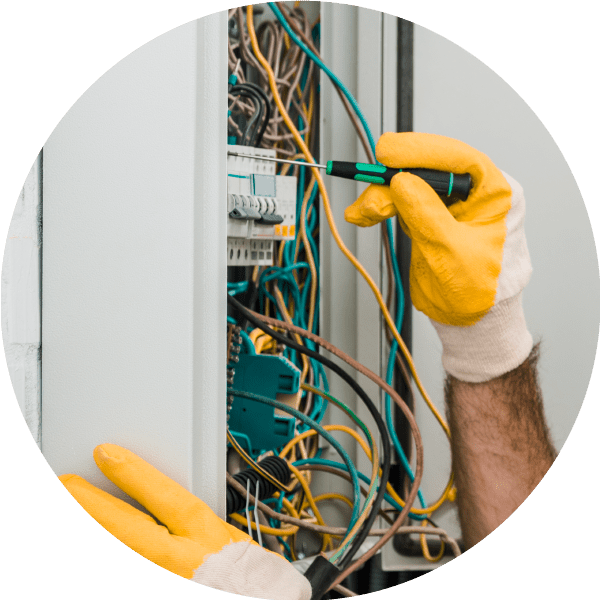 What to expect when you use our services…
State-of-the-art technology
We know that the skill set of our team is the most important aspect of the service, but these skills can't be properly utilised without great technology. Regardless of the sector you're in, there's no denying technology's influence on the way that your business operates. That's why we're always looking for ways to advance technologically. Our £15m into call handling technology is the perfect example of this. We've invested in the best tech in the business to ensure we provide an amazing customer experience! This is also spread across four different contact centres so, in the event of a power cut, your business is still contactable.

Impressive customer service
Here at alldayPA, we're responsible for the customer service that we provide to our own clients (the business that we assist), as well as our client's customers too! Regarding your customers, we have highly skilled PAs on hand to deliver fabulous customer service around the clock – not only are they trained in customer service, but also in a range of systems and software that are commonly used by businesses. This ensures that our team seamlessly integrates with yours. As for our customer service to you, we're always here to offer guidance on your business/customer service decisions. As well as this, we're flexible in our approach so that our services can match your business growth and demands.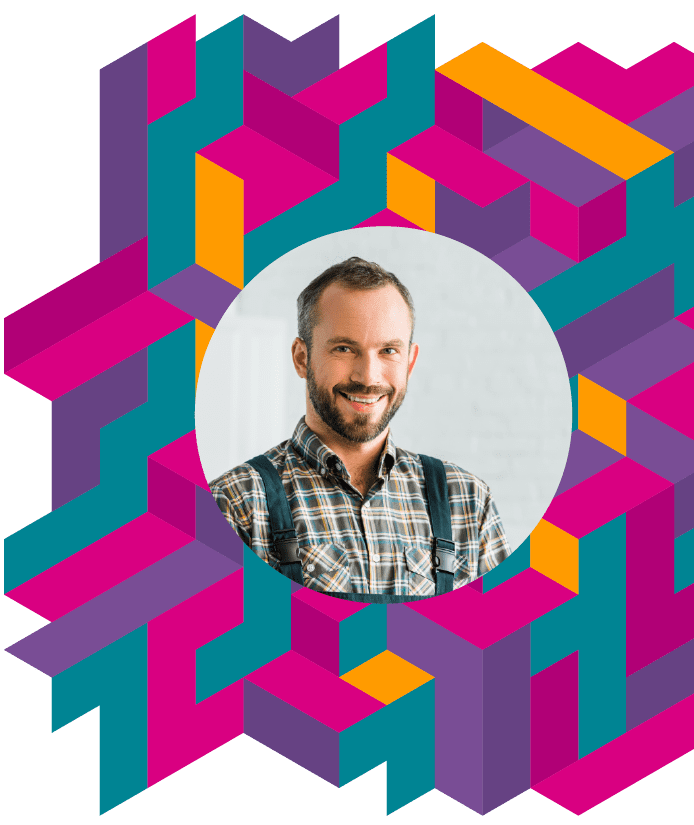 A 24/7/365 service as standard
You may have noticed that a 24/7/365 service comes at an extra cost for many customer service companies, but that's not how we roll here at alldayPA! Every service is 24/7/365 as standard, because we believe that every customer deserves to be answered, heard and understood whenever they have an issue that needs to be solved. This means that even if you get a call outside of your official business hours or on important holidays, your customers will still have the ability to interact with somebody else at the other end of the line!

100% control at all times
Even when you aren't on hand to deal with customer enquiries, you still have complete control at all times. Whether you're on-site, in a property working on a job or simply enjoying some downtime with loved ones, you can access our Virtual Office app to find out all about your interactions. We put you in control by using our app – here's what you can do:
– Set your availability, so we know when you can take a call or when to take a message.
– Access all messages.
– Set personalised greetings – using these, your PA will answer however you'd like them to.
– Give us a list of VIPs, so that we're aware of when your most important callers are on the line.
– Stay up-to-date with your call data, so you know how many calls you've had and when your busiest times are.
If you're a tradesperson and need some extra support with your customer interactions, get in touch with us today!
With a team like ours to support your business whenever you need a helping hand, there's no reason why your company can't go from strength to strength! Not only do our services ensure that you never miss a lead and that you have more free time to assist customers with their needs, but it also means that your customers will reach a helpful customer service expert every time they wish to get in touch with your business.
Our PAs will work around the clock to ensure that your reputation is upheld or improved, helping you to stand out in a competitive sector where first impressions and customer loyalty can go a long way. After all, in this competitive industry, word of mouth and recommendations play a vital part in your business's success. Doing all that you can to ensure people recommend your services will stand you in good stead.
Handling your client interactions in a way that ensures great feedback and customer satisfaction doesn't have to be a challenge. With our help, you can have it all – more free time yet fabulous customer service 24/7/365. If this sounds like something your business needs, then get in touch with our team to discuss your options! You can reach us by calling 0345 056 8888.
Contact the team…
If you're ready to take the next step, call us now on 0345 056 8888 or complete the form below to get started.