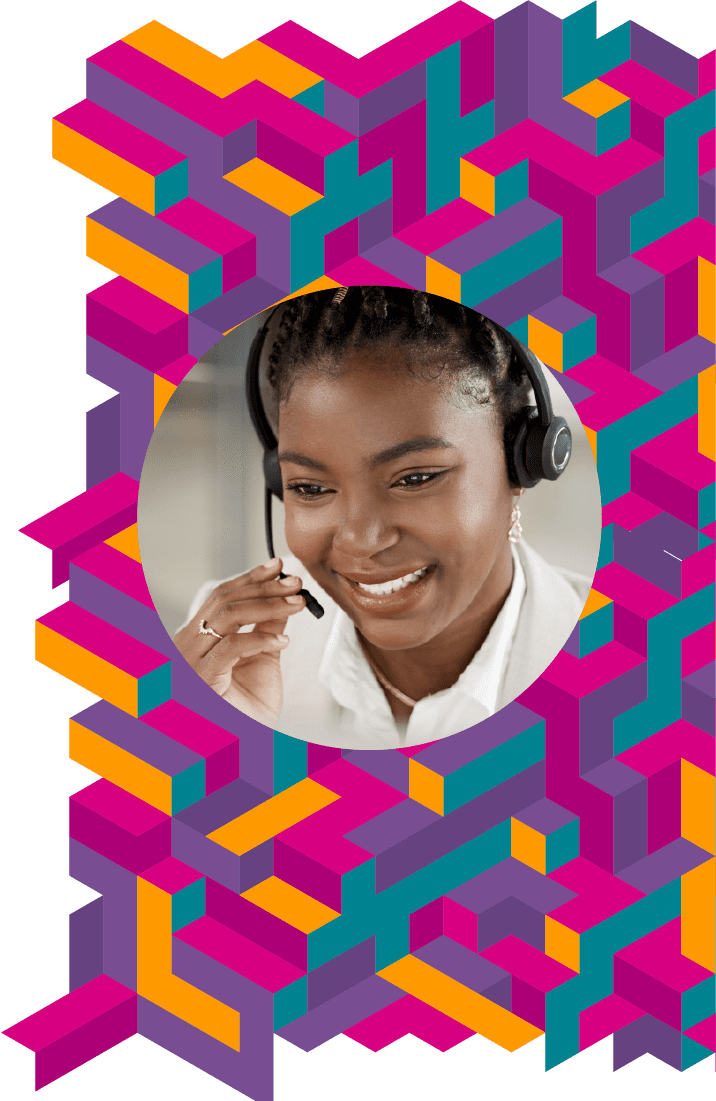 IT Call Answering Service
For the IT sector, amazing customer service and customer support are integral to the assistance that's provided by these businesses. Yet when there are so many things to balance whilst running an IT company, it can sometimes seem hard to stay on top of your customer interactions. Here at alldayPA, we have a range of services that help IT companies and IT support teams to deal with their customer interactions, so they can get on with helping their customers! This includes call handling, diary management, live chat, email and social media enquiry monitoring, all of which form part of our cost-effective packages!

If our services sound like something your IT company needs, then we'd love to hear from you! Our team are contactable by calling 0345 056 8888 – we'd be happy to answer any questions you may have, whilst providing you with more information about our different packages. Still need some convincing? Let's take a look at why customer service in your sector is so important, as well as how we can help…
The role of IT call management in business success
IT plays an important role in the operation of most businesses, as does the IT support that needs to be in place to help with any issues that arise. To truly understand why effective customer support and customer service is needed in this sector, it's important to understand the role of IT and IT support in business success, for the companies that your team serves.
Helping businesses to provide their products and services
Firstly, as many companies now switch to digital ways of operating, there's no denying that IT is usually the most important cog in the machine – without IT, many organisations wouldn't be able to provide their products and services. So, if you're an IT company that offers equipment, applications, software or means of communication for businesses, then your products are integral to the way they operate. Ultimately, effective solutions help companies to provide their services and products efficiently and effectively.
Assisting with data collection and key decisions
With IT systems, like CRM systems, teams can store data that can help them to make key business decisions. This data might relate to the likes of sales and customer information. A lot of this information must be kept secure and confidential, so security software is especially important here for organisations.
Support to overcome issues that can grind businesses to a halt
As great as IT is for helping companies to deliver their products and services with ease, it isn't always straightforward and problem-free. As such, it sometimes has its flaws. For example, equipment stops working, lines and connections become faulty, staff cannot communicate with each other or their customers. Then businesses can't provide their services or products as well as they'd wish to.
Having an effective IT support team in place ensures that these issues are overcome quickly and effectively. The occasional issue is inevitable and sometimes out of your hands. However, what is in control is how you react to these issues and how you present a solution. This is where amazing customer service and customer support comes into play, and this is where alldayPA are on hand to help. With a range of services – for example, appointment booking, the handling of incoming phone calls and management of your emails, live chat service and social media messages – delivered by our dedicated team of personal assistants, we can help your business to stay on top of customer interactions.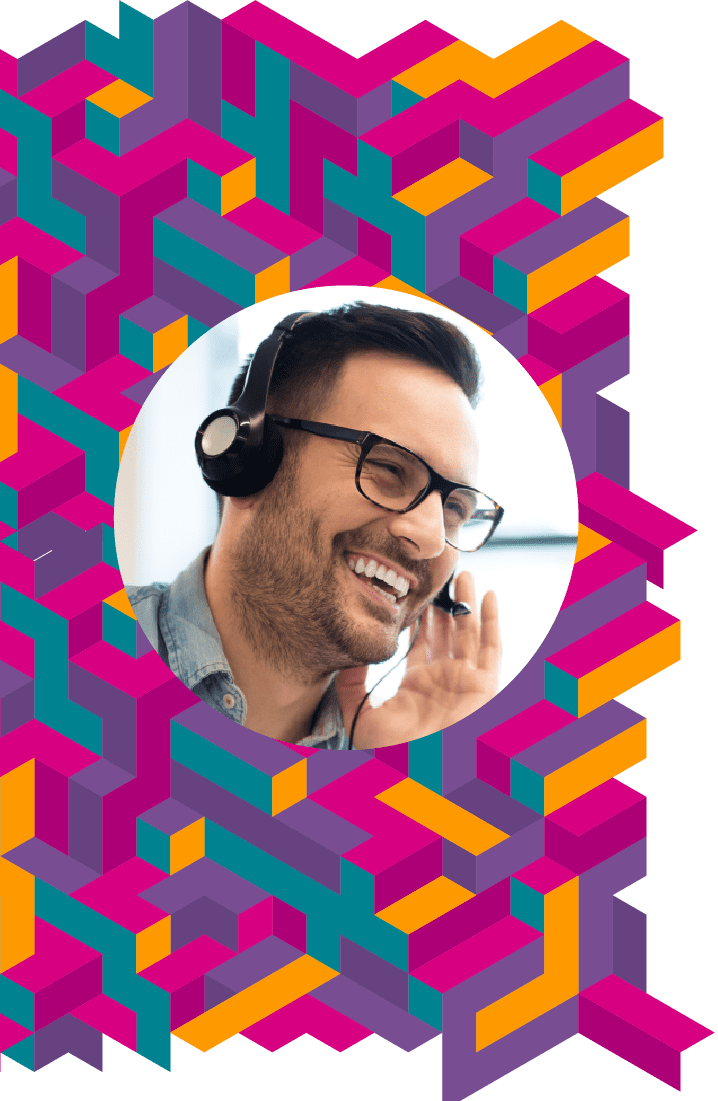 Customer service vs customer support
As a business providing IT support and IT solutions, customer service and customer support are at the heart of what you do. However, differentiating between the two can often be a challenge. Yet knowing how customer service and customer support are different can help you to focus on each aspect and how to deliver them, to provide an amazing experience for your customers.

First up, let's start with customer service. In short, customer service is all about aiming to satisfy customers before, during and after they buy a product or service. This satisfaction may be provided in the form of assistance or advice. When considering customer service, this tends to involve transactional interaction – for example, the customer needs to buy something, and then the individual providing the customer service assists them with their purchase.

In the context of an IT company, customer service may involve selling an IT solution to another organisation, whilst helping them to understand the value it can add to their company. Customer service tends to be used as an umbrella term too, whereas customer support is one specific aspect of customer service.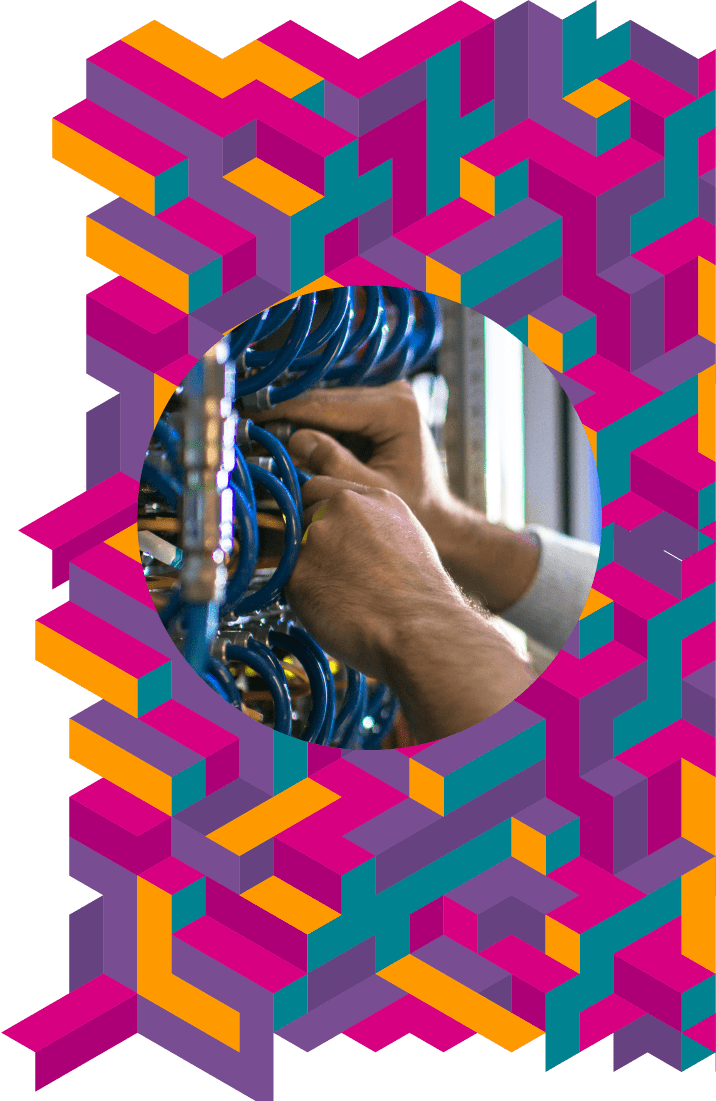 As for customer support, this focuses more on helping customers to resolve technical problems and issues. Overall, it's about supporting customers to ensure that they have a positive experience. Customer support staff usually have a variety of responsibilities including troubleshooting, following up with customers about their experience and following up on issues with appropriate steps. These responsibilities and interactions aren't as transactional as what you'd expect from customer service agents. In the context of an IT business, customer support may involve helping customers that have issues with their IT software or equipment.

Understanding the difference between customer service and customer support can help you to focus on what needs to be done to perfect these aspects of your offering. Customer service can even be as simple as answering the phone on time, using the correct phone etiquette and handling customer interactions with professionalism. As such, our PAs here at alldayPA have the skills and the experience that's required to help your organisation excel!

Whilst juggling customer interactions amongst other important tasks may feel like a struggle, it certainly doesn't have to be that way and your customer service doesn't have to suffer. Our PAs can handle your customer interactions, helping you to establish yourself as an IT business with a great reputation for customer service!

As for customer support, we can assist you with providing effective customer support. The first thing that customers expect when seeking support is a prompt response to kickstart the process of getting their issue resolved. With services such as call handling and email, live chat and social media enquiry management, you can ensure that every single customer receives the prompt response that they expect. With a 24/7 service 365 days a year, this ensures that every customer receives a response no matter when they get in touch – one of our PAs will always be on hand to help!
Why is customer service & customer support so important in the IT sector?
Providing fabulous customer service and effective and efficient customer support is essential in many sectors. Yet in the IT sector, providing an amazing customer experience is often crucial for the success of other businesses. Businesses rely heavily on IT – many now use cloud solutions to operate, for example. If any of these software or applications are faulty, people expect to have assistance on hand whenever they need it. Here are just some of the reasons why you need to invest in customer support and customer service as an IT company…
People want solutions, fast
Most businesses now rely on IT to operate. Infact, you'd struggle to find a company that didn't use IT in some way to deliver their services or products! So, when people need assistance with their IT – whether that's their equipment or the software they use every day – they want solutions fast.
When dealing with an IT support team to help them solve their issue, they expect that team to understand how crucial a solution is to their business. Then, they expect the solution to be found as quickly as possible. Answering customer interactions as quickly as possible and demonstrating a proactive approach certainly goes a long way here – answer quickly, be empathetic and find a solution as quickly as you can.
Business continuity is crucial
Without their systems up and running, companies can start to lose leads, businesses opportunities and, perhaps most importantly, money. As such, continuity of service is crucial and any disruption should be minimal – companies expect help to be on hand whenever they need it, to maximise business continuity and minimise disruption in the wake of any IT issues.
Your reputation is at stake
Besides the reasons that relate to your client base and the people you assist, providing a great customer experience can also help you to earn a great reputation as an IT company that provides fabulous customer service! Word travels fast, especially in the business world. If you're on hand to help a company overcome their IT issues or find an effective solution for their business, you're bound to be recommended to others that require an IT company. On the other hand, if you fail to show up when your customers need you most, then it won't be long before you earn yourself a poor reputation as an IT company to avoid!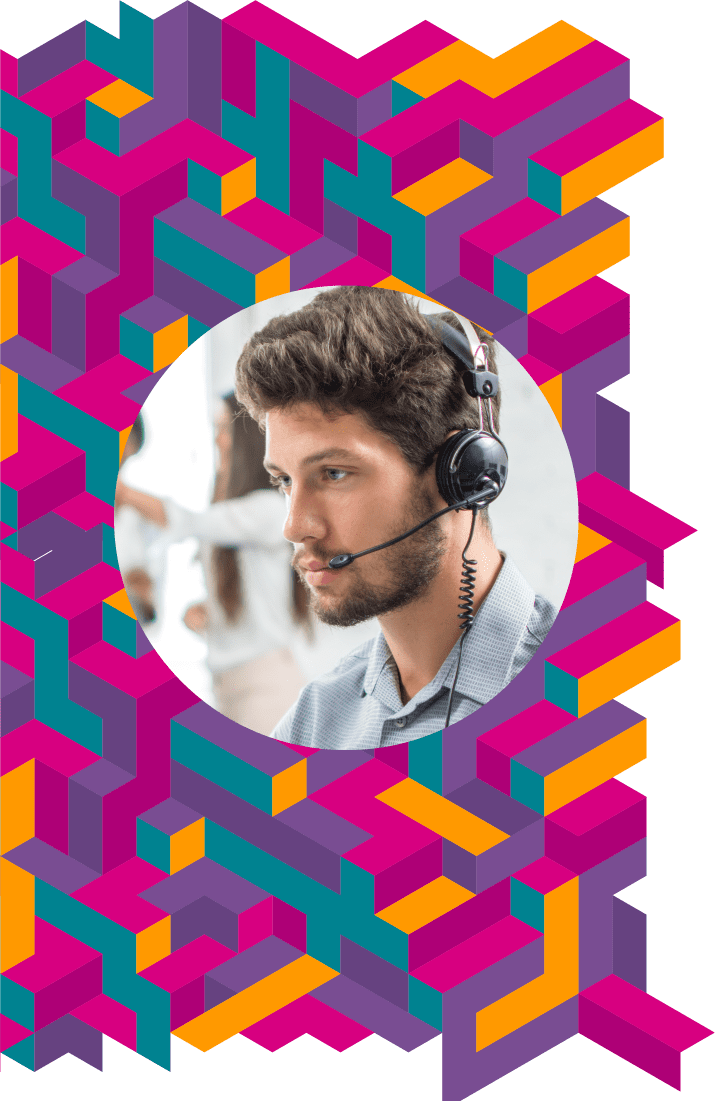 How can alldayPA help with maintaining customer satisfaction?
Whilst we can't exactly match your ability to solve a myriad of IT issues on a daily basis, we can help you deal with your customer interactions. Whilst we take care of these for you, that gives you more valuable time for all things IT! Companies rely on the services you offer for business success and continuity, so they expect you to be on hand whenever you're needed. Behind the scenes though, we know that it isn't always that easy…

With so much to balance, staying on top of your customer interactions might feel like mission impossible. Yet when your customer needs you, being on hand to help and showing that you care is crucial for your business and your reputation. With the help of alldayPA, not only can you handle all your customer interactions to ensure no customer is left unanswered, but you can handle all your customer interactions to the highest of standards! We're committed to delivering a fabulous customer experience thanks to our innovative technology, sector knowledge and customer service skills.

We deliver this customer experience through our range of flexible packages, all of which offer a different level of service. That means our services, which come with flexible pricing plans, are scalable to your business and your growing needs. Here are the packages that we offer to help your IT company reach new heights…
24/7 services delivered every day of the year
We offer customer interaction handling 24/7, 365 days a year, meaning that we've got your customer interactions covered outside of official business hours and on major holidays. We offer this as part of all our packages – this comes as standard at no extra cost! This makes us a highly affordable solution too – hiring in-house staff to cover your customer service 24/7, 365 days a year would come at a cost. Better still, all interactions will be dealt with by a real person – bots and answering machines have no place here at alldayPA! People want human interaction, so that's exactly what we provide!
Innovative technology, thanks to our investments
As an IT business or IT support team, you'll know better than anyone just how important effective technology is to business operations. It really is the key to getting stuff done, and getting it done quickly and effectively. We know the role that innovation plays in helping a company to grow, which is why we've invested heavily in innovative technology to help businesses and teams just like yours.
We've invested £15m into our call handling technology which is spread across four different contact centres. This means that if a power cut ever occurs, then you won't have to worry about a lack of business continuity – we've got you covered. We've also developed our very own Virtual Office app too which is a big hit amongst our clients. This online portal helps them to stay in the know about all their customer interactions, no matter where they are or what time it is!
UK based, operating on a global scale
We're proud to have been founded in the UK – it's where our team are based and it's where we'll remain. Some companies might outsource their inbound calls abroad to save money, but that's not how we do things here at alldayPA. By keeping our team in the UK, they have to meet our strict quality standards to ensure that every customer interaction is handled with perfect professionalism! We're keen to help local companies, but we do operate globally too – because we offer a 24/7 service, you don't have to worry about timezones!
A range of flexible packages to choose from
Whatever your budget and your needs, we've got you covered with our choice of packages. Starting from the simplest business answering service that operates on a pay as you go basis, to the most comprehensive package on offer – our Outsourced Call Centre – there's an option to help you thrive!
Telephone Answering Service
Our call handling service allows you to free up time to deal with important business matters, like providing vital IT support to those that need it! Answering incoming calls and dealing with enquiries can be surprisingly time-consuming, but business calls certainly shouldn't be ignored. Not only does this lead to missed leads and opportunities, but a bad reputation too! With our call handling, we can take care of your telephone calls 24/7, 365 days a year – whenever your customers need support, we'll be there on the other end of the line.
Virtual Receptionist
This package allows you to enjoy everything that's offered in our Telephone Answering package, as well as so much more. With our Virtual Receptionist service, you can reap the benefits of a remote switchboard to ensure your business enquiries reach the correct person, appointment scheduling, customer service outsourcing and even call triaging, so you can deal with your customer interactions based on their nature and their urgency! Hiring an in-house receptionist to take care of these matters would come at a significant cost, so having a virtual assistant is a highly affordable option for IT businesses that need additional support.
Outsourced Call Centre
With our most comprehensive package, you can enjoy the offerings of our Virtual Receptionist package as well as so much more! This cost-effective outsourcing solution includes CRM integration and white labelled customer services, as well as email, live chat and social media enquiry management. With all aspects of this package, we're committed to delivering an amazing customer service experience for your customers that need IT support!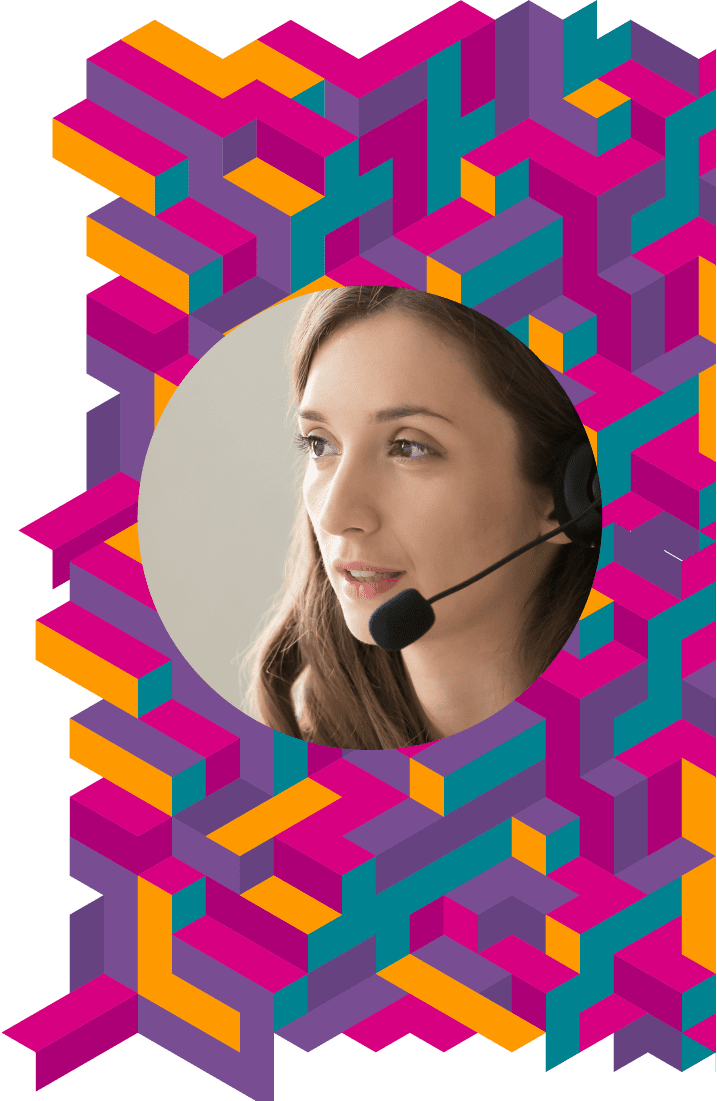 Looking for some help with your customer interactions? Let us take care of them!
If you fail to take care of your customer interactions, this can result in missed business opportunities and a bad reputation! With our PAs on hand to take care of your customer interactions, you can ensure that you never miss a lead, have free time to spend on the things that truly matter, and can continue to uphold a great reputation for amazing customer service.

Whether you need an extra helping hand with providing effective customer service to new consumers or fantastic customer support to your existing customers, we've got the packages and the skills that are needed! Our virtual assistants have a wealth of knowledge when it comes to customer service and the IT sector, so you can rest assured that there's someone with a comprehensive skill set to take care of your customer interactions.

Here at alldayPA we help busy entrepreneurs, companies operating on a global scale and small-medium businesses. So, whatever your size, business model and working arrangements, we're passionate about supporting companies just like yours! With our fabulous range of services, we can provide amazing customer service around the clock for your customers. To find out more about how we can help you to grow, get in touch with our team by calling 0345 056 8888. Join the community of business owners that are enjoying free time and business growth thanks to alldayPA!