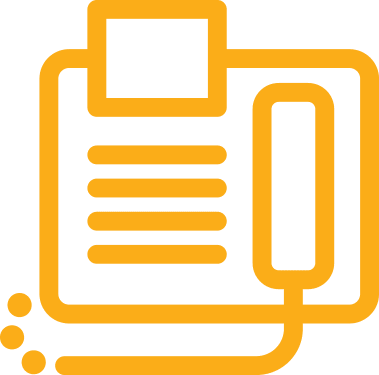 Virtual Receptionist Services
A bespoke service
We know that one size doesn't fit all when it comes to businesses and their needs. That's why we'll get to know your company, your procedures, and your average call volume before putting together a tailored package.
Includes call handling and more…
This is a step up from our telephone answering service – you can enjoy diary management, a remote switchboard, call triaging, and other customer service outsourcing services.
There's nothing virtual about our receptionists!
Don't panic – our receptionists are real people! We might work remotely away from your premises, but every time a customer interacts with one of our PAs, you can rest assured that it's a real person.
Save money and time!
Our service is designed to save you time – our PAs will deal with your customers, so that you can get on with other important business matters. Our services are cheaper than hiring in-house too!
We answer calls around the clock, at no extra charge
We believe that all customers deserve to speak to an agent whenever they need support. That's why our PAs answer calls 24/7, 365 days a year, at no extra cost.
Other services are available…
If you're looking for a package on a smaller scale that focuses on call handling, our telephone answering service might be better suited to you. Alternatively, if you need additional support with your emails, live chat, or social media messages, we'd recommend taking a look at our Outsourced Call Centre.
How does our Virtual Receptionist answering service work?
1
With a Virtual Receptionist you provide the best experience for your customers.
2
We answer calls in your business name, just like you would in your office, and transfer them to you or your team wherever you are.
3
If no one is available, the PA will take a message and send it to you in real time.
Whether we take all of your calls or just your overflow, your customers get the help they need whenever they phone in.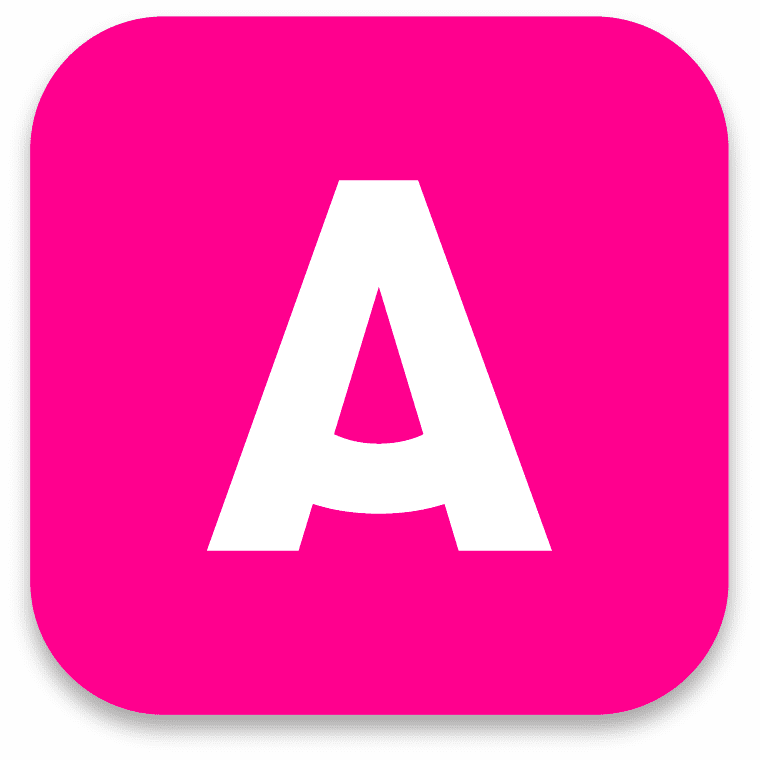 The Virtual Office App
Virtual Office from alldayPA gives you complete control over how we answer your calls.
Whether it's setting your VIPs, changing your availability, or even telling us how to greet callers – it's all done at the push of a button.
See what people are saying…
Contact the team…
If you're ready to take the next step, call us now or complete the form below to get started.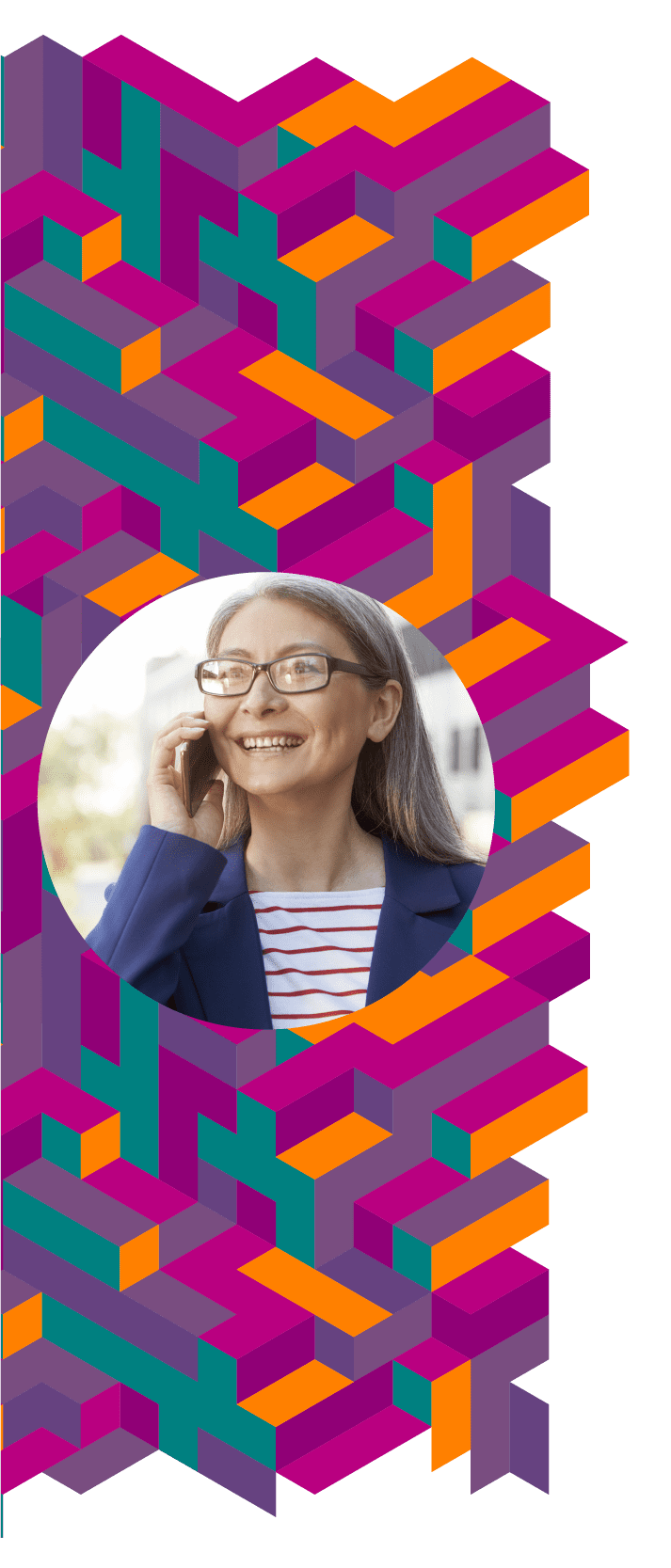 How can hiring a virtual receptionist elevate your business?
Small business owners understand the meaning of busy. So much so, that the thought of hiring a virtual receptionist might feel like music to their ears.

If you're a business owner juggling too many tasks, a virtual receptionist can reduce your stress and your to-do list drastically.

Estimates show that the vast majority of first-time callers to a business won't call back if they can't be connected to a person, and a similar number won't leave a voicemail if they don't reach a human at the other end, which means you've lost that call forever! For most small businesses, this is something that they simply can't afford! If your customer can't reach the right person (or any person!), then they'll take their business elsewhere, or find themselves without a solution to their problem. Of course, this is the same for businesses of all sizes, however, in larger corporations, there are the resources available to dedicate time, space and money to in-house receptionists and call-answering teams.

This is where phone answering services can be a massive help to small businesses. Virtual receptionists allow you the chance to stay connected to your customers and potential leads 24 hours a day, seven days a week, 365 days a year, if you need to. This helps your customers to feel happy and confident that they're valued by your business, setting your relationship off to the best possible start, and means that they're always reaching a friendly, competent, professional and human PA on the other end, as opposed to an automated voice. Not to mention, services like these help to save you and your team hours every week by filtering and directing your business calls where they need to be, so it's really a no-brainer!

At alldayPA, we're passionate about helping SMEs work the way they want to, and with a virtual receptionist, we help you do just that! We work with perfect professionalism to make sure that you, and your own clients, are met with great service and amazing customer care.
Virtual receptionists – are they robots or humans?
90% of our clients are small business owners/entrepreneurs
The term "virtual receptionist" or "virtual assistant service" can be a bit misleading – it makes lots of people think of those long-winded, automated call answering machines, such as when you call your bank and press 1 for accounts, 2 for payments, and can sit on the phone for hours before reaching a human being who can actually help you!
Rest assured that your alldayPA virtual receptionist service does not look like this! All of our virtual receptionists are real people based in one of our call centres across the North West of England, and will answer your calls the same way as you would, so your customers will get the same great experience you would offer yourself! They are expertly trained to be able to best help both our customers and yours, including:
A polite, friendly and helpful telephone manner, so that your customers feel valued and comfortable with your business from the very first impression.
Amazing customer service, to help make all of the calls we handle run smoothly, even the more difficult ones!
Call triaging, so that your team is getting the most important calls as a priority, and so you're saving time by pushing or ignoring the calls that really aren't important, such as telemarketers or cold calls. We work closely with your business to ensure that our call triaging system makes sense with the way you work, and that the process runs smoothly for every single call.
The usage of a wide variety of business tools and calendars to help integrate our calls with your own normal processes.
We want to help our customers make the most of the time and resources that they have, which is why we're so passionate about offering a quality service that really makes sense for you. To find out more about the difference we can help to make, please don't hesitate to get in touch with our business development team. We're always happy to help guide you on the right business answering package for you, or help to create a bespoke package with your needs in mind – just give us a ring!
Why use a virtual receptionist?
A virtual receptionist is a highly versatile service that allows you to direct your calls straight to someone in one of our UK call centres, who will be able to triage your calls and direct them to the right team member if required. Otherwise, or if no one is available, they'll take caller details and a message, which is then sent straight over to you in real-time via a text message, email or message through the VIrtual Office app – whatever works the best for you!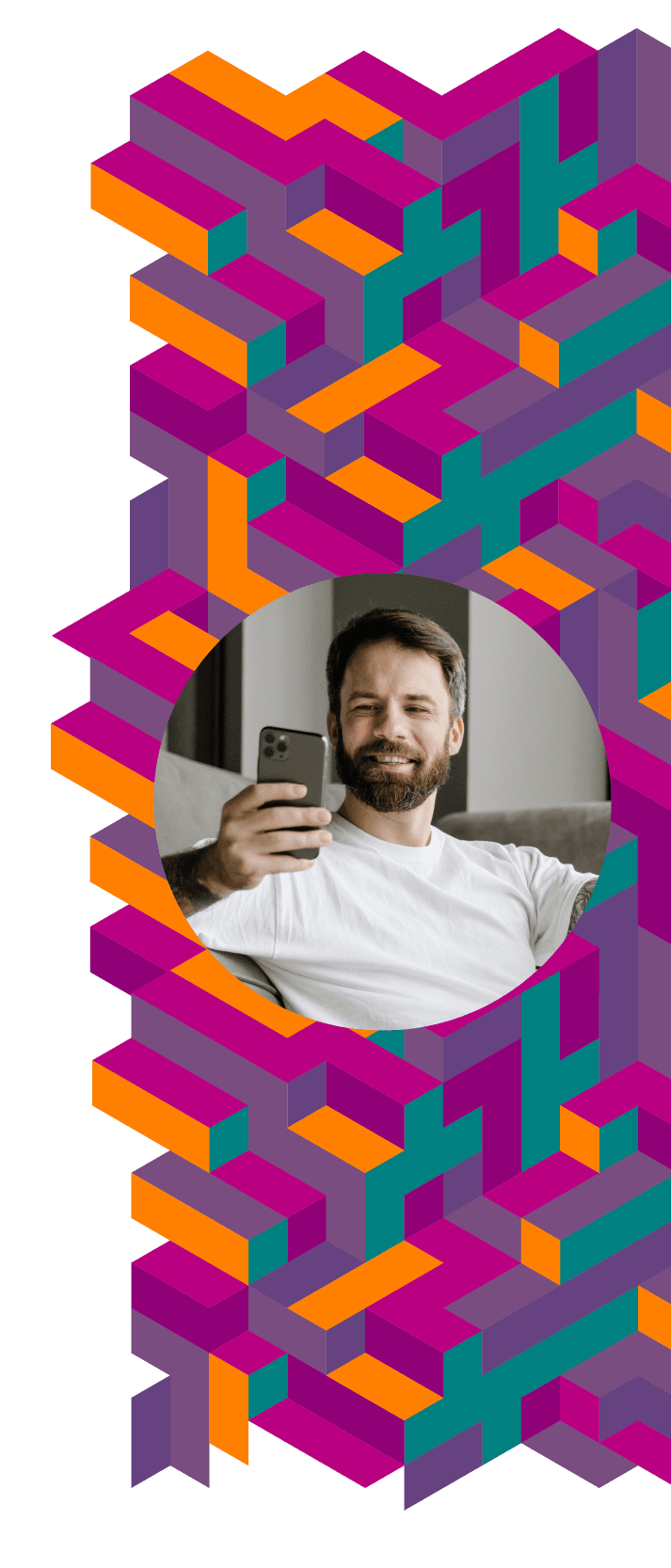 Offer a 24/7, 365 phone line, without breaking the bank
For many sectors that need 24 hour support, the most difficult part of the customer service experience to implement is a consistent, professional service that gives customers the support and advice they need around the clock. From estate agents, legal firms, security companies, utility providers and charities to small landlords, web hosting and IT companies, organisations with international clients and more, there are businesses of all sizes and in almost all sectors that can benefit from a 24 hour call answering service. Our virtual receptionists are available to take, triage and direct your calls where they need to go, no matter what day or time it is. If it's an important call you need to know about, you'll get the call forwarded or receive a message as soon as your PA hangs up. Of course, for the less important calls, we'll act as the friendly voice on the other end of the phone, and take a message for your team to pick up as soon as you're back in the office.

Of course, there are countless industries and sectors that can benefit from out of hours support for their customers. Even if you don't necessarily need a 24 hour call answering service or full-time phone support, having someone there for a few hours outside of your regular business hours who is able to give your customers a friendly welcome and peace of mind by simply being there can be of huge benefit. Of course, the cost of hiring someone to offer support out of hours can be astronomical, which just isn't do-able for lots of small businesses, and you don't want to be receiving work calls on your personal phone at 11pm on a Saturday night!

With alldayPA, we'll never charge you extra for out of hours or unsociable hours service, as 24 hour call answering comes as standard with all of our packages, including our virtual receptionist package. Our pricing is based on your business's call volume, so if you don't get a lot of calls overnight or at weekends, you won't be paying extra for them! This is just one of the things we do to make sure that our service is fit for purpose.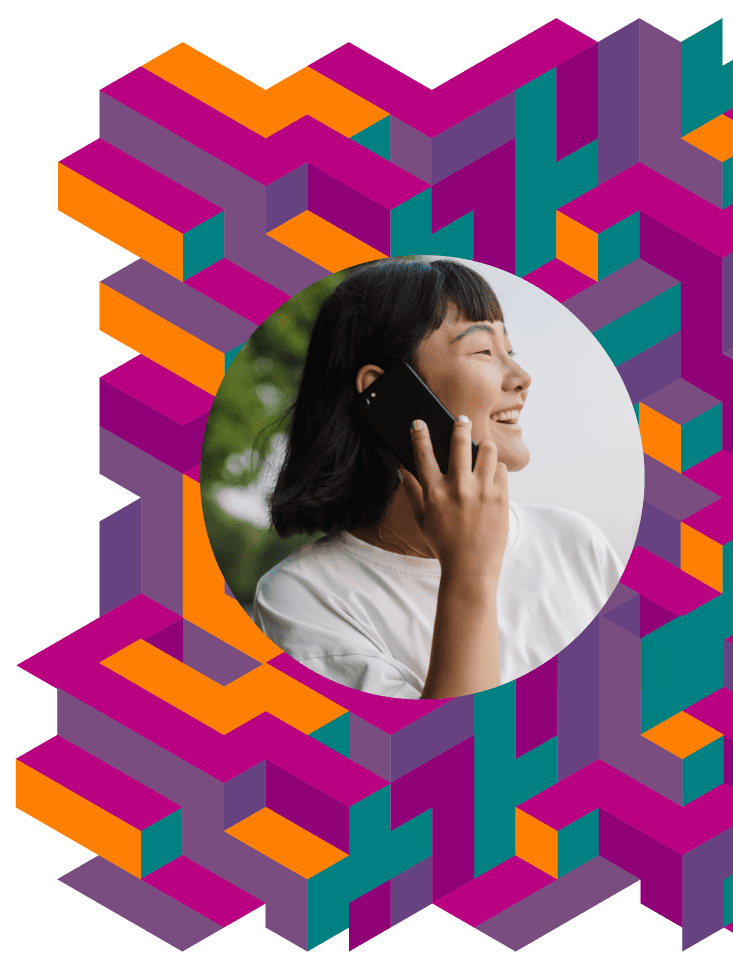 Save money compared to an in-house receptionist
As well as the obvious salary costs associated with hiring an additional member of staff on an in-house basis, there are plenty of other costs that many people forget about when it comes to hiring staff in-house. The costs of hiring in the first place can be quite steep, and if you don't want to go through the recruitment process all by yourself, you will have to consider fees for recruiters too. You'll also need to consider salary, benefits, sick days, holiday pay and all the other costs you would anticipate with any new member of staff. Then, there is the case of overhead costs – in a world where offices are shrinking as it is, the last thing you want is to be paying for a desk and equipment for an additional staff member!

A virtual receptionist, on the other hand, means you can avoid these costs, as they're all taken care of by us. When you sign up with a virtual receptionist, you don't have to get any new equipment or clear desk space for another employee, as we'll take care of the whole thing
Improved work-life balance for small business owners
As an SME or start-up business owner, your passion is your business, and that often means that a healthy work-life balance can fall by the wayside a little! Using a virtual receptionist allows you to outsource one aspect of your business – taking and directing calls. Many business owners find that on top of their regular busy workload, stopping what you're doing to answer the phone whenever it rings can distract you from other important tasks or change the course of your day completely! Of course, before long, there is more to do than there are hours in the day, which can make creating a healthy work-life balance difficult.
Free up time to build your business
In lots of small companies, the business of phone answering is shared between members of your team across a variety of different roles. While this makes life easier for business owners, it can be a pain for your team, who now need to take valuable time out of their busy days to answer and transfer calls. Taking this burden away from your internal team also allows your team members to make the most out of their time in work too. Particularly in small businesses, you hire team members based on their specialist skills and how they can help you grow your business, so you need to be able to give them the opportunity to use them, not be bogged down with basic, day-to-day admin tasks. By passing on the important calls to the right people in your business, we can help to reduce not just the burden on business owners, but of your whole team too!
Offer a quality customer experience every time
There are always concerns from small business owners when it comes to outsourcing any part of their business, particularly their front-line customer care. We understand that it's not always easy to give up control of a very significant part of the business, which is why we make sure that you're involved as much as you want to be with your virtual receptionist. You can choose when you want to pick up your calls and when you'd like to pass them onto us.
We'll also make sure you're involved when it comes to how our team speaks to your customers on the phone, and the way your messages are communicated to you.
Our PAs are highly experienced in both the high-quality communication you expect from a virtual PA, but are also well versed in a wide variety of different sectors, which means that when your customers call, we understand their concerns and are able to offer the best support we can. With over 600 team members in the alldayPA family and more than 20 years of experience, we're incredibly proud of the quality service we provide, and we're delighted to say that our customers would agree!
Make working from home simple
With more people than ever working from home and working remotely for the foreseeable future, finding solutions that make home working easier without compromising on the customer experience is incredibly important. New and established businesses alike have seen the ways that they work very quickly change and adapt, as well as how to streamline their processes, all without compromising on the quality of the service you offer, which can be difficult at times! Additionally, working from home is easy for some roles, but for receptionists and switchboard operators, it may be difficult, time consuming and expensive to get additional equipment set up for home working.
By using an outsourced telephone answering service or virtual receptionist service like alldayPA, you can help to streamline your call answering process, so that your team knows where their calls are coming from, wherever they choose to work. The process is the same in the office as it is when team members are at home – all we need is their roles and phone numbers, and your virtual receptionist will direct calls through to the right people quickly and politely, wherever they are.
People are calling businesses more than ever before – from May 2020 to May 2021, we saw an increase in call volumes across all sectors by 60.7%.
The importance of a human touch in business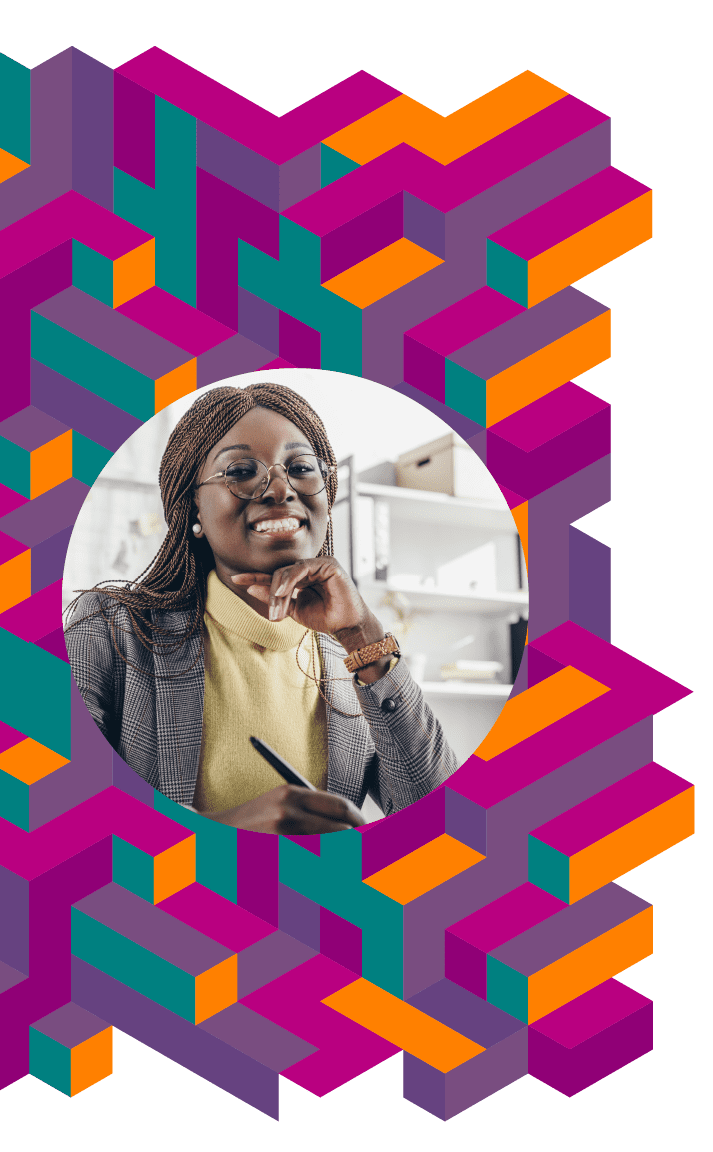 Why does a human touch in business matter?
As humans, we like the intention and the effort that comes with conversing and connecting with other humans. This appreciation has only increased with recent technological developments. We live in an era where businesses know an awful lot about us. Our search engines generate ads based on our latest searches, social media platforms know what our interests are and who our friends are, and voice assistants – like Alexa – listen to us and provide us with information that's specific to what we've just asked for. So when we have a digital interaction that isn't met with this same level of personalisation, it seems odd.

When we are met with a personalised service and the human touch, it demonstrates the intention, effort and authenticity of a business and this goes a long way with consumers. We like to know that our experiences matter to businesses, so much so they've tailored their services specifically to our needs. So, whilst technology keeps on evolving and businesses should keep up with the trends, it's important to preserve your customer service. If a technological investment will hinder your customer service and the human touch that you provide, then it's probably not worth investing in!
Ultimately, the human touch in business matters simply because it matters to consumers. They value it, so your business should too. By providing a personalised experience, there's a greater chance of creating a loyal customer base with repeat custom, as well as a strong reputation to attract new business leads.
How to provide a human touch in business
Providing a human touch in business is one of the best ways to secure customer loyalty and a great reputation that attracts potential customers. Consumers truly appreciate a human touch – when businesses go above and beyond for them, they create a memorable, enjoyable experience. What's not to love about that?
The ways that businesses deliver this human touch will differ depending on their service offerings and their business model, but there are a few general ways that businesses can provide a human touch no matter which industry they operate in. Here's how…
Personalise their experience
You'll have heard of the saying 'one size fits all', but this doesn't always apply to your client base! Every customer is different. For example, every customer that interacts with your business will have a different issue, business enquiry or question that needs to be answered or solved. That's why it's important to personalise their experience based on what they want or need. Each consumer interaction will have a different outcome depending on their reason for getting in touch, but one thing's for sure – every customer should be left satisfied with their customer service experience.
One of the best ways to personalise a customer experience is with the use of a CRM system. CRMs are systems that manage customer data and insights, as well as other key integrations that help a business to run efficiently. Businesses can access vital information on a CRM, which can inform many business decisions. Key data can provide insights into customer interactions and journeys, helping businesses to understand their customers better.
Because a CRM can track customer interactions, every new interaction should then be personalised based on their prior customer service experience. A CRM can provide information about any ongoing enquiries or issues they've been having, to help you pick up where a colleague left off last time the consumer got in touch.
Get your tone right
It seems like a simple tip and to be honest, it's a pretty easy one to implement! That said, getting your tone of voice right on a customer phone call shouldn't be overlooked – this aspect of providing a human touch really is a case of 'a little goes a long way'.
You should maintain a friendly tone of voice from the offset and throughout the duration of your call, as this can help the customer to open up. Even with something as simple as a friendly tone of voice, the customer can feel at ease which can help them to enjoy their experience.
To really go above and beyond for the customer, being enthusiastic on the call, as well as empathetic at the right times, can go a long way too. Being empathetic and showing the customer that you understand their concerns and needs will make them feel as though they are receiving a truly personalised service. Even using their first name to address them, when discussing their issues and concerns and reassuring them, can help them to feel at ease and as though the service that they are receiving is tailored specifically to them.
Use humans, not robots!
Have you ever tried to get in touch with a business to discuss a concern or ask a question, only to be greeted by a robot or an automated message at the other end of the phone or chat? Frustrating, isn't it? We're big fans of human interaction here at alldayPA because let's face it, a bot doesn't provide the same level of personalisation and empathy as a human being.
Every time one of your consumers speaks to someone here at alldayPA, they'll be chatting to a human, not a robot. There's a reason for our approach and our appreciation for human contact – consumers prefer it! Using a chatbot or an interactive voice response (IVR) system might seem like a smart, cost-effective solution but it could cost you your customers. When it comes to customer service, most people don't like IVR systems and chatbots and would much prefer talking to a real person.
What to expect from your alldayPA virtual receptionist…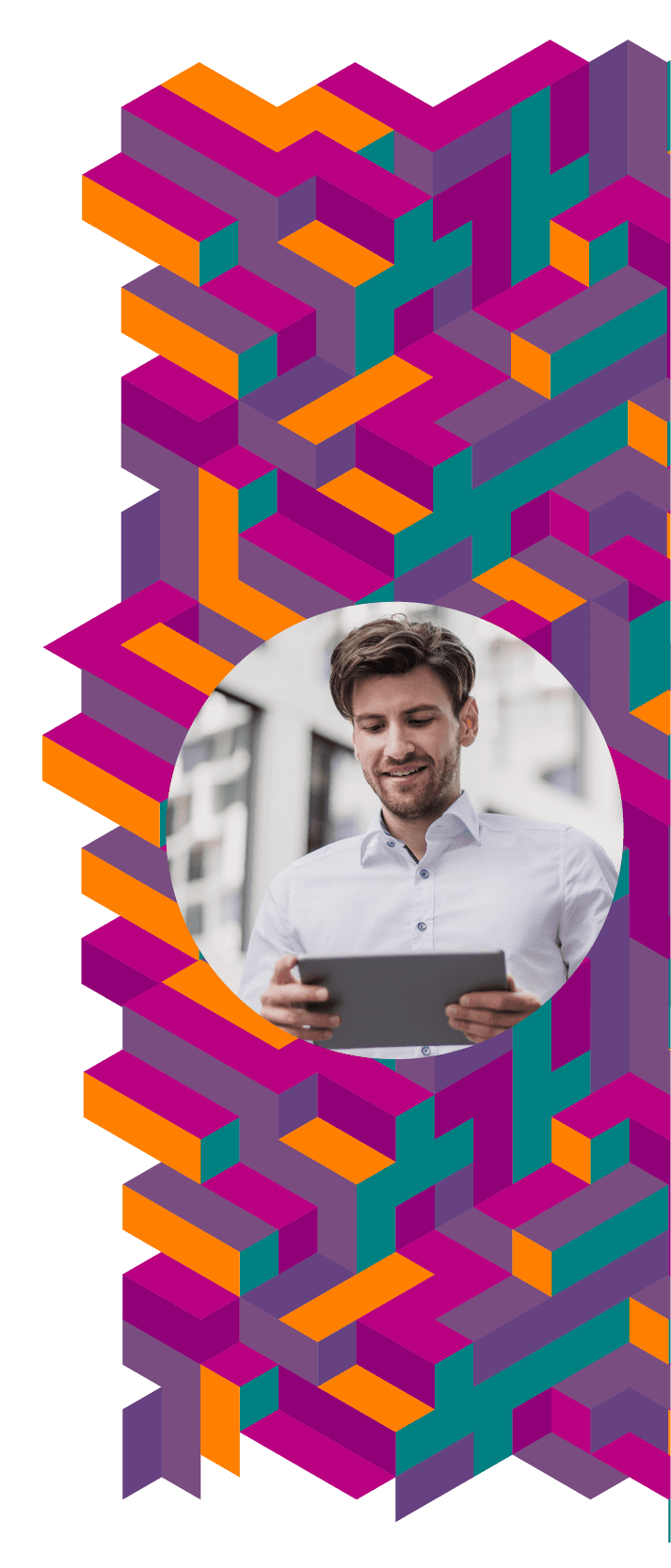 Our Virtual Receptionist package
Virtual receptionists are the ideal solution for businesses that need some additional support with their daily tasks, but lack the budget or the staff. Our services can help any business across a variety of sectors. Sole traders and SMEs, who don't have the resources to hire an in-house receptionist, definitely benefit the most from our service! Our package provides a cost-effective alternative that still delivers fabulous customer service to your consumers.
Our virtual receptionists are equipped with the best customer service skills you can find, as well as industry knowledge and the ability to use several platforms and software to help keep your business running smoothly. From Microsoft to Freshdesk to Salesforce and so much more, our PAs can use these platforms to help manage your customer interactions and complete administrative tasks.

Our online receptionist service includes:

– Telephone answering services – we can take your callers details and pass on messages, or forward the call to you if you're available.
– Custom on-hold messages and personalised greetings to provide a professional image and fabulous first impression.
– A 24/7/365 service as standard, so that your customers can reach you at any time.
– Instant email and SMS notifications so that you can stay in the know about the customer interactions that we've handled.
– Remote switchboard services with several transfer options, so your customer calls can be forwarded to the relevant person within your business.
– Call triaging services – your PA will help customers based on the urgency and nature of their call. This means that you can always resolve those important issues quickly when necessary.
– Diary management services to keep your calendar and schedule organised.
Dedicated customer support and access to our Virtual Office App – you can access key information about your customer interactions whenever you need to!



We appreciate that every business is different and has different requirements, especially SMEs. That's why we use a flexible pricing structure to ensure that you pay for what you need and not a single penny more! For a bespoke quote that's tailored exactly to what you need, feel free to get in touch by giving us a call or complete our form.
How to set up a virtual receptionist
Once you've had your bespoke quote and you're keen to work with us to accelerate your business growth, setting up your virtual receptionist couldn't be easier! Whether you're a tech guru or consider yourself completely clueless in this area, you'll feel completely at ease when it comes to setting up your virtual receptionist services.
The prospect might seem overwhelming, especially if this kind of service is new to you, but it's nothing to be scared of! Whilst technology can sometimes be hard to navigate and the developments can be hard to keep up with, we use technology here at alldayPA to make sure that our clients can enjoy a quick and easy set up.
Once you're ready to get the wheels in motion, we'll provide you with your own unique phone number that your customers can call. Feel free to put this wherever you like – on your website, social media profiles and on any other platforms that you use for advertising! If you prefer, you can keep your existing phone number – our service will work just the same! When a customer calls the number and reaches us, our system tells us that it's you they're calling for – there's no need to worry about any confusion or mix-ups!
As for the other aspects of the service, such as diary management, we'll tell you everything you need to know about getting it set up once you start working with us. We'll provide you with advice that's easy to follow and free from jargon – there's no complicated onboarding process here and you certainly don't have to worry about any downtime on your phone lines or customer service systems.
60% of our customers have been referred to us by existing customers
Working with alldayPA…
We've been in the game for over 20 years now and are proud to have helped over 24,000 clients to take their business to new levels! Reliable communication partners aren't always easy to find, but here at alldayPA we're committed to offering bespoke services that truly make a difference to our clients and their businesses. When you choose to form a partnership with us, you can expect a quality service that's designed to help your business reach its full potential.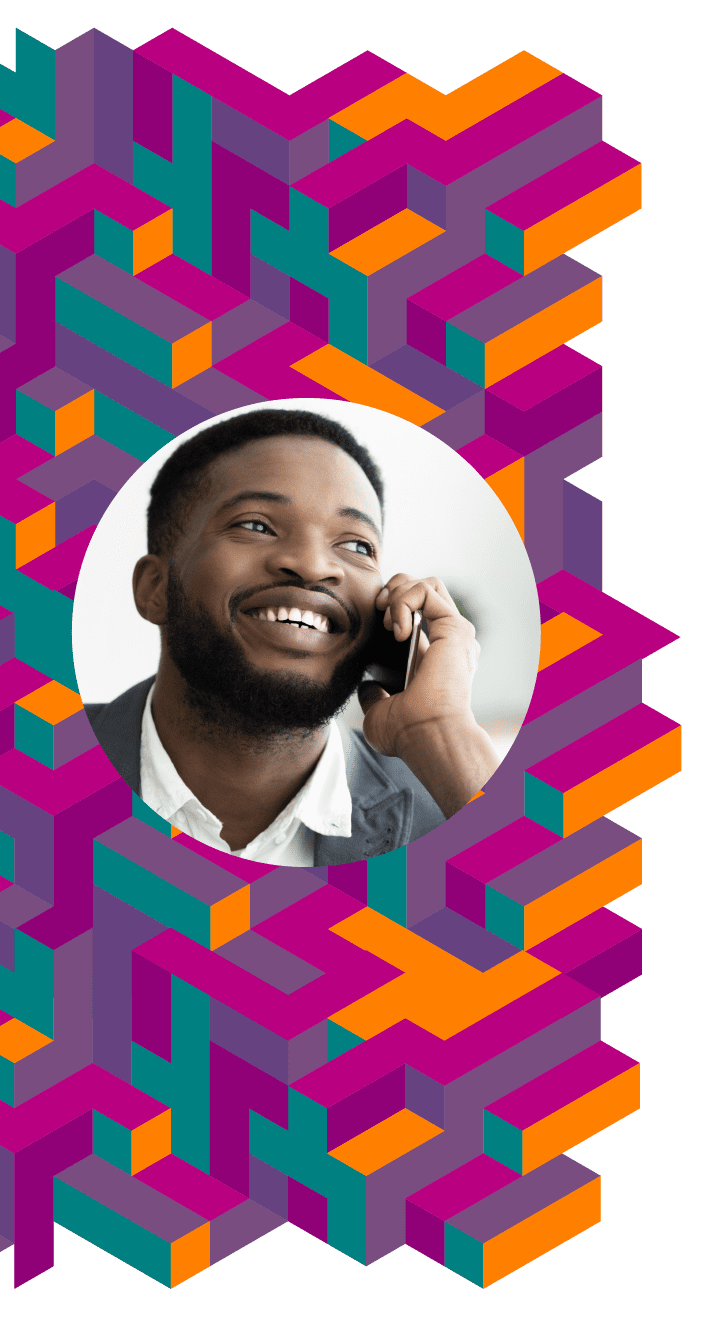 Fabulous customer service, around the clock

We're proud of our approach to customer service. Whenever your customers need to get in touch with someone, they'll always reach a human at the end of the phone, email, social media or live chat service. We offer a 24/7 service, 365 days a year so your customers can speak to someone whenever they need support! Because of our 24/7/365 service as standard, this is ideal for businesses that need a 24-hour telephone service or receptionist, or businesses that have international clients. Because we're always contactable, time zones don't cause any issues! Better still, each member of our alldayPA family is trained to handle customer interactions with fabulous customer service skills, so you can rest assured that your customers are receiving a quality service every time.

Our clients always come first

We put our clients and their business needs at the heart of everything we do, whether that's through our continuous assistance with our online client portal and Virtual Office App, or through the support we offer to help them take their businesses to the next level! After over 20 years in the industry and working our magic in several different industries, we'd like to think we know a thing or two about effective customer service and how to grow a business! As such, we're always generous with our knowledge – we're passionate about helping our clients to succeed. This experience has also taught us that business needs change, so that's why we remain flexible – we're quick to adapt to these changing needs!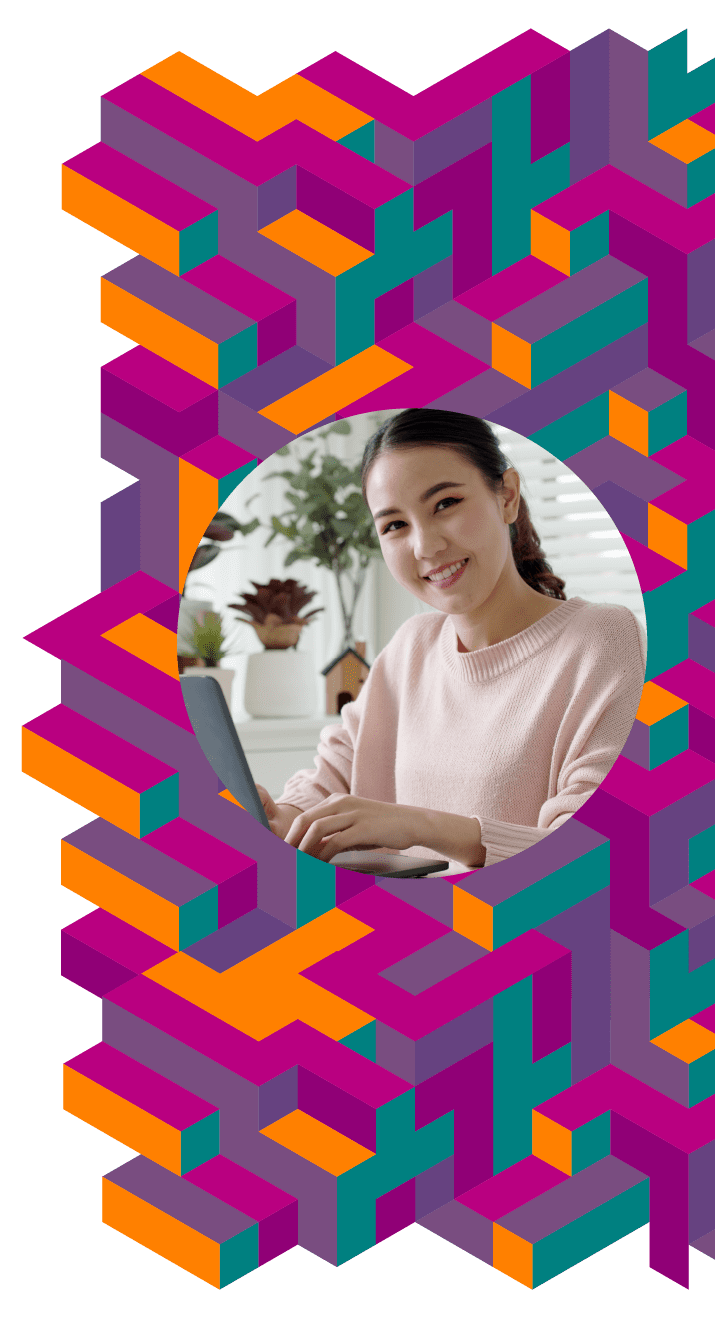 Innovative technology

Of course, our fabulous team are one of the main reasons that our range of services are so effective, but it wouldn't be the same without our innovative technology too! After all, we can only offer such an amazing service, led by human interaction, if our technology is up to scratch. Whether it's technology to make the lives of our clients easier or developments to improve the quality of our customer interactions, we're always looking at how we can help. Here are some of the ways that technology is key to our service offerings…

We've invested £15m into our technology across four different contact centres, spread across the North of England.

All of these centres operate on different power grids to ensure that businesses aren't disrupted in the event of a power outage.

These crucial investments ensure that our call transfers are seamless, but also that our clients can completely rely on our service and assistance.

We are continuously looking for ways to drive innovation and improve our services. We've recently developed a seamless live chat management software, helping us to offer a more comprehensive service than ever!

Ready to work with a virtual receptionist to take your business to the next level? Get in touch with us today!
With effective, bespoke packages like our virtual receptionist service, we're able to help SMEs thrive in their industry and work in a way that they enjoy. With the highest standard of professionalism and customer care, we'll make sure that both you and your customers are always met with a fabulous service.
If you're keen to find out more about our Virtual Receptionist package, or other options including our Telephone Answering Service package and our Outsourced Call Centre package, get in touch with our team today! Give us a call and a friendly member of the alldayPA family will be happy to help!
Still Want To Know More? Check Out Our FAQs Below…
Find out even more useful information about our Virtual Receptionist package here!
Our Virtual Receptionist package is an excellent middle-ground where we are able to offer additional support to your business, but without any additional bells and whistles!
Our telephone answering service is the simplest of our key packages and includes telephone answering round the clock, whenever your business needs it. An experienced alldayPA team member will pick up the phone whenever you can't and greet your callers professionally and politely, before taking a message and instantly passing that information onto you and your team.
In addition to this service, the Virtual Receptionist package also includes call triaging and switchboard services, as well as diary management and appointment booking if required.
Our Outsourced Call Centre package is ideal for larger organisations with a higher volume of calls. In addition to the services included in the Telephone Answering and Virtual Receptionist packages, Outsourced Call Centre customers can take advantage of a range of CRM integrations as well as email, social media and live chat enquiry management.
Call triaging is a service we offer as part of our virtual receptionist package and our outsourced call centre package. Call triaging is the process of identifying the needs of a caller and then prioritising those calls on your behalf. By using call triaging, we can help to lessen the load on you and your team while still ensuring that all calls are dealt with exactly as they should be. Sales or spam calls for example will go to the bottom of the pile, with a message passed onto your team most of the time. Minor enquiries, such as around your location or opening hours can be answered by our team on the phone, without the need to pass the call onto you. However, for more complex enquiries, complaints, inbound leads or client communications, we will be able to quickly and easily prioritise and transfer these calls to the appropriate member of staff.
Our receptionists are highly experienced in working with many of the small businesses and industries we answer calls for, so have a strong understanding of the different needs of the callers we speak to and can accurately triage calls for you and your team.
The cost of a Virtual Receptionist package is based on call volume, so you're never paying for more than you need! Our core customer base is sole traders and small businesses, so we understand how important it is to feel confident you're making a good investment of time and money when you work with any professional service, including call handling. We also never charge you extra for 24-hour service, so you can feel confident that none of your calls will get missed, without breaking the bank.
Yes! Despite the name "virtual receptionist", there is nothing virtual, robotic or AI about our virtual receptionist service! Every call that comes through our call centres is answered by a real person, so your callers will never be stuck in an answering machine or a loop where they can't reach a real person. We understand the importance of a human touch when it comes to business interactions – it's what everything we do here at alldayPA is based on! Because of this, we're passionate about creating positive customer experiences for all of our customers and getting them, and you, the information and answers you both need through our range of phone answering and call handling services.
This is something we often get asked, as thousands of small businesses trust us with their telephone answering! When your alldayPA account is setup, you'll be given a unique redirect number that is only for you and your business. As it's a redirect number, you don't need to update your customers or change any of your contact details – we'll do all the hard work for you!
When customers call you and your redirect is running (meaning you want us to take the calls rather than taking them yourself), the call will be automatically transferred to this unique number – when that call enters our system at an alldayPA call centre, that number will tell whoever picks up the phone everything they need to know before answering. This information includes your business name, what you do, how to answer the phone, whether you or your team are currently contactable, the important questions to ask and anything else that is vital for them to know when they speak to your customers.
Yes, as part of our Virtual Receptionist service, switchboard service is included. When you set up your account with us, we'll ask you to share the names, roles and numbers of key personnel for you and your team, so that we can ensure that all calls are sent to the right place. Whenever you are free to answer calls yourself, we'll instantly transfer over to you, and during periods where individual team members, or even your whole team, are busy, we'll pick up the phone whenever it rings!
Absolutely, we only answer your calls when you want us to. The power is entirely with you and your business to choose when you want to answer calls yourself, and when you want the team at alldayPA to take over. It's simple to switch service over to us and to switch it back, including with the Virtual Office app, where you can make the change with just a few taps, or set your availability in advance.
Our out of hours service never comes with any additional charges, as we understand how important it is to be able to communicate with customers at any time.
The number of businesses taking advantage of flexible working hours in today's world also makes a big difference to how many of us work. Flexible working hours have so many benefits for a huge number of people, but they also mean that many people need to conduct their business outside of regular working hours. Having a virtual receptionist available whenever customers want to contact you is just another way you can improve your client experience through positive, personalised service!