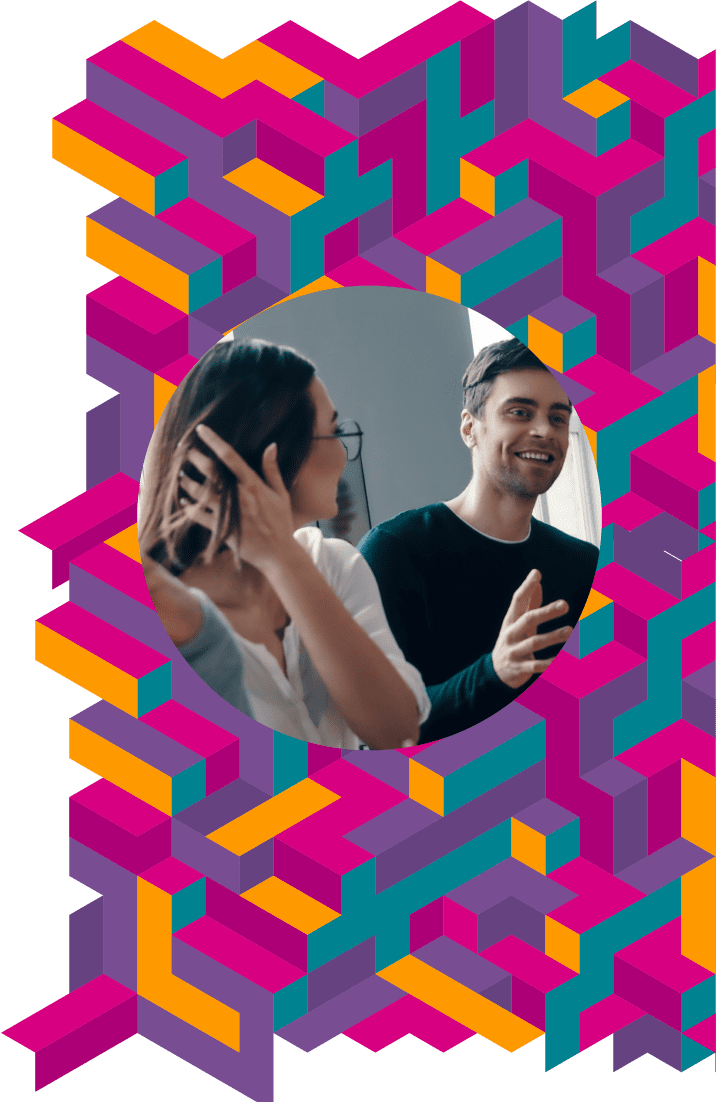 Marketing, PR & Advertising Call Answering
Marketing, advertising and PR are some of the most exciting job roles there are – every day is different, teams and businesses are able to flex their creative muscles and you can make a massive impact on your clients and the businesses you work with! However, there's also a huge amount of technical know-how and hard work that goes into running a marketing agency. Communication skills and excellent customer service is incredibly important for those working in marketing, and building strong relationships with customers, clients, colleagues and many other different stakeholders is absolutely essential.

At alldayPA, we work with thousands of small and medium-sized businesses up and down the country, including sole traders and small businesses in the marketing, PR and advertising sectors to help them grow their businesses and reach their full potential, without the additional burden of having to act as a front-line customer service team. To find out more about our work with small businesses, and with companies in the PR, marketing and advertising sectors, please don't hesitate to get in touch with our expert team who will be happy to help you – give us a call on 0345 056 8888 on weekdays between 9 am and 6 pm to learn more.
The changing landscape of the marketing, PR and advertising sector
How marketing is becoming an "always-on" industry
For hundreds of years, marketing and advertising ran on the same schedule as newspapers and magazines, and then to the same schedule as radio and TV executives, meaning that it was, on the whole, a 9-5 job. While creative marketers have always pulled late nights and weekend work to get projects over the line Mad Men-style, in general, standard business hours were the norm for marketing teams, even those in client-facing roles. Today, however, as we see more industries expanding their operating hours to keep up with customer demand, marketing agencies are finding that they need to be active for much longer in the day to offer a quality customer experience. Today's marketing channels run at all hours of the day, including ads on social media, Google ads, website remarketing and digital solutions in the real world, to name just a few! Being able to be responsive to the needs of your clients has never been more important, so you want to be able to answer inbound calls and pick up queries as soon as they come in.
A call answering service or call handling service can help in this regard by extending your availability and office hours, without you having to be on call all the time! When you task us with answering your business calls out of hours, our friendly receptionists are able to help by greeting, understanding and triaging calls meant for you and your team, prioritising the most important ones and notifying you of every call that comes through (you can get the customer call details sent to you in a message via email, on your mobile phone or through the Virtual Office app), so you can take action if it's needed, and let it go if it isn't!
Even if you have an in-house receptionist or reception team, there are still advantages to remote receptionists, virtual receptionists and outsourced call answering services. In fact, in-house reception teams can actually benefit the most from outsourced call handling services, as the outsourced team can manage overflow and out of hours work for the team, rather than your receptionist having to do it all. Plus, it means that even if your receptionist is busy with all the other important parts of their job, your calls will still be picked up by a friendly professional who can help them with their enquiry.
Digital has changed the world of marketing forever
Digital channels have impacted every single aspect of our lives today, and marketing is no exception. In the past, marketers were limited with who they could reach by geography, connections, budget and much more, but today the mass market is much more accessible for companies of all sizes.
Not only can companies reach more people more easily in today's marketing landscape, but it's also easier for customers to reach the companies they want to speak to as well. Not only can they get in touch on the phone, but also through a range of channels including email, social media and live chat, where they expect the same quality of service as they would if they picked up the phone and made outbound calls! As well as answering customer calls, the team at alldayPA are highly experienced in the different communication styles needed when helping customers over live chat, email, by SMS message and on social media, so you never miss an enquiry to your customer service lines, no matter where it's coming from.
Customers are more knowledgeable and engaged than ever before
With so many resources available to all of us today, we're exposed to a massive amount of new information every single day, often without even looking for it! This means that customers understand how important it is to stay updated on their accounts and the work marketing teams do for them. Being able to get in touch whenever they need to is often a big draw for customers, so being "on" as often as you can is a big bonus. Client satisfaction and connection with customers for marketing businesses aren't just based on campaign performance anymore, it's all about building customer relationships, giving clients peace of mind, offering specialist knowledge and flexible solutions to the people you work with.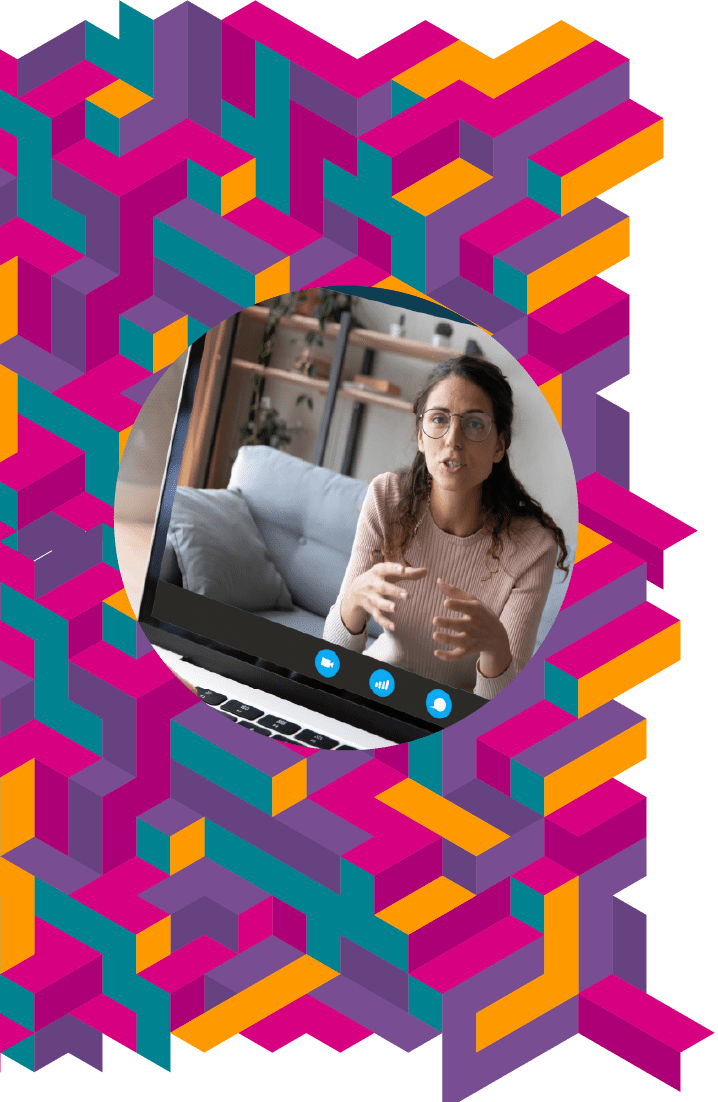 What is a marketing agency in the 21st century?
Marketing, PR, advertising, branding, strategy and website agencies are in some of the most exciting periods of their history today. As the world moves increasingly online, marketing agencies need to be able to grow, adapt, innovate and understand consumers in all kinds of sectors, from e-commerce to manufacturing to IT to professional services, and everything in between!

Marketing agencies need to be able to provide specialist flexible and complete customer service solutions to their client base that help them to make connections with potential customers through a wide range of business activities. From social media advertising to Google ads, digital strategy, traditional marketing strategies and PR opportunities to creating websites that represent a client's brand and provide a seamless user experience, building digital tools to get clients noticed online or making video content to share their skills and experiences, there is a huge amount of variety in what a marketing agency can do in today's business landscape. Whether you're strategising, delivering plans or optimising accounts, your clients trust you to take care of their marketing needs, and so being transparent, upfront and clear when it comes to your customer communication is a great way to help put them at ease and let them know you can be trusted with this incredibly important aspect of their business.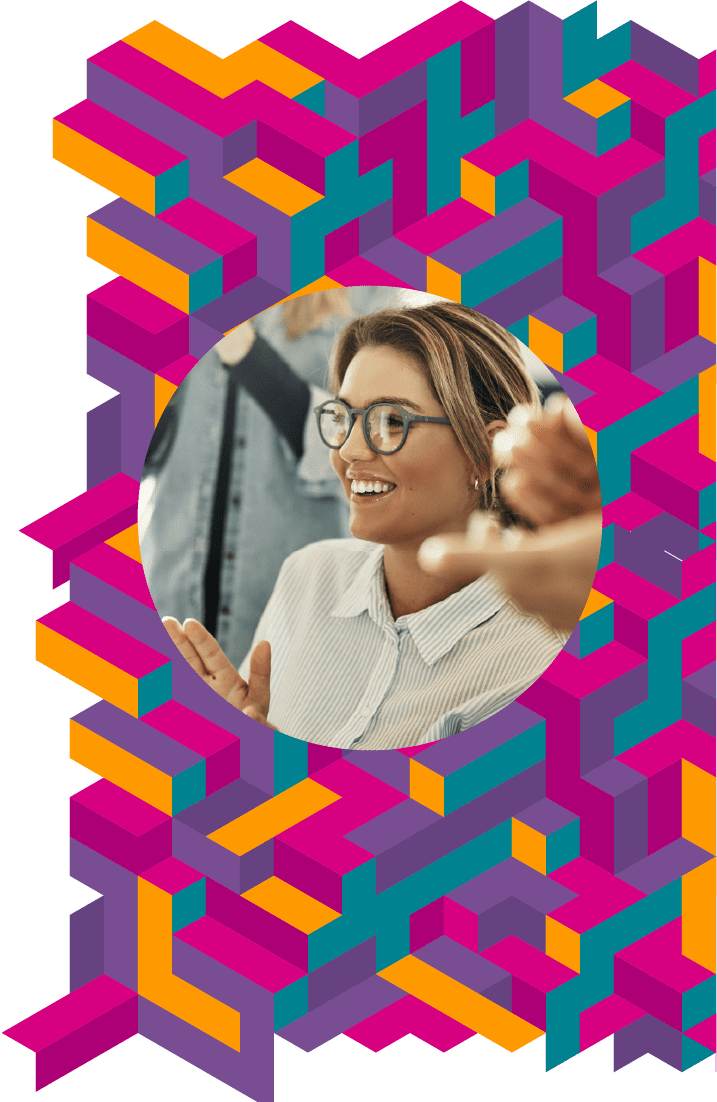 In years gone by, every single marketing or advertising agency would have at least one, if not a whole team of receptionists and assistants on hand to take calls, handle administration and support the business by acting as the first line of contact for customers. In addition to this team, there may also have been a team of switchboard operators dedicated to sending calls to the right place in the business. Of course, when you walk into an agency today, the landscape looks very different. As technology has improved, switchboard operators have become obsolete in many businesses, particularly in smaller and medium-sized organisations where the team are able to take on this role in addition to their specialised work.

However, there is still often a need to have that first line of contact, and while most team members in the marketing world are perfectly capable of this, it's not what they were employed to do. As a highly-skilled workforce, the last thing you want as a business owner is to have your team wasting time on smaller tasks that they aren't well suited to, when they could be helping to build the business through their specialist skills.
How do you handle customer service calls in the B2B sector?
Often when we think of "customer service", we instantly think about B2C businesses, and the kind of interactions that those customer service representatives have with their customers. However, the world of B2B business, which includes advertising and marketing agencies, also relies on quality customer experiences and service in order to keep running smoothly. Every B2B business, from IT support to business accountancy, consultancy and of course, marketing, PR and advertising, needs to be able to build strong relationships with their customers and clients in order to keep their business and create a successful, reputable business. So, how do you provide great customer service in the marketing and PR sectors? We're sharing our best pieces of advice and business tips for marketing professionals and business to business employees to offer amazing service, without stretching themselves too thinly.
Set, and keep, a quick turnaround time
In order to create and keep satisfied customers in today's business landscape, you need to be able to quickly adapt and turn projects around, without ever compromising on quality. The world today moves faster than ever before, so having out of hours -or even 24-hour – customer support and an intelligent, genuine approach to customer service is one of the best ways to build customer loyalty and create a base of satisfied clients. Be honest about what can be done, but innovative and practical about how long it'll take to get there so that your clients are always seeing the best of what you can do, rather than waiting through rounds of delays.
Prioritise well, and stick to it
In an industry that moves so fast, it can be incredibly easy to get overwhelmed and overworked within a matter of days – particularly for sole-trading consultants and small teams where there is only so much manpower. When tasks start to pile up and the phone won't stop ringing, take a moment to stop, assess and prioritise properly. There is always something that can be rearranged or moved, if you get to it early enough. When you're feeling overwhelmed, take stock of everything on your plate and prioritise everything there appropriately. Then, simply be honest with your customers about the timelines they can expect and how their projects are progressing. Honestly is the best policy in situations like these, and being honest allows you to build strong, productive relationships with your clients, without burning out yourself or your team.
Always keep an open mind
A focus on innovation and creating flexible solutions, new strategies and interesting talking points for customers, while never slacking on your customer service as a marketing and advertising agency really does help to build customer trust, which results in business growth for both you and your clients, and what could be better than that? Keeping your mind and options open in everything you do gives you all kinds of opportunities that other businesses may be closed off to or may not have considered. When it comes to customer relations management, this is especially important, as you can prove to clients not just your expertise, but your passion for finding solutions that work for them and your commitment to client satisfaction at the same time.
How alldayPA does customer service
As a B2B business ourselves, at alldayPA we're passionate about providing exceptional customer service, not just on behalf of our clients, but also to our clients. The majority of our customers are small businesses who don't have time to run around after their messages or go through a lengthy process to redirect their phone lines, so it's vital that in order for us to succeed, our customers succeed too! We offer a smooth, quick process for all of our clients to make sure that they're set up as quickly as possible and with minimal disruption to their everyday work. From there, our process is completely seamless, with real-time notifications to let you know when we've taken a call on your behalf. We also know that while thousands of businesses completely trust us to look after their customer service when they can't, many of our customers want to take their own calls when they can, which is why we let you choose when to take your calls, and when to redirect them straight to our experienced team of virtual receptionists.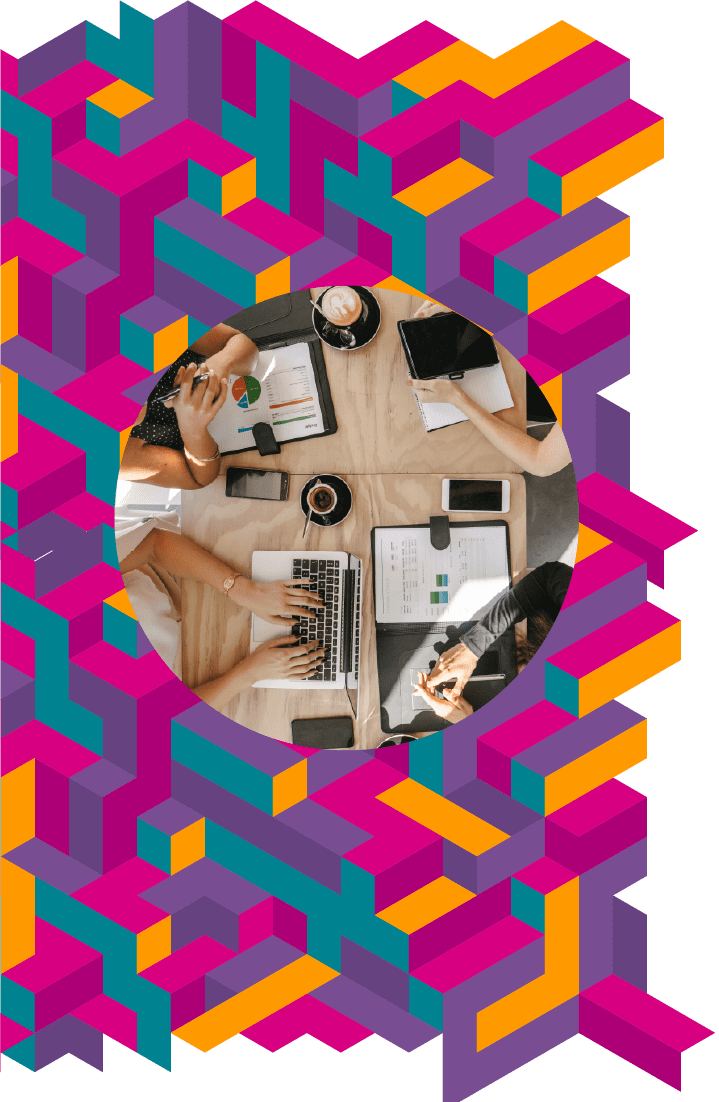 How can a call handling service help companies in the marketing, PR and advertising sector?
Never miss a lead or leave a client feeling ignored
Even in today's digital world, most marketing agencies will still get lots of inbound enquiries over the phone. Of course, if you're in meetings, snowed under with work for your delivery teams or just taking some time away, your office phone is left unattended, which means you're missing out on potentially valuable leads, or on issues with an existing client, which you can't fix if you don't know about, after all! A call handling service or virtual receptionist means that you're able to pick up important messages when it's right for you, without having your leads or clients feel like they aren't your priority.

Get more time for you and your team to focus on the important things
Particularly as a sole trader or a small business, when you hit busy periods, it can be incredibly difficult to find the time to focus on offering a quality service in the way that larger businesses with more manpower on their side can. Our outsourced call centre agents and virtual assistants can help your customers with a huge range of enquiries, including appointment booking, customer enquiries, customer complaints, customer service mixups, business telemarketing, overflow call centre services and much much more, just like any customer service departments usually would.

Improve your work-life balance
Just because today's clients want their marketing partners to be available all of the time, it doesn't mean you have to want that too! Our team will be able to get in touch with you for any urgent issues or out of hours calls that come through, whilst still giving you the freedom to leave less pressing issues until you're ready to work through them. We help you prioritise and create a work-life balance that makes sense for you and for your team, resulting in less burnout and mental health issues, more passion for the work you do and a happier team overall, which can be seen by your clients too!
What makes working with alldayPA different?
At alldayPA, we're passionate about helping small businesses reach their potential, including businesses in the marketing, PR and advertising sector. We work with thousands of businesses all over the UK, including a wide range of marketing companies, and as a result, we really do understand the kind of work you do, and why you might need a call handling service. Even as the world becomes increasingly digital, at alldayPA we never forget about the importance of the human touch. We're always looking for ways to improve our service and to ensure we're doing everything we can to support our clients as they grow their businesses, including investing heavily into our team and our technologies to offer a seamless service.
Our packages, tailored to the needs of your business
When you work with alldayPA, you'll get a completely bespoke package that is tailored perfectly to your needs and is competitively priced based on your call volume, rather than a flat fee! We offer three key service packages to suit companies of all sizes and a range of industries:
Telephone Answering Service
Our telephone answering service means that we can take care of your incoming telephone calls 24 hours a day, 7 days a week, 365 days a year. When you need support, our team of experienced call answering specialists are always available to help and make sure no enquiry is missed.
Virtual Receptionist
With our Virtual Receptionist service, you can take advantage of a remote switchboard to ensure that your calls always reach the right person. Your virtual receptionist package can also include appointment scheduling, customer service outsourcing call triaging, so you can easily prioritise customer interactions based on their nature and urgency.
Outsourced Call Centre
With our most complete package, get all of the same services that our Virtual Receptionist package has to offer, plus a range of extras! CRM integration and white-labelled customer services, as well as email, live chat, and social media enquiry management, are all included with this package.
To find out more about how we can help businesses in marketing, PR and advertising with their customer service and call handling, please don't hesitate to get in touch with our team of experts on 0345 056 8888 – we're always happy to help you learn more about the benefits of a call handling and call answering service, as well as helping you to choose the right package for your marketing, PR and advertising business!