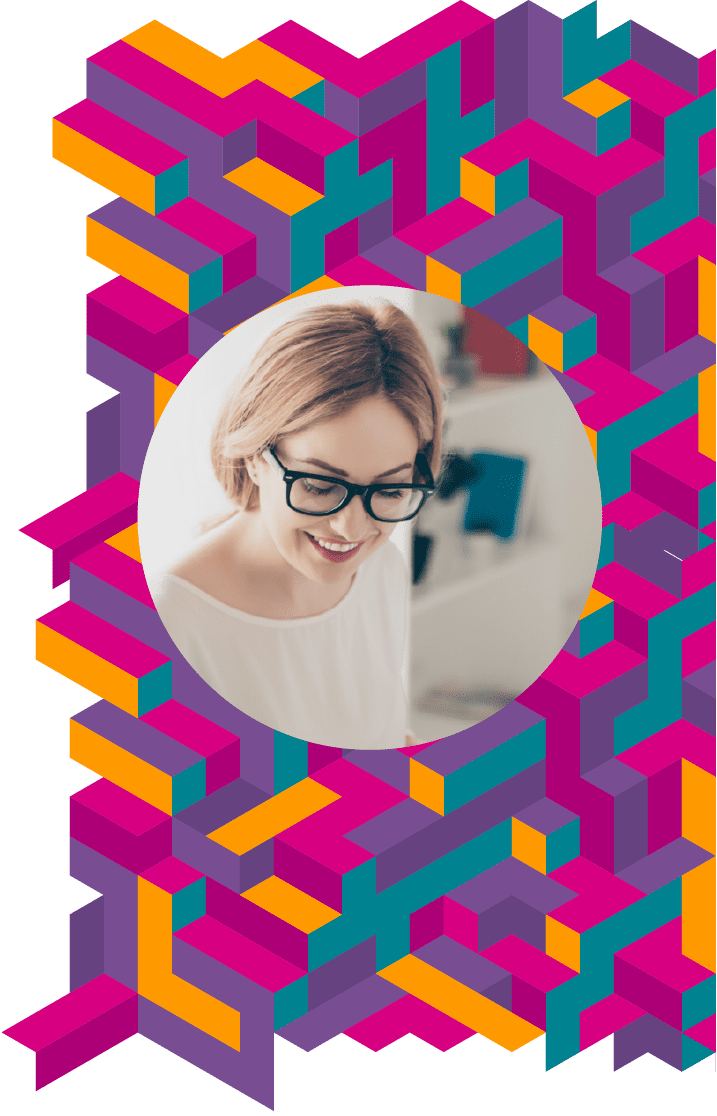 Accountancy & Finance Call Answering Service
Whether you work in financial security, accountancy or even provide emergency assistance for those with banking issues, customer service is vital. Whatever your role, providing a fantastic customer experience can take your business to new levels – it provides new business opportunities, more leads and a great reputation too! However, providing this experience might feel easier said than done, especially when there's always so much to do and you're under exceptional pressure to get things done. That's where alldayPA are on hand to help!

With a range of packages that can be tailored to your business needs, we can help you to achieve a fantastic reputation thanks to your customer support and services. Our team will integrate seamlessly into your existing practices and procedures to provide your consumers with amazing support whenever they need it. Our packages cover all aspects of customer interactions including inbound calls, live chat services, emails and social media enquiries, as well as additional services such as diary management, CRM integration and so much more!

If you think your financial company would benefit from our wide range of cost-effective services, then we'd love to hear from you and get the ball rolling! Our dedicated team are also happy to answer any questions you may have about our packages before you take the leap – just give us a call on 0345 056 8888 to find out how we can help your business. We can't wait to hear from you but, for now, let's take a look at what it means to offer a fabulous customer experience in the financial sector and how our team can assist you!
How customer needs and expectations have changed within the finance & accountancy sector over time
Gone are the days of nipping into your local bank branch whenever you had an issue or an enquiry. Many of these branches have now disappeared from our high streets, with financial firms embracing a digital way of managing their interactions. It's now super simple to do your banking from home – with mobile banking, you can transfer money and check your bank balance from anywhere. You can even set up direct debits, calculate your credit score and apply for loans online too!
The same goes for accountancy businesses too or any other business within the financial sector for that matter. Many now rely on platforms such as online portals via their websites to provide customer service and support. This is partly because consumer habits have changed due to the digital world, but also because embracing the digital world often creates an easier way of working for financial firms. They no longer require as much office space, which can help to save money, and some may argue that dealing with enquiries online can be a much more organised way of working. With all this in mind, how has it changed the expectations of customers?
Detailed information that's easily accessible
If customers are taking care of their financial matters online, they expect to have detailed information at their disposal, to help them make well-informed decisions. For example, if a person wishes to apply for a loan, then they'd expect to have all the necessary information right infront of them, that's easily accessible, before they go ahead and complete the application. This also means providing transparent and reliable information – when it comes to their finances, customers certainly don't want any nasty surprises or hidden fees!
A personalised service still, despite the digitisation of customer service
Whilst we're living in an age where everything is online, that doesn't mean that a personalised service should be neglected. Whilst it's tempting for many businesses to invest in bots or interactive voice response systems (IVRs) to cut corners and save time, this can drive people away. Ultimately, consumers still want their issues and enquiries to be dealt with by a real person.
Financial matters are an important issue and therefore customers want to speak to somebody that truly understands the importance of the matter and how it can affect their personal life or their business. Using bots and IVRs won't provide this level of personalisation.
There is nothing more frustrating than feeling stressed about an issue you have, but there's a bot standing between you and a real-life human at the other end of the phone or live chat. Maybe it's time to cut out the middleman (or the bot, in this case) and give your customer base what they truly want from the get-go – human interaction!
A positive user experience online
Making the move online doesn't necessarily mean it's easy for people to use online services. Poorly designed websites and portals that are hard to access can cause a myriad of problems, all of which then leave the customer frustrated and in need of further assistance and support. Not only will providing a great online experience leave them satisfied, but it can also lighten your workload too by cutting out customer interactions that have been triggered by issues with your online platforms.
Providing a positive user experience (UX) is crucial for fabulous customer service! That means having sites and apps that are easy to navigate, have fast loading times, provide information that's easy to find, and facilitate simple methods of communication. If a customer has an issue, they want to be able to get in touch as quickly and as easily as possible – don't make it difficult for them!
Up-to-date information about their customer journey
With a digitised way of working in the financial sector, this often means that different advisors and departments will be dealing with a customer's issue or enquiry throughout their journey. As such, customers expect consistent data management – this is easy to implement with a CRM.
Whether in a branch or online, consumers want their information to be up-to-date so advisors can provide a suitable solution efficiently and effectively. With good data management this means that no matter who looks at the customer's information or case, they will already know what part of the journey they are on. This keeps things moving along smoothly and helps advisors to provide a solution quickly.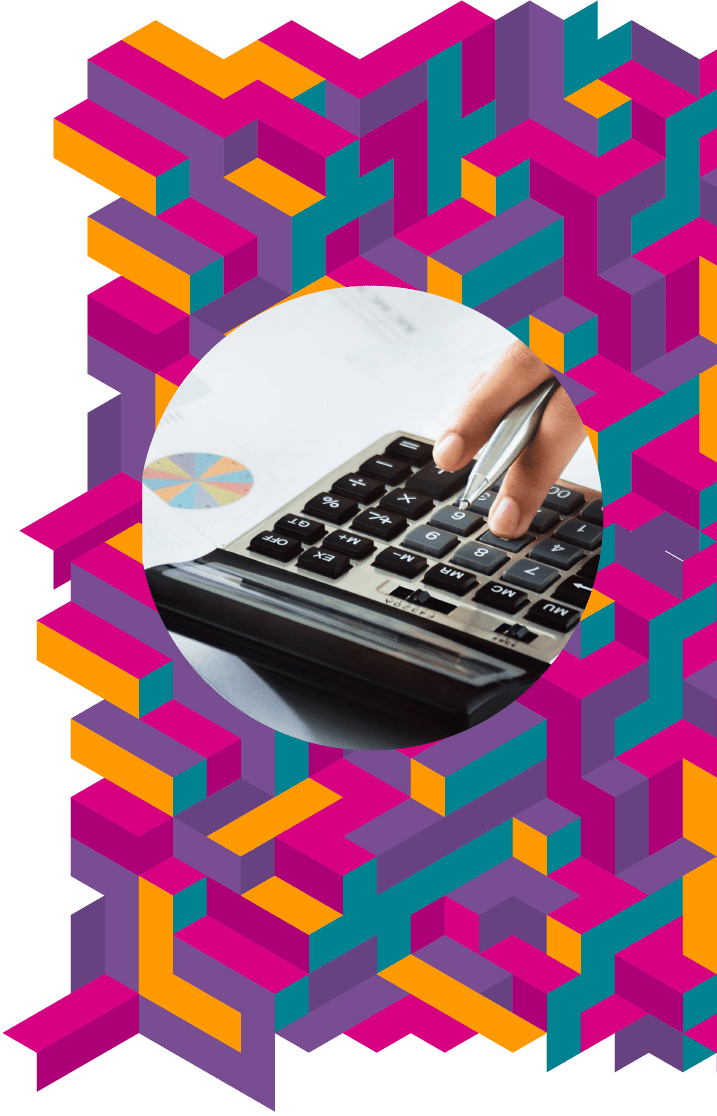 How to meet customer expectations in the financial sector
Now that we know what customers expect from financial businesses, it's important to know how to meet these expectations. By doing so, you can increase your leads, opportunities and improve your reputation for fabulous customer service! Whatever services you offer as a company in the financial sector, here are a few simple business tips to follow, to help you meet those expectations…

Invest in your team
First and foremost, it all starts with who represents your brand. You need to ensure that you hire the right people for the job – they need to be passionate about customer service. You should also invest in any relevant training or qualifications for your team, to help them provide the best service possible. As well as this, it's important to invest in the right tools, such as a CRM or the services here at alldayPA, to help your business fulfil customer expectations.

Be quick to respond and offer solutions
For many people, their financial situation is important to them, and so whenever they have an issue or an enquiry about their finances they expect the matter to be dealt with promptly. Providing a quick response is key when looking to meet expectations. This might mean answering the phone within three rings or being on hand to deal with emails, social media enquiries and live chat messages as soon as they come through. Then, once the customer knows they have your full attention, you can work on finding an appropriate solution for them.

Build trust
Because people take their financial circumstances very seriously, they want to work with a firm that they can trust. That means you have to work hard to build trust between your business and your customers by demonstrating your expertise and providing reliable information, whilst showing that you've put their best interests first!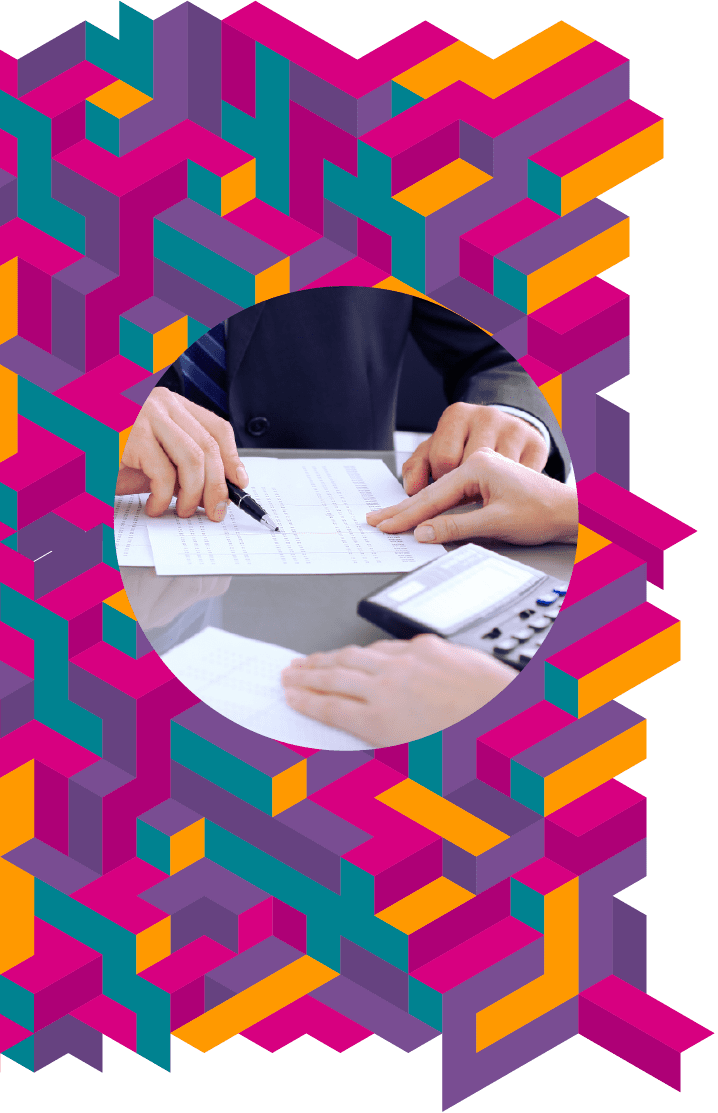 Ensure that the customer experience and UX is nothing short of amazing!
As we've discussed, with many businesses taking their services online it's important to invest in technologies that facilitate a great customer experience for your consumers. This means ensuring that people can easily contact someone online whenever they need a helping hand, and that they can easily find and access all the information they want regarding your offerings. User experience can make or break your business – if potential customers feel like it's too hard to navigate your platforms, then they will take their custom elsewhere!

Provide a personal experience
As we've spoken about before, providing a personalised experience is crucial. Each customer will have a different issue that they need to address and therefore the service you provide should be tailored to them and their enquiry. A great start is to be empathetic and helpful – ensure that you take a proactive approach to find a solution.

Gather feedback and act on it!
You should always look for ways to improve your customer experience and any processes or procedures you have in place for dealing with customer issues. That means gathering feedback from consumers that have interacted with your business, as well as your teams that provide customer support. It's one thing to gather feedback and appear keen to make changes, but you do have to act on this feedback too!
Why should you outsource your customer interactions?
You might be a little sceptical about outsourcing your interactions – for some, it feels rather counterintuitive. However, when you use a reliable team just like ours, the benefits are endless! Here are just some of the ways that outsourcing your customer interactions can bring benefits to you, your business and your staff.
Never miss a lead
Missing calls or ignoring emails, live chats and social media messages means that you can potentially miss out on business leads and, as a result, business revenue. Missing out on just a few interactions might not feel like a big deal, but it can have an impact on your business success. With flexible solutions delivered by an expert team here at alldayPA, you can ensure that you never miss a lead again, even outside of business hours thanks to our 24/7 service 365 days a year!
Have more free time
The time that you and your team spend dealing with customer interactions certainly adds up! This is especially true for those occasions when you answer an inbound call and it's a cold caller or a non-business related matter – it all adds up and that time can be better spent elsewhere! By letting us handle your interactions, you'll have more free time to spend on the things that matter. This might be training and courses to further your skills, important business meetings or dealing with existing customer enquiries that require a solution. With our service, you can ensure that your time is spent wherever needed, without the worry that your customer enquiries are left unanswered.
Maintain a work-life balance
If you're a solo entrepreneur, such as an accountant, then you might find that dealing with customer interactions hinders your work-life balance. If you receive customer calls or messages outside of work hours when you're at home, you're probably tempted to answer them. It doesn't have to be that way though! By letting us take care of enquiries around the clock, you can still enjoy a work-life balance. Knowing that we've got everything covered will leave you to rest assured that you can relax, without worrying about missed leads.
Save money without the need to hire an in-house team
If you hired an in-house team or even just an in-house receptionist to handle your interactions 24/7 365 days a year, this would come at a hefty cost – there's a salary to pay as well as any necessary sick pay, training and quality checking measures too. Working with us is a cost-effective solution – you have the benefits of hiring a friendly receptionist that will handle your interactions with complete professionalism, without the expensive price tag!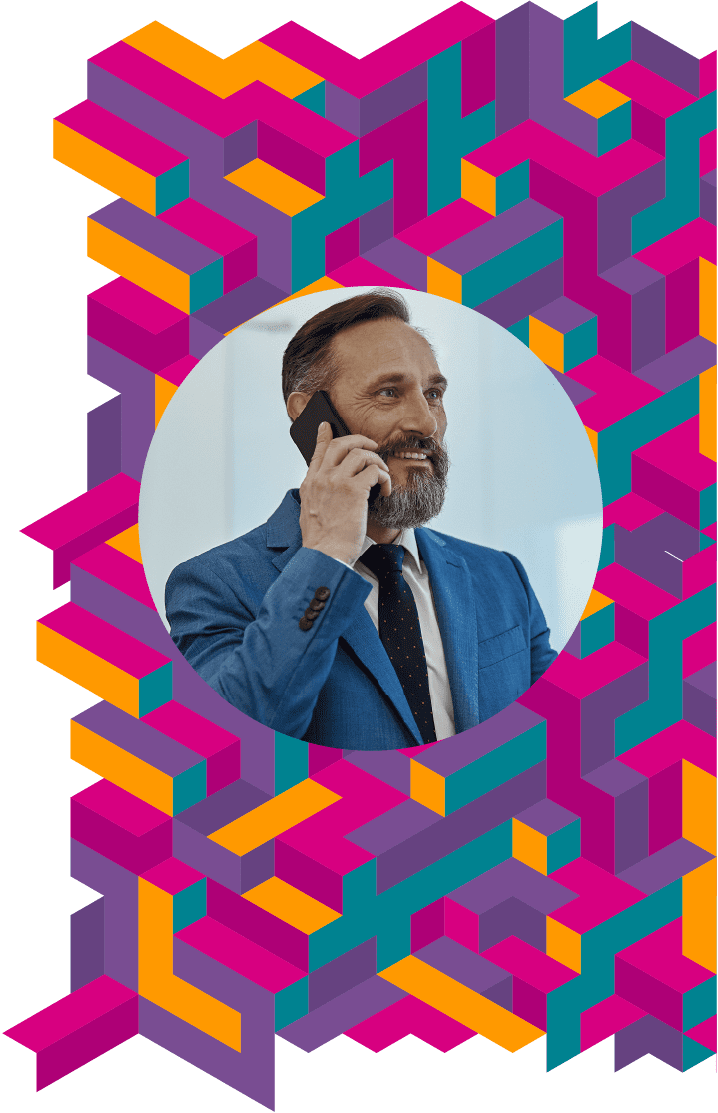 How alldayPA can help you to go above and beyond for your customers
Now that you know how customer expectations have changed within the financial sector, how to fulfil them and what the benefits of outsourcing your interactions are, it's time to take a look at how we can help! We have several packages on offer with flexible payment options, so you can scale the services you receive to meet your business needs if they change over time. Here are our packages and what to expect from them…

Telephone Answering Service
Our call handling service is a great option for businesses that don't have the time or the staff to keep up with their incoming calls. Our UK based team will handle every single telephone call professionally, to provide a great impression to both existing consumers and potential customers. Our PAs will take all the key caller details, including their name, number and message, and you'll also benefit from a call forwarding service – if you're available to take the call, we can pass it directly to you.
We've invested heavily in our call handling technology to ensure that we provide a fabulous experience! We've invested £15m into this technology, spread across four different contact centres to ensure business continuity in the event of a power outage. These centres are all UK based – we never outsource our work abroad. Our
team has a fantastic skillset and are always on hand to help customers with questions or issues.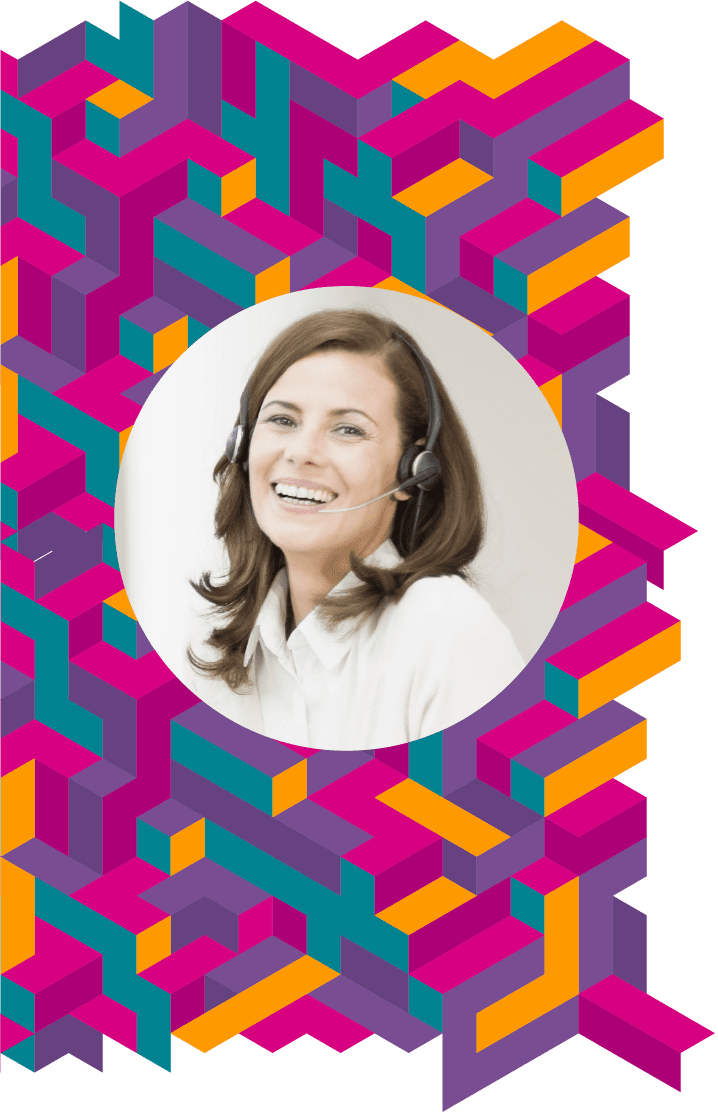 Virtual Receptionist
Contrary to popular belief, not all 'virtual receptionists' or 'virtual assistants' are robots, despite the misleading name. Here at alldayPA, our receptionists are just like another member of your team – they're passionate about helping your business to thrive as if they were direct employees. With this package, you can enjoy the benefits of our telephone answering service, as well as so much more!

This includes diary management, a remote switchboard, call triaging services and SMS and email notifications sent straight to you, so you can stay in the loop about the enquiries we've handled! Ultimately, your PA will be on hand to ensure that you're organised and that your consumers always have someone to talk to, whenever they need assistance.

Outsourced Call Centre
This package is our biggest! Businesses with the Outsourced Call Centre package reap the benefits of the services that are included in the Telephone Answering and Virtual Receptionist package, as well as even more perks! You'll have access to bespoke CRM integration, live chat management, white labelled customer services and social media enquiry and email monitoring.

With these services, we'll ensure that you have satisfied clients that are happy with the service they've received, every single time! Our most comprehensive package provides the same benefits of having a customer service team, but without the cost of hiring one – you'll save on the salary and training costs that come with hiring a team, as all our PAs have the skills that are needed to support your business!
Ready to take your accountancy or finance business to new heights? Get in touch with alldayPA today!
Having a dedicated team there to deal with your customer interactions and support your business growth can certainly pay off dividends! By entrusting our personal assistants with your calls, live chats, emails and social media enquiries, you can free up time to deal with the things that are important to you with peace of mind that you'll never miss a lead again! Not only that, but your customers will always reach someone at the other end, whenever they need some support or have an enquiry.
We're committed to helping your business to thrive in the financial sector! We've got decades of experience under our belt, so we know exactly what makes great customer service and how this can affect the growth of a business. We're always keen to share this knowledge with the businesses that we work with. So, when you choose alldayPA to handle your interactions, you know that you can maintain, or even improve, your customer service reputation! Whether you're an international financial institution or a small local accountancy firm, we'd love to hear from you! Regardless of your business model or your services, we're passionate about helping you to grow. To find out more about our offerings, get in touch by phoning 0345 056 8888 on weekdays between 9am and 6pm. We can't wait for you to start your journey!