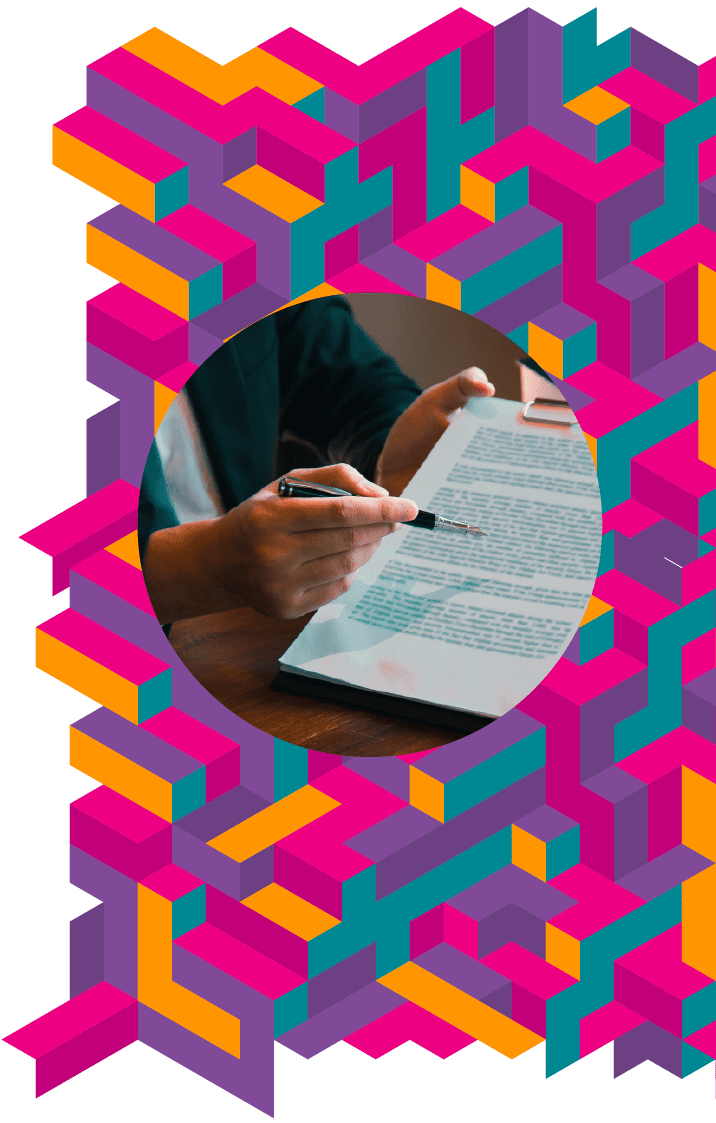 Legal Telephone Answering Services
If you run a legal firm, you'll know all too well just how challenging and stressful it can be to manage all of your client interactions and the cases you're handling. However, it's important to make sure that your customer service and your client satisfaction doesn't take a hit! Impressing your clients through the service you provide can catapult your business to new heights. Better still, we can be on hand to help you in making it happen!

At alldayPA, we help businesses in a range of sectors – including the property sector, accountancy, marketing and, of course, the legal sector – to manage their customer interactions with perfect professionalism every time! With a range of packages to suit a range of needs and budgets, we're on hand to take care of your incoming calls, emails, webchats and even social media enquiries! All our services are designed to provide excellent customer service every single time!

If this sounds like something your legal firm would benefit from, then we'd love to discuss our services with you! You can contact our dedicated team on 0345 056 8888 to find out more but, for now, let's explore what customer service in the legal sector entails…
Provide great customer service with a legal answering service
Keeping your clients in the loop
When you're dealing with a client's case, chances are it's one of the most important things going on in their life at that time – take a divorce as a perfect example. When clients come to you, they're trusting you with a matter that's extremely important to them, so it's only right that they'll want to receive regular updates about what's going on. Even if nothing significant has happened and perhaps you're waiting for something to happen, it's still important to keep your clients informed.
Your updates don't have to be too detailed – clients don't necessarily want to know the ins and outs of the law. Instead, they're more interested in the implications and what it means to them. As such, explaining any implications to them and the choices that they have going forward, whilst advising them on the best course of action, is likely to go a long way in easing your client's mind.
As well as this, it's important to be responsive and attentive to clients – they'll expect a prompt response whenever they call or email you. A great way to improve your communication here is by implementing internal systems, with technology, so that you can share information between the team and then everyone can effectively deal with the clients. If you're struggling to keep up with your client interactions, then reach out to us and let us take care of them for you!
Showing that you understand and care
Any good lawyer will know that understanding their client's needs is an important part of their role. However, what can set great lawyers apart is how they use this information and put it into practice. When a client comes to you for legal support, avoid bombarding them with information about your range of services at the first opportunity. Instead, listen to them, get to know their circumstances and learn about their needs.
Though, after years in the legal industry, it's likely that clients' stories will feel like they are repeating – you'll have probably dealt with similar situations from clients of years past – it's important to remain patient and to let your clients tell their stories. This will make them feel understood and heard, which then shows them that you care about helping them and achieving results for them. As for loyal clients that use your services regularly, not only do you need to listen to them, but you also need to anticipate their future needs too.
Taking time to understand their priorities and expectations
Whilst you might think about the legal advice that you give to your clients as a priority, clients usually take this advice for granted and trust exactly what you say. What they're most concerned about though is the result that you're working towards for them. To find out exactly what your client considers to be a good result, you need to get to know their priorities and their expectations. Once you know what the client expects, it's important to manage these expectations from the outset – be realistic about what they can expect going forward and certainly don't overpromise.
When it comes to communicating with the client and delivering the service, always keep these priorities and expectations in mind, so you can tailor your service and communication accordingly. Remember – clients want their issues to be dealt with promptly, that's usually always one of their main expectations. Legally, being prompt doesn't necessarily always matter, but it does matter to your clients and their emotions.
Prioritising service, just as much as knowledge
Of course, your expertise is vital when it comes to providing legal advice and support for your clients – it can literally make or break the results for them. Yet now, perhaps just as important as knowledge is service – clients want to feel understood and they want their needs to be put first. That means keeping on top of communications, tailoring your service accordingly, and even just doing the little things that go a long way, such as listening carefully.
Clients don't just want your knowledge – they can probably find that through other resources, such as websites and forums. What they really want is for you to use this knowledge as a foundation – build your service on this, tailor it accordingly and deploy it wholeheartedly into the outcome you're trying to achieve!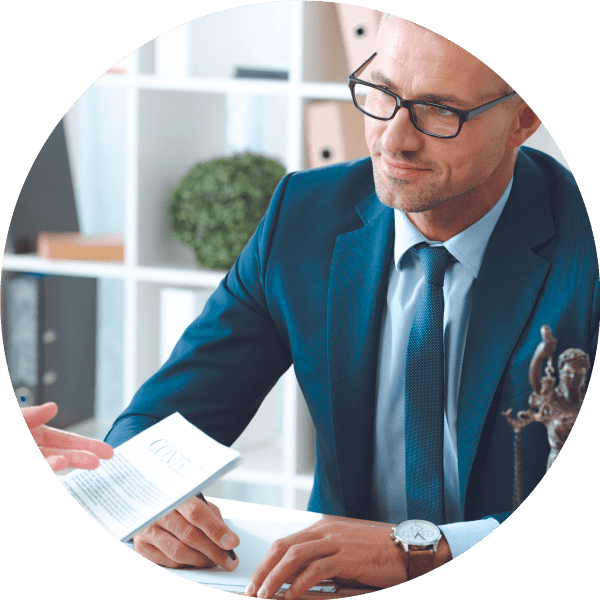 Why does customer satisfaction matter in the legal sector?
If you run a legal firm, it's easy to fall into the trap of being motivated by just results. Of course, clients do care about the results that you deliver, but providing an amazing customer experience and ensuring client satisfaction goes far beyond that. Put simply, by putting things in place to ensure a great client experience, this truly shows that you care about your clients and their circumstances. Given that, as a legal firm, you'll often deal with sensitive matters that are important to your clients, this approach is vital.

So, now that we've looked at how to deliver great customer service, you may be asking yourself: why exactly does customer satisfaction matter in the legal sector? Or, you may know that it matters, but you just can't put your finger on why. Let's take a look at the benefits of client satisfaction for your business…

It makes your fees more acceptable
Using a good legal firm usually comes at a cost, and this is one of the biggest concerns for people when they start to look for legal services. If people are about to part with hundreds or thousands of pounds to use your services and reap the benefits of your expertise, they want to know that you're worth every penny.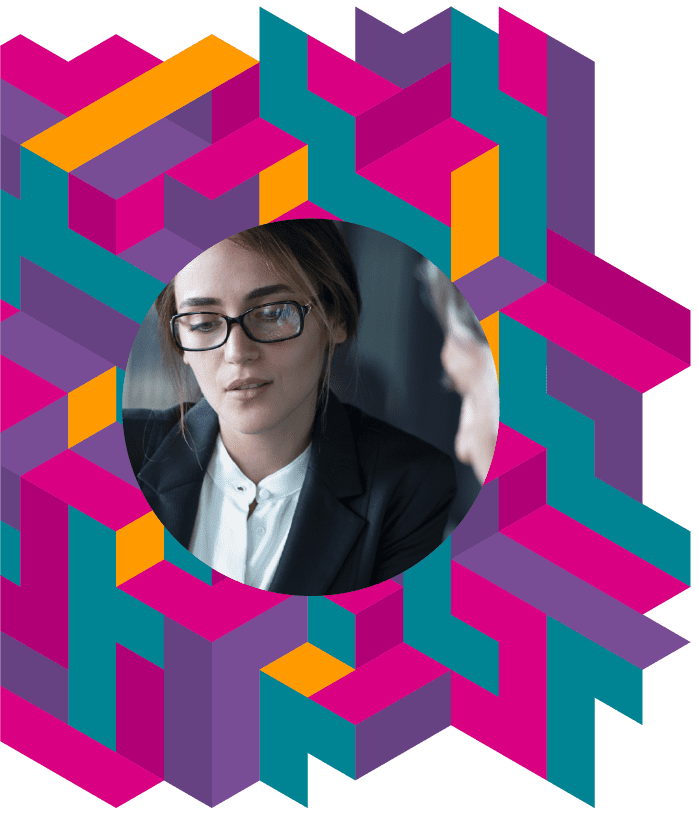 Whilst you might deliver great results at the end of the process, you still need to provide a great customer experience throughout. If you don't, your clients are likely to be frustrated about the amount of money they're paying for your services. On the other hand, if you provide a fabulous service and you're on hand to fight their legal battle – with the help of your expertise – then they're more likely to accept your fees and feel as though they have got value for their money. In turn, providing a great experience can prevent your firm from losing money due to customer service issues.

Build a strong reputation
If you're looking to grow your business, then you need to ensure that you build a solid reputation. In other words, you need to satisfy your clients so that they recommend you to others and even leave positive reviews about their experience with you. Whilst it's inevitable that some people will recommend you solely based on the outcome of their case and how well you fought their legal battle, many will still recommend your services based on how well they were treated.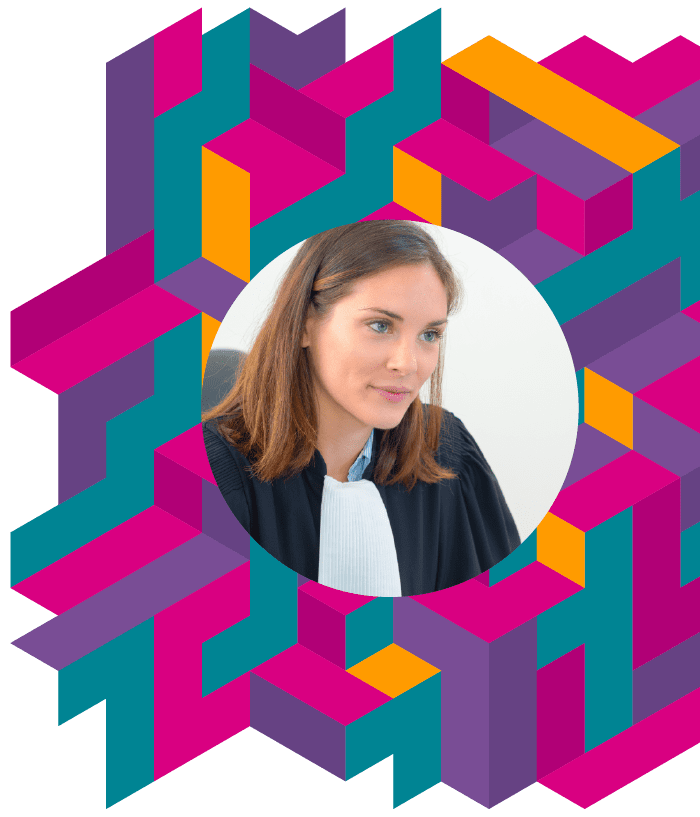 You could win a case for somebody, but if you failed to treat them with respect, then chances are they aren't going to recommend you. Yet if you make your clients feel respected and heard, then you're much more likely to impress them, prompting them to recommend you to others or even go out of their way to leave a positive review. On the other hand, if you deliver a bad service and your clients decide to leave negative reviews or warn people against using your firm, then your reputation will suffer extremely quickly!

Gain loyal clients
Legal firms are always in demand, and some people need to use a legal firm more regularly than others – for example, if they are a business owner or are involved with property in some way. If your clients are satisfied with the service that you provide, then it's likely that they'll use you again next time they have a legal issue. However, the legal sector is competitive – if you make a bad impression, your client will just move on to another firm the next time they need one. Yet, by providing an amazing experience, you can gain a good loyal client base and repeat business.

Create a positive work environment for your team
There's no denying that the legal sector can be challenging and stressful at times – in an industry where your results define your success, it's understandable that you can often feel under pressure. Ensuring your clients are satisfied can be extremely rewarding and can serve as a reminder of why you're in this sector. Similarly, when clients provide positive feedback, this can certainly boost morale. All of this plays a part in creating a positive work environment, as does working towards the common goal of client satisfaction!
How well do you handle your client interactions?
There are many reasons as to why businesses use our services, but it ultimately all comes down to how they handle their client interactions. For example, some companies use our service because they're missing too many customer calls and therefore too many leads, whereas others want to use our service so that their customers have access to support around the clock. Others are on a tight budget and can't hire an in-house receptionist or team, and others have busy or noisy environments that aren't suitable for taking client calls. Whatever their reason, we can help them, and their business, by handling their client interactions.
So, how well do you handle your client interactions? Here are just a couple of things to consider…
Do you have enough time to deal with every enquiry?
Running a legal firm is much like a balancing act – there's a lot to take care of, and it can often feel like you're battling to stay afloat. Not only do you have to deal with client interactions – which can take up a surprising amount of time – but there's also lots of paperwork, meetings and planning involved, as well as the occasional trip to court depending on your role.
In the midst of it all, you may find that your client interactions go unanswered because you can't keep up with them. However, letting these interactions slip under the radar can affect your business and it can also have an impact on the number of new business leads you take advantage of!
Do you have so much to do that you get distracted and don't give customers your undivided attention?
You might find that when you do have the time to interact with your clients, you can't give them your undivided attention because you're still chipping away at your to-do list whilst you're communicating with them. Because you aren't face-to-face, you might think that the client won't notice, but it's surprisingly easy to pick up on when you haven't got someone's full attention!
When interacting with a client, you should give them your full attention at all times. You should also be well prepared for your communication with them, with any necessary information to hand should you need it. When you outsource your interactions to us, you can have the peace of mind that your clients will have our undivided attention. Then, that gives you more time to direct your attention to other important matters!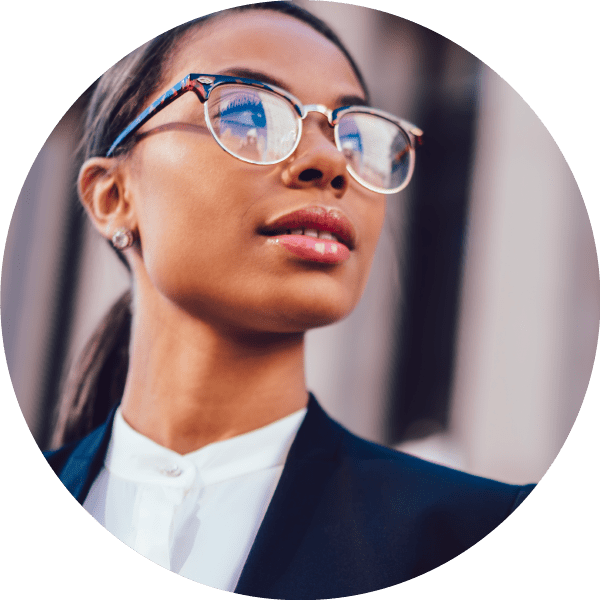 How alldayPA's services can help you
Whatever your business is within the legal sector, chances are you have a lot of customer interactions to deal with on a daily basis. With our range of services, you can ensure that your interactions are always managed to the highest standard. As an on-demand customer services company, our team can support you by handling calls, monitoring your social media enquiries and dealing with any email or web chat messages you receive. We do this on a pay as you go model, meaning that you can scale our services to your business needs. Take a look at the packages we offer to help businesses in the legal sector, just like yours…

As part of our Telephone Answering package…

Call handling & message taking
As a business in the legal sector, you'll likely be in high demand around the clock. As such, you probably receive regular calls from current and prospective clients that require legal assistance. It might feel difficult to keep on top of these calls, especially if you lack the staff to manage them all. Luckily, that's where we're on hand to help! With our telephone answering service, your clients will get through to someone on the other end of the call, no matter what time it is!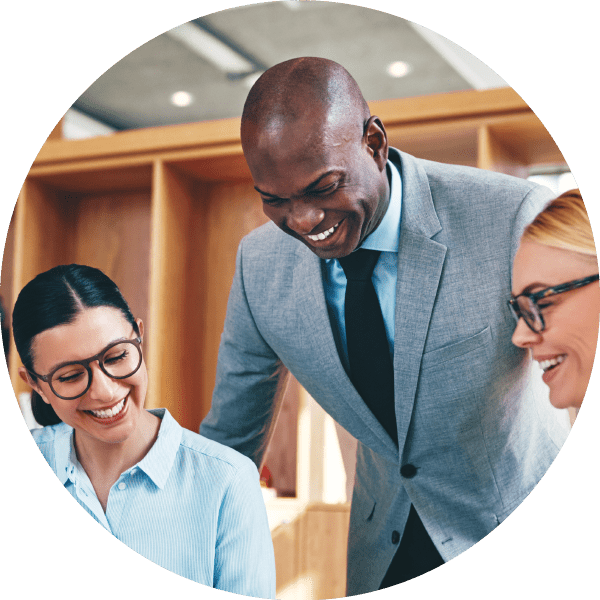 When dealing with calls, our PAs will always take those important caller details so you know who's rang and exactly what they need. We'll ensure that we take a name, a number and a message so you can call them back and get prepped in the meantime. Once we've taken this information, we'll send it over to you by text or email.

As part of our Virtual Receptionist package…
In this package, you can enjoy the features of our Telephone Answering Service and so much more, including…

Diary management
As a legal professional, it's likely that your diary is full of appointments and meetings. With the help of our PAs, you can keep on top of your schedule whether that's with appointment reminders or arranged meetings. In the legal sector, organisation is key – our receptionists can assist you with keeping on top of things.

Call triaging
In the legal sector, many customer interactions have a greater sense of urgency than others. With our call triaging service, you can help your clients based on the urgency and the nature of their call. Better still, our call triaging service can be tailored exactly to your business needs, so we seamlessly integrate with your existing processes.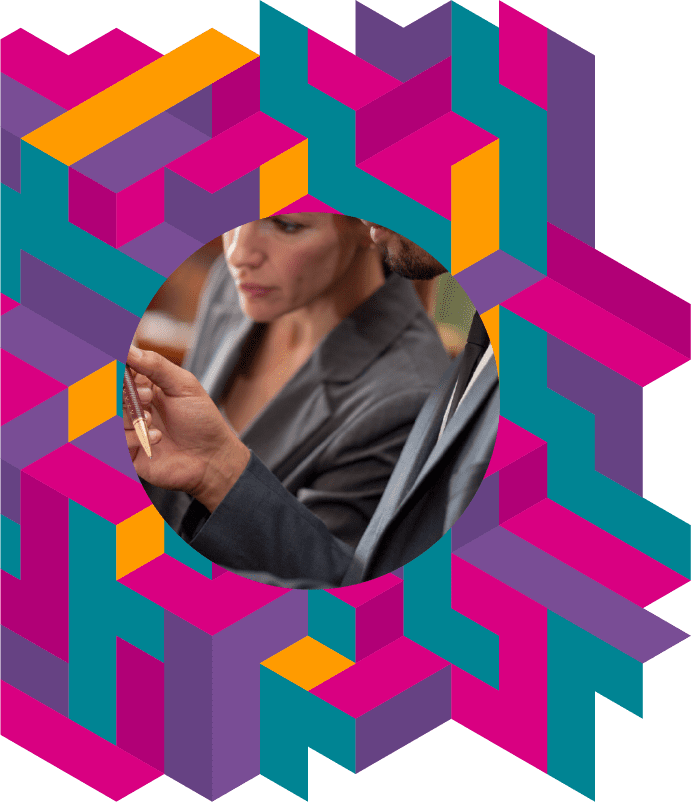 Remote switchboard
If you're free when a client rings, we can put them through to you right away, or to another colleague that can deal with their enquiry, with our remote switchboard. Many legal firms have different departments and teams with different specialist areas, so we'll ensure that the call always goes to the right person.

As part of our Outsourced Call Centre package…
You can enjoy all of the above and more, such as…

Management of your emails, live chats and social media enquiries
Whilst we do offer a call handling service, we are so much more than that. We recognise that businesses now use emails, web chat and social media to communicate with their clients, so we can monitor and manage these forms of communications for you too. We'll ensure that all your customer queries are dealt with, with absolute professionalism!

CRM integration
If you use customer relationship management software (CRM), we can connect this to our systems! This integration might include your phone systems, social media channels or emails – whatever it is, we'll connect it seamlessly to make sure that we fit in perfectly!
What to expect with our help…
Amazing technology
Of course, our people are at the heart of the service that we deliver, but that wouldn't be possible without the use of technology. At alldayPA, we understand that technology can make or break a business – with unreliable systems, your productivity and customer satisfaction are likely to slip, yet with innovative tech, you can completely transform your business and your customer experience. That's why we've invested £15m into the best call handling technology out there. Better still, it's spread across four different contact centres to ensure business continuity in the event of a power outage.
Fabulous customer service
We think about the customer service we deliver in two parts – there's the customer service that we deliver to you, our client, and the customer service we provide to your customers/clients through our range of services.
Regarding our own clients, we're on hand to offer support whenever you need it and you can easily access all your important information via our Virtual Office App. As for your customers, our PAs are highly skilled when it comes to customer service. As such, you can have peace of mind that your customer base is treated with professionalism at all times!
A 24/7/365 service
A lot of customer service companies charge additional fees for a 24/7/365 service, but here at alldayPA, we offer this as a part of all our packages with no hidden fees! We believe that your customers deserve to reach someone in their time of need, no matter what time it is and even if it's outside of your official business hours. So, when you work with us, that's exactly what we offer – an around-the-clock service so that your customers can always get in touch with your company!
Need some extra support to help your legal firm excel? We're on hand to help – get in touch with alldayPA today!
When you've got a team, just like ours, that are there to support you when you need it most, the benefits are endless. Not only does it give you more free time to focus on your business development, which means you'll never have to worry about missing a lead, there are also so many benefits for your customers too. Perhaps most importantly, they'll always be able to reach someone whenever they need advice and support, thanks to our 24-hour customer support. As well as that, you can rest assured that your clients will always receive a great customer service experience!
Whether we're dealing with interactions from new customers or your existing client base, our PAs will make sure that they're left feeling impressed with the service that they've received. This means that new clients get a fantastic first impression, whilst existing clients are likely to remain loyal and recommend your services to others.
We know that keeping on top of your client interactions, as well as all of the other responsibilities you have, can be a challenge at times, but it certainly doesn't have to be that way! If you're ready to free up some time to focus on the things that matter to you, then our team would love to hear from you. You can get in touch by calling 0345 056 8888 to find out more!
Contact the team…
If you're ready to take the next step, call us now on 0345 056 8888 or complete the form below to get started.