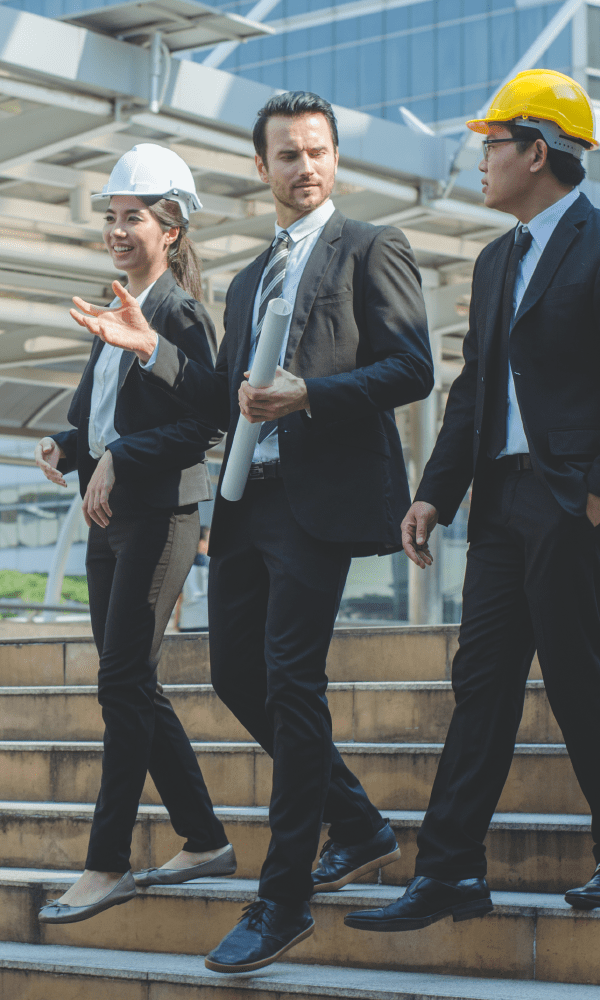 How Can alldayPA Help Businesses In The Property Sector?
Whether you're an estate agent, a letting agent, a property management company or any other type of business within the property sector, there's no denying just how important customer service is. We'd even go as far as to say that it can literally make or break your business. Deliver a fabulous service every time and you'll be known as the go-to property firm, but let your standards slip and you'll soon earn yourself a bad reputation as a business to avoid at all costs!

Here at alldayPA, we offer a range of cost-effective services to help property companies just like yours. We can take care of your customer calls, live chats, emails, social media enquiries and even appointment booking, giving you more time to deal with the things that truly matter to you! Whether that's important business meetings, training, property viewings or anything else you need to devote your time to, we're on hand to ensure you have that time. All our services are designed to help you provide an amazing customer experience, so you can uphold that fabulous reputation of yours, or even improve it!

Sounds like something your business would benefit from? We'd love to hear from you! Our dedicated team are contactable via 0345 056 8888 to answer any questions you may have and to tell you more about our fantastic range of services. For now, let's take a look at why effective customer service is so important in the property industry and how alldayPA are on hand to help you!
What is good customer service in the property industry and why does it matter?
Providing fabulous customer service matters to your business and your customers. Properties are one of the most valuable assets a person can have and buying, selling, renting or letting a property is an important milestone. With that in mind, customers want their experience to be enjoyable. Because properties are such a significant investment and a person's most valuable asset, people want to be working with a property company that's knowledgeable, trustworthy and, above all, that provides an amazing customer experience!
So, why does this matter for your business? Well, fail to deliver and you'll earn yourself a pretty poor reputation! Reputations can seriously affect the lifespan of a business – it's important to keep impressing your customers so that you draw in more new business and keep on growing!
Sounds like something your business would benefit from.
It's that easy…
How to provide good customer service in the property sector
Respond quickly
As we've mentioned, properties are valuable assets that really do matter to customers – if your customer, or a potential customer, has an enquiry, they'll want a quick response. This is particularly true for tenants that may have issues in their property that requires urgent attention. If they feel unsafe, they'll expect a prompt response and an effective solution. It might be useful to deal with calls based on their nature and urgency using call triaging – this is something we offer as part of our Virtual Receptionist package!
Take the personal approach
Every customer in the property sector will have a different set of circumstances, whether that's varying personal circumstances, family arrangements or different budgets. Customers will appreciate companies that take the time to listen to their needs and their property goals. By finding out exactly what your customer wants, you can tailor your service to them. Taking this personal approach is one of the best ways to provide impressive customer service that leaves your clients happy!
Expand your team with the right people
If you're striving to deliver fabulous customer service every time, then you need to be selective about who joins your team. As the saying goes, one bad apple can spoil the whole bunch – taking on the wrong person can lower team morale, customer loyalty and overall customer service.
When you're looking to recruit a new team member, make sure they have the right skills and attitude – they need to put every customer's best interests first. When training your team, make sure you reinforce the importance of customer service and provide the tools that are needed to deliver it.
Keep your promises
Because properties are such big investments, customers don't expect to be let down by property companies – they expect them to understand the significance of buying, selling, investing or renting property. That's why if you make a promise, you should stick to it. Don't make promises you can't keep as this will only end badly! If you have any doubts – for example, if you're unsure about when the customer can expect to receive something – then always under-promise and over-deliver!
Always aim to expand your knowledge
The property market is always changing, as is the sector as a whole. When customers come to a property company, they expect the team to have fantastic knowledge about the property market. This knowledge can form the foundations of great services, and therefore a fantastic customer experience!
No matter how long you've been in the industry and how much you think you know, it's important to stay up-to-date with the latest developments in the industry, in customer service, and on the market. Then, you can tailor your services accordingly and can keep your customers in the loop at all times!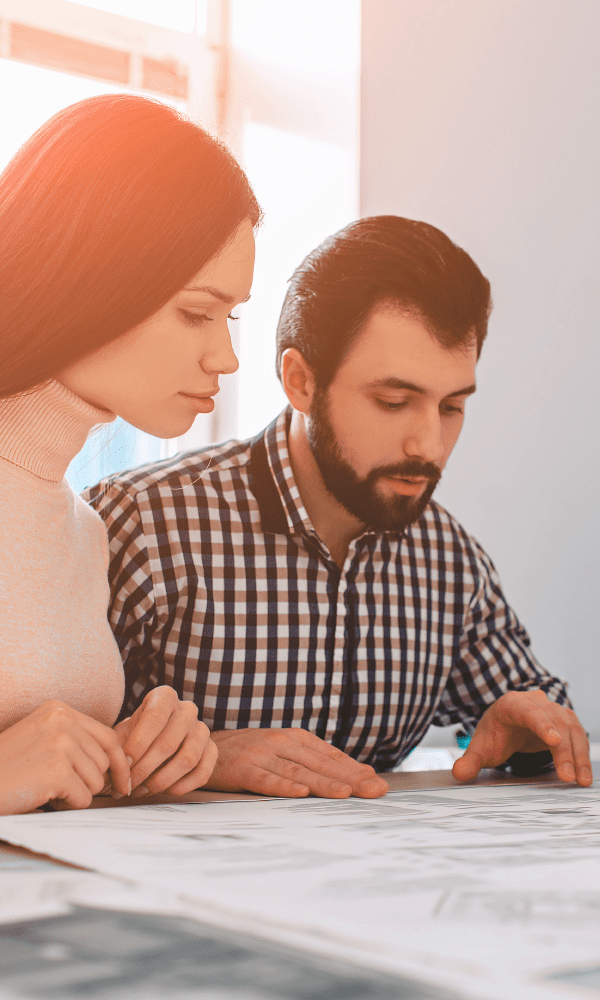 What missed opportunities mean for your property business
Missing a few inbound calls here and there might not seem like a big deal. Slow responses to live chats, social media enquiries and emails might seem inevitable too. After all, with so many things to juggle, how are you supposed to deal with every customer interaction? No matter how many customer calls, emails and messages you receive, you should still deal with each interaction as quickly as possible, especially if the enquiry or issue is urgent. If you don't, then there could be drastic consequences for your business…

Quite simply, missed messages and calls aren't just that – it goes far beyond. They represent missed opportunities, all of which can seriously affect your business. These missed opportunities can also mean missed business. We've spoken before about the effect of missed phone calls, but, quite frankly, the figures are too shocking not to mention again! BT has reported that for every missed call, businesses will lose around £1200, which is a staggering amount.

Inevitably, these figures rise for businesses that don't have 24-hour phone lines, to anywhere between £9,000-£20,000. If you have a property business with standard 9-5 business hours, you could be losing business outside of your operating hours, especially if a customer needs to get in touch regarding an urgent issue with their home. That's why our flexible solutions are a lifeline for so many businesses in the property sector – because we operate 24/7, you can have peace of mind that your customers will always reach someone in their time of need!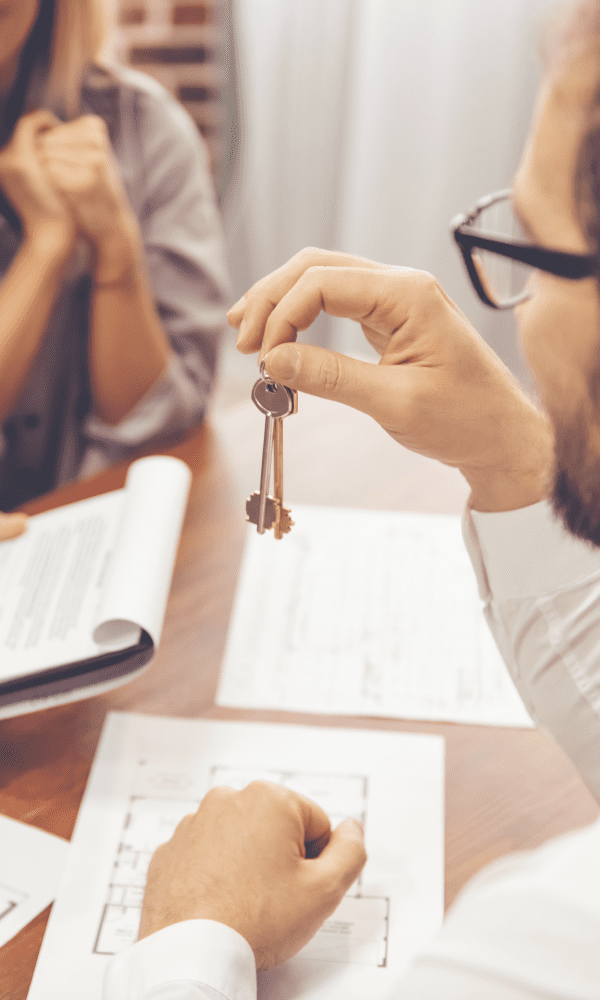 By having your customer interactions covered at all times, you can maximise customer satisfaction and the likelihood of repeat business. If you let your standards slip and leave customers without a response, you're going to be left with a lot of disappointed customers! This then leads to missed opportunities for repeat business, and therefore more income.

As well as this, and perhaps most damaging, customers are likely to leave negative reviews if they're left disappointed and ignored. When potential customers are then looking for a business like yours, such as an estate agency, they're certainly not going to be impressed if you've got loads of negative reviews online – that's a big red flag! After all, properties are an extremely valuable asset, so it's important to work with a reliable company. If these reviews add up, you'll soon have a bad reputation – people will form strong opinions based on what they've seen online and heard through word of mouth.

Ultimately, missed opportunities mean missed business and bad reviews for your property company, which can be detrimental to your business growth. With our bespoke services, you can ensure that you provide a fabulous customer experience every single time! We can take care of phone calls, your live chat service, your emails and your social media enquiries to ensure that your customers always have someone to talk to, whenever they need an answer to their question or a solution to their problem!
How does your property business deal with the balancing act?
Evidently, there are high standards when it comes to customer service in the property sector. Buying, selling, renting and letting a property are important milestones, so your customers expect to have their enquiries dealt with efficiently and effectively. We know that businesses in the property sector are up against a lot – there's an awful lot to balance – but you shouldn't let your standards slide!
It might feel like a real challenge to meet the standards your customers expect. After all, estate agents and letting agents have to balance a lot – there are a lot of plates to spin! There are property viewings, general enquiries to deal with, marketing, tenant issues to solve and even property management services to deliver if that's part of your offering to landlords. Trying to split your time between buyers, vendors, tenants and landlords might seem an impossible task!
Whilst trying to succeed at this juggling act, you might let your customer interactions go unanswered. This might not even be intentional, but it's entirely possible that whilst you were dealing with an issue, another one slipped straight through the net. For instance, if tenants have an urgent issue with their property that requires a repair or maintenance, then they need some support ASAP. Yet if they need to reach you but can't get through to you, then that could cause some serious problems.
Not only could your customer feel unsafe in their home, but they could also feel angry and frustrated that you aren't there to help them in their time of need. This could then lead to further issues for your business including lost customers, negative reviews and then a bad reputation!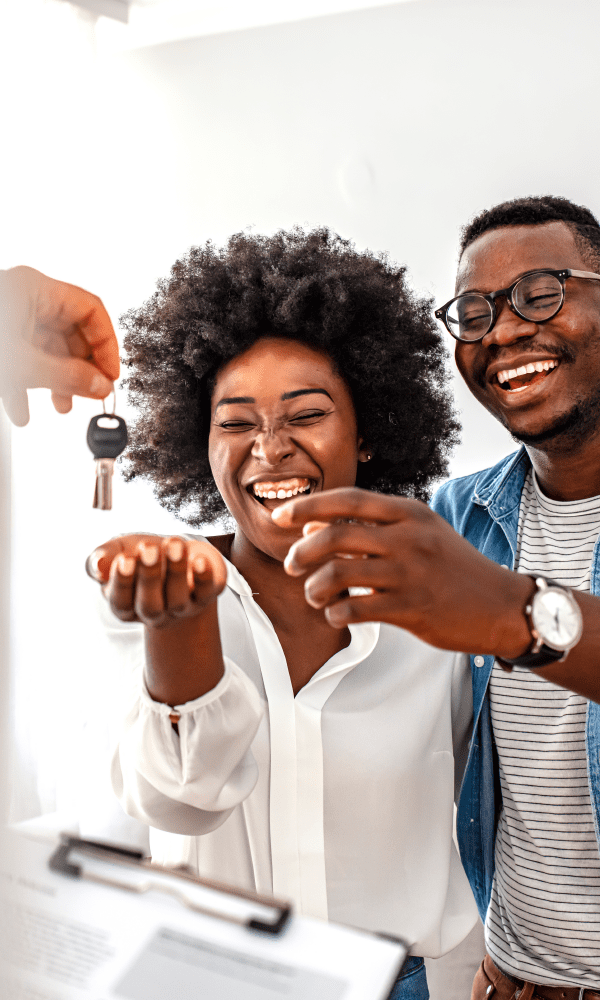 Spinning too many plates at once? Let us take care of some of them for you…
If you and your staff feel swamped with all you have to deal with, then let us take of your customer interactions for you! As an on-demand customer services company, we can provide businesses in the property sector with staff to handle calls, emails, webchat and social media queries on a pay as you go model. We offer a whole range of services to assist businesses – here are just a few of the services that would be useful for companies in the property industry…

As part of our Telephone Answering package…

Call handling
A lot of businesses in the property sector are inundated with calls from existing or potential customers! If you're struggling to keep up with them, we can take care of your calls for you, with absolute professionalism every time. Whenever your customers need a helping hand, one of our friendly PAs will be on the other end of the line to assist them, no matter what time of day!

Message taking
When your callers dial your number, you can rest assured that they'll always reach a human on the other end of the line. When dealing with your calls, our PAs will always take the key caller details including their name, number and message. We can then send this information across to you in real-time, either by email or SMS.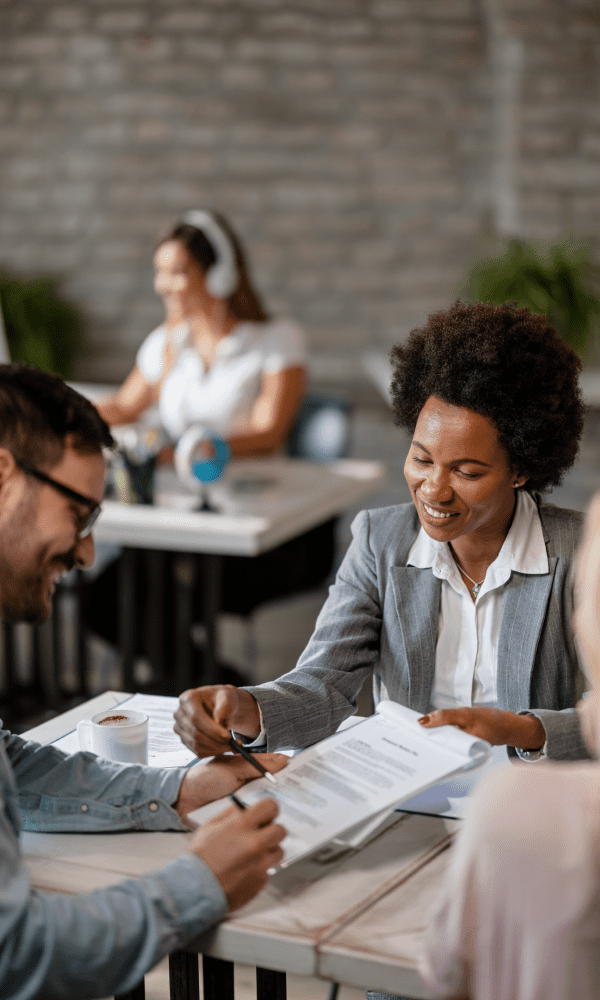 As part of our Virtual Receptionist package…

Remote switchboard
If you're happy to take a call at the time the customer has rung, then we can forward this onto you, or another colleague that's best placed to deal with the enquiry. Many property sector businesses have different departments for estate agents and letting agents, so we'll make sure the call always ends up with the right person!

Call triaging
Your team will receive the most vital calls as a priority. As such, you can help customers based on the nature and the urgency of their call, to ensure that all urgent matters – such as a tenant requiring maintenance – are handled at the earliest opportunity. We'll work with you to ensure that the call triaging process is bespoke to suit your needs.

Diary management
If you work in the property sector, chances are your diary is jam-packed with meetings and appointments, both internally and with potential buyers, sellers, landlords or tenants. With our virtual assistants, your diary can stay organised at all times – we can schedule appointments and even add reminders for you!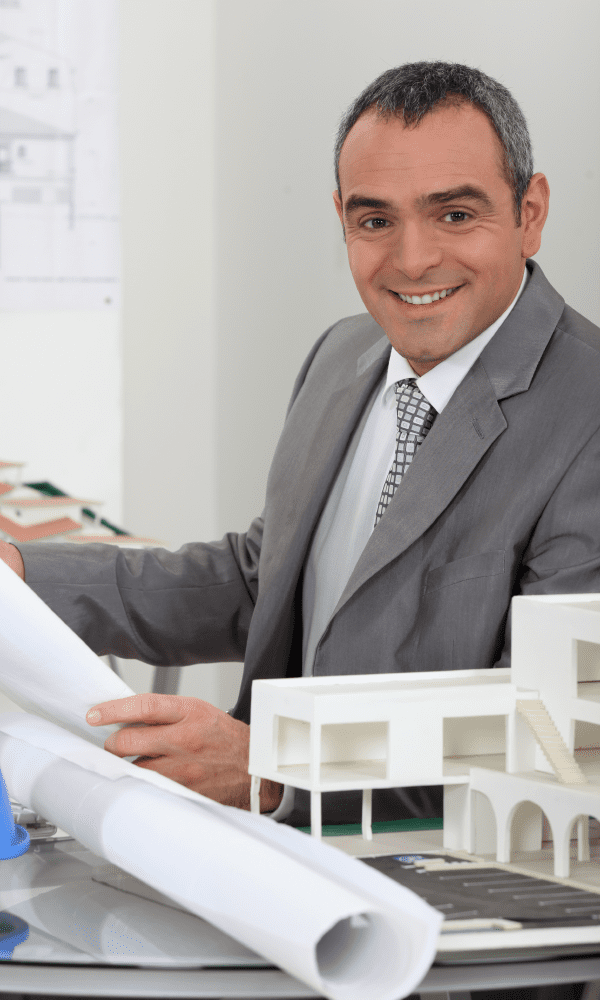 As part of our Outsourced Call Centre package…


CRM Integration
With our Outsourced Call Centre package, we'll connect your customer relationship management software with our systems, so that we fit seamlessly into your business operations. This integration may include email, social media channels, live chats and phone systems. A CRM can also give you a clearer indication of customer journeys, to help inform key business decisions.


Management of your emails, live chats and social media enquiries
At alldayPA, we go far beyond handling calls. As technology has evolved, businesses now also rely on emails, live chats and social media channels for customer enquiries. With this package, we can take care of these interactions for you, regardless of whether they're calls, emails or messages!
What to expect with alldayPA's assistance…
24/7, 365 days a year as standard
All our services are 24/7 for 365 days a year as standard – there's no hidden fees or additional charges for this! That means your customers can reach you out of hours when your staff have finished for the day, and on important holidays when your staff are enjoying a well-deserved rest!
Innovative technology
Here at alldayPA, we have a strong focus on innovation – both you and your customers will benefit from innovative technology. You'll have access to our Virtual Office app so you can monitor your customer interactions, your communications with us and so much more. Better still, both you and your customers will benefit from our state of the art call handling technology, which is a £15m investment, across four contact centres.
Expert PAs
We've got PAs for each sector here at alldayPA. That means your assigned staff will understand the property sector, helping them to deal with your customer interactions with complete professionalism! All our PAs also have all the necessary skills to deal with numerous applications and systems including SugarCRM, Microsoft, Wisepay and so much more! When your customers reach one of our PAs, they'll be talking to a real person with a comprehensive skill set – there's no answering machines or bots to contend with!
More time to spend on the things that really matter
Because we'll handle your customer interactions for you, this gives you more time to spend on the things that really matter to you and your business. These might be important meetings, property viewings and property marketing, amongst plenty of other tasks that you have to do!
Ready to take your property business to the next level with the help of our PAs? Get in touch with us today!
Having someone there to support you and handle your customer interactions can make a huge difference! Not only does it mean that you'll never miss a lead again, but you can free up time to deal with important business matters too! Better still, by having every customer interaction dealt with efficiently and effectively, you can uphold that great reputation for customer service that every business wants! 

Our PAs will be on hand to ensure that new customers get the best first impression of your business, and that existing customers are left satisfied and confident that they made the right choice when choosing to work with your property business. At alldayPA, we know that being a virtual assistant requires a comprehensive skill set and a detailed understanding of the sector. So, you can rest assured that your assigned PA will know the property sector and what it takes to deliver amazing customer service in the industry!

Whether you're a national company or a small independent firm, we'd love to help you grow your business and take it to the next level with our amazing range of packages. If you're interested in finding out more about our services, please get in touch with our team by calling 0345 056 8888.
Contact the team…
If you're ready to take the next step, call us now on 0345 056 8888 or complete the form below to get started.