The Importance of Time for Small Businesses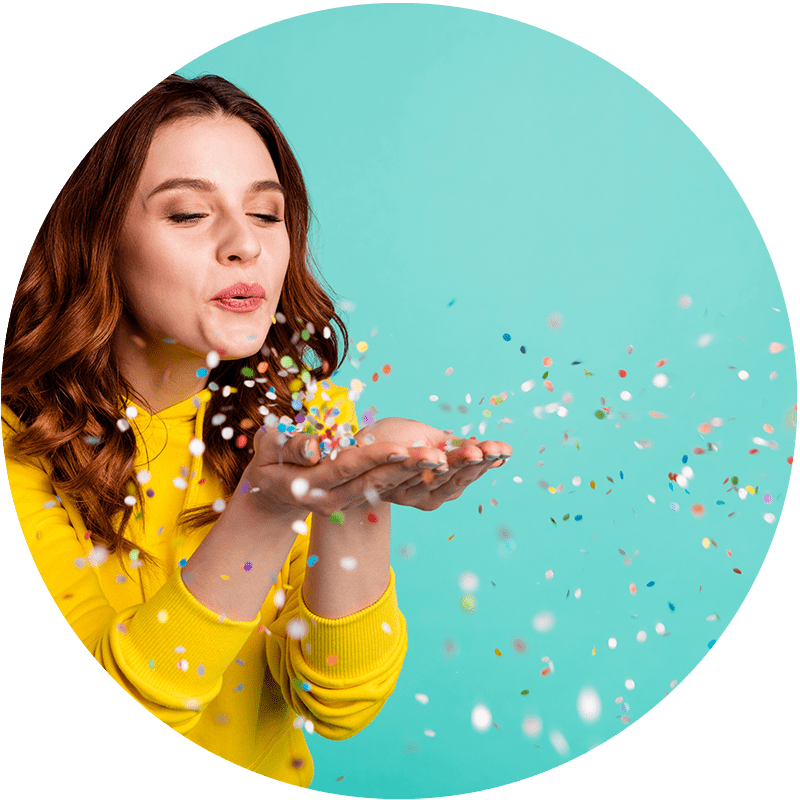 Do you ever feel like there aren't enough hours in the day? We've all been there! Especially as a small business owner, you might feel like you've got so much to do and so little time. After all, running a business is a lot of hard work and effort – there are so many cogs that need to keep turning for your business to operate and deliver services and products to a high standard.

Whilst we can't defy the laws of time, we can help small businesses to create more time, to work on the things that truly matter. With effective time management and the delegation of your customer interactions, we can help you to give more time to the areas of your business that need it most.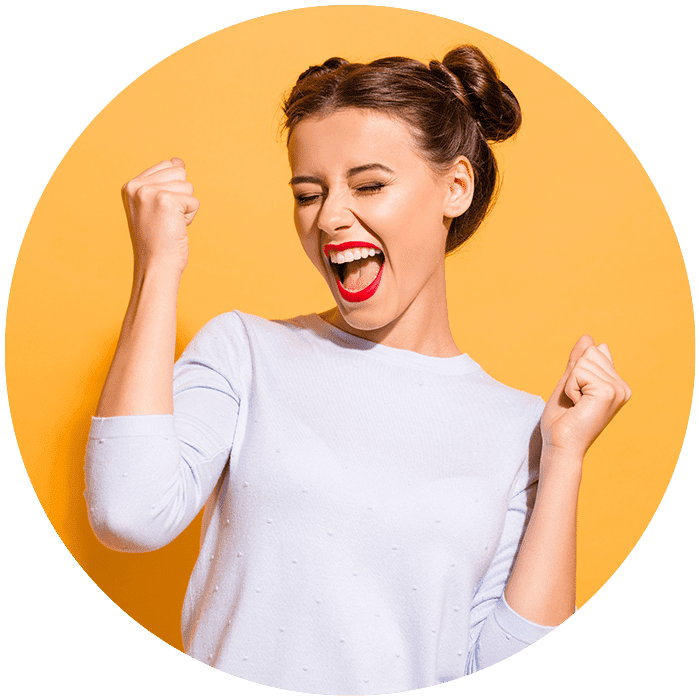 Why time, and time management, is vital for small businesses…
What is time management?
Before discussing why time, and time management, is so important for small businesses, it's important to understand what time management is. The term refers to planning and controlling the time that you spend on activities. As such, you might find it useful to give each of your daily tasks allocated time slots, organising them by importance too. By doing so, you can increase your productivity and efficiency when completing important tasks. This can lead to better performance, better organisation and even more sales!
By mastering the skill of time management, you'll learn how to work smarter, and not necessarily harder. Perfecting your time management skills should be at the top of your to-do list – you'll feel so much more organised and productive, not to mention the benefits that your business and your revenue will reap.
So, now that you know exactly what time management is – why is it so important for small businesses? There are so many benefits to perfecting your time management skills and some of these benefits will probably be specific to your small business. Here are some of the general reasons why time, and time management, is vital for any small business…
Your work time, and office hours, are limited
It sounds pretty obvious but the time you have to get your work done is limited – work time and office hours aren't infinite. Time management will make sure that deadlines are always met so that no customers or clients are left unhappy. That'll also keep the peace between team members, as everybody is doing what they need to, and on time too.
In your role, or if you're a business owner, you might be tempted to work outside of office hours to get stuff done. The truth is, if you've got effective time management skills, the instances where this needs to happen should be kept to a minimum. Managing your time effectively will ensure that you get your work completed within the time allocated to work, meaning that you can maintain a healthy work-life balance. Work shouldn't take over your personal life and you certainly don't have to let it! To put it simply, using time management skills is the only way you'll get stuff done in work time.
You'll have a happier workforce
By giving your employees more time, either through delegation or by flexing those time management skills, you'll have happier teams and will create a happy place to work. Whilst having a happy workforce is a benefit in itself, it also has other, fantastic consequences for your small business:
A happy team are extremely productive as they enjoy their work more and don't feel swamped or under pressure with their workload and responsibilities.
Because they've reduced their workload and their stress, staff tend to be more enthusiastic and positive towards their work. As a result, it gets completed to a higher standard and greater care is taken to ensure the work is accurate, all because it's more enjoyable.
A happier team have a positive outlook, meaning that they can handle adversity and overcome challenges effectively. This means that they're able to keep the business running with minimal disruption if challenges are ever faced.
A happier team with reduced stress levels can keep costs down because they take less sick leave.
Happiness and positive energy are contagious – if one person has this attitude and outlook, it can spread across a whole team. If an entire team feels this way, it can spread across the entire business.
Happier employees will have the ability to support each other, creating a great environment to work in and an amazing team spirit!
Focus on what's important
Running a business involves spinning a lot of plates – there's a lot to do to keep it running. It might be important meetings, dealing with calls or even carrying out training for yourself or your employees, to improve the service that you deliver. Some of the tasks that are involved each day might catch you off guard and set you back. For example, receiving a high volume of unexpected inbound calls can take up time, which might be better spent elsewhere.
Managing your time – by delegating certain tasks, for example – and improving your time management skills, can help you to free up time to focus on important tasks and aspects of running a successful small business. With this free time, you might focus on hosting more important events and meetings, creating new services or products or improving the existing ones. With our telephone answering service and our other comprehensive packages, you can enjoy more spare time to focus on what matters to you and your business.
More time to generate more business
With more time, thanks to your time management skills, you can generate more business. By delegating tasks, staying organised and prioritising effectively, you can free up the time that you need to generate revenue and help your business to grow from strength to strength.
But, how exactly do you invest this time in a way that will generate more business? Here are some of the ways that you can use this time effectively for lead generation…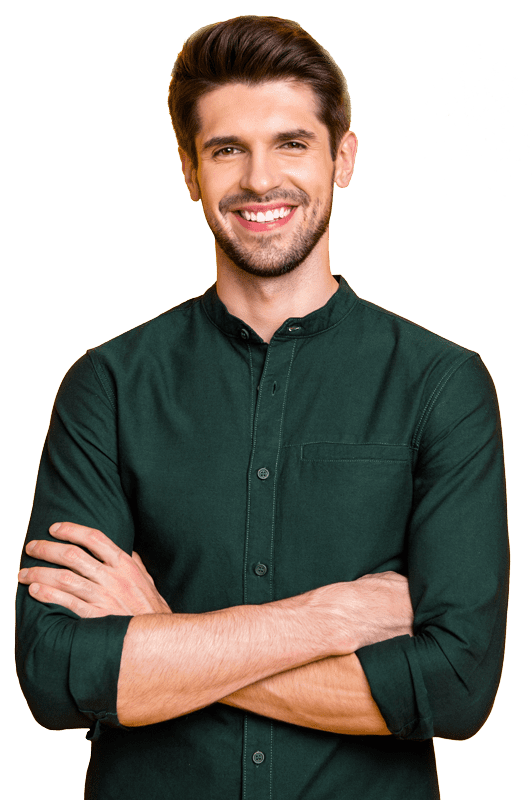 A healthier relationship with work

As we've mentioned, your work hours are limited, and working outside of these hours can negatively impact your relationship with work and your business. You may even reach the stage where you lack enthusiasm and enjoyment when working because you spend so much time consumed by it and feel stressed about your workload. By mastering your time management skills and sticking to strict limits and normal working hours, you can establish a healthier relationship with work.

By flexing these skills, such as by prioritising your tasks and limiting your distractions whilst working, you'd be surprised at how much work can get done. That means less stress, increased productivity during your set working hours and a healthy work-life balance. By having the time to enjoy your personal life, you can switch off from work and unwind. This will help you to feel recharged and refreshed when tackling the next working day.

Meet deadlines effectively

With effective time management, you can meet your deadlines whilst minimising stress in the meantime! To meet your deadline, you might find it helpful to set goals, prioritise and put together a checklist to help you maximise productivity and cross off what you've achieved in the process of meeting your deadline. Meeting deadlines on time can help everything run smoothly, and if you're meeting a deadline for a customer or client, it can help you to maintain a strong, positive reputation.
Achieve your goals faster
Managing your time and allocating set times for your day-to-day tasks, to help you stay organised and in control of your schedule, can ensure that your time is spent effectively to help you achieve your goals. Poor time management can result in missed deadlines, poor prioritisation and a lack of organisation, all of which can hinder your progress to meet your business goals.
Setting goals can improve our determination, enthusiasm and passion at work as we are determined to achieve the goal that has been set. To set an achievable goal, you might want to use the SMART criteria:
S – Specific: To be successful, your goal must be specific. Dig deep and set out the finer details, such as the objective, the steps required to achieve it and who's involved.
M – Measurable: Quantifying your goals allows you to track your progress, so you know when you have reached your goals and, in the meantime, what else needs to be done to get there.
A – Achievable: Goals should be realistic. Once you have set a goal, ask yourself: Is this realistic – could I achieve it, and within the timeframe I have set? Don't add any extra unnecessary stress or pressure!
R – Relevant: Your goal should have a clear benefit that makes your actions and efforts worthwhile. Identify that benefit, and make your team aware, so they have a full understanding as to why they're working to achieve this goal.
T – Time-bound: Set yourself a deadline – when do you want to achieve this goal? This ensures that you have a deadline set, for when you should have achieved your goal by. Based on this deadline, you can then manage your workload, prioritise, and create a plan of action accordingly.
How can I create more time and exercise time management?
Now that you know what time management is and why it's so important to small businesses, you may be wondering how exactly you create more time and perfect those time management skills. It might look a little different for each small business, as every company is entirely unique with a different business model. Here are some general time management tips that will be useful for business owners, solo entrepreneurs and employees…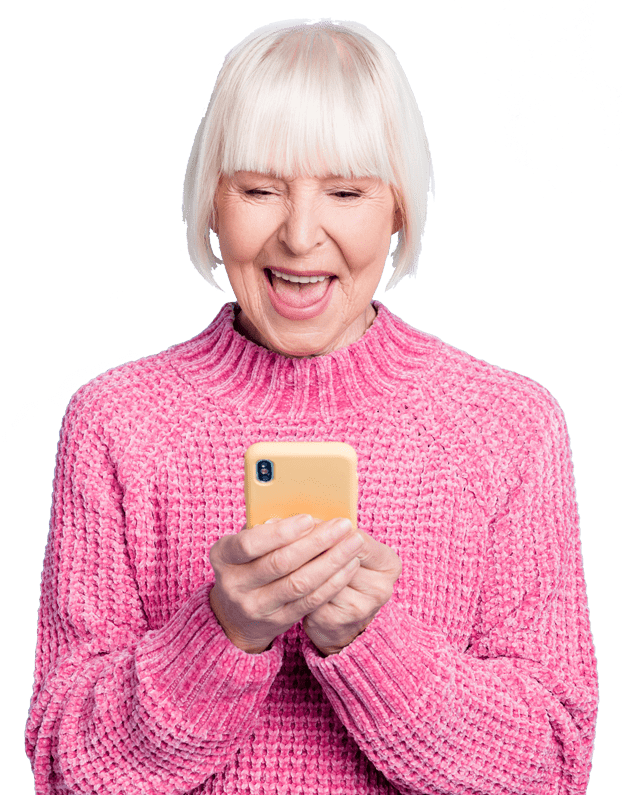 Plan ahead

Planning ahead is one of the best ways to manage your time and make more progress when it comes to ticking off your to-do list. If you fail to plan ahead, you'll feel disorganised and unsure of your plan of action for the day, week or month ahead. To be a better planner, you might find it useful to ask yourself a series of questions, to determine your plan. These questions might include:

What is the goal that I want to achieve or the task that I need to complete?
When does this need to be completed? Is there a set deadline?
What additional resources or information do I need to complete this task or goal?
Do I need to get anybody else involved to complete this task?

With all of the above in mind, you should write a list of what you need to do, in chronological order. Then, decide on the first thing that you need to do and write your plan out for the timeframe you have.

Eliminate distractions

To get everything done to a high standard and to your set deadlines, you should ensure that you have minimised distractions. It helps to plan ahead, set achievable goals and take regular breaks to stop yourself from getting distracted. If you work in an environment with other people, finding a quiet space to work may help and you should notify your surrounding colleagues when you need to focus to complete a task. Eliminating distractions is particularly important when dealing with customer enquiries such as live chats, social media enquiries, emails and especially telephone calls. All our PAs ensure that when they deal with your customer interactions, they keep distractions to an absolute minimum and give your customers their undivided attention.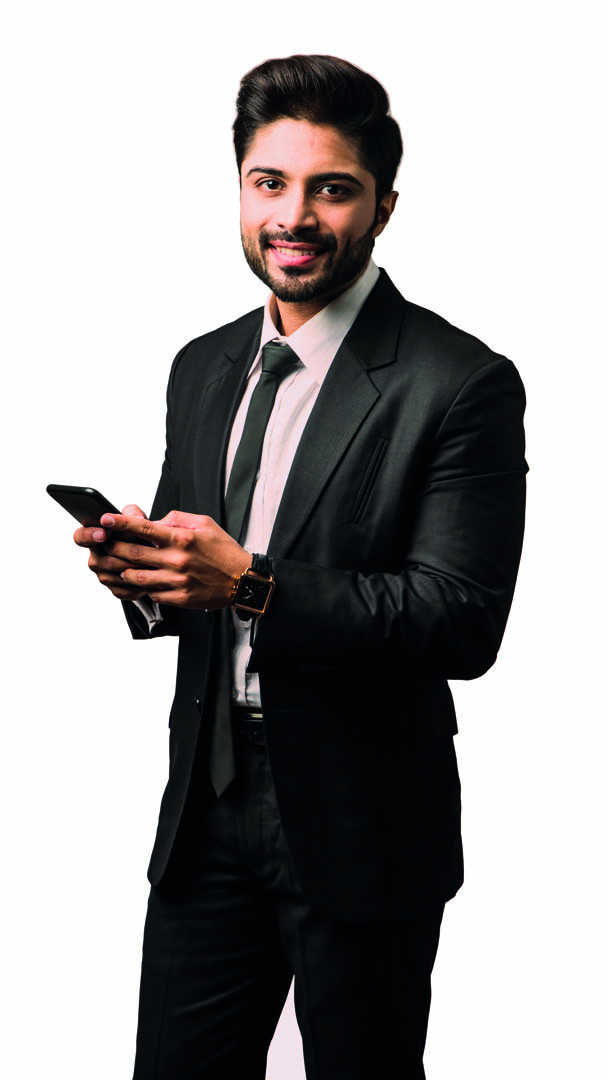 Prioritise

If you have various tasks to complete, you should create a to-do list for the day by prioritising the tasks. When prioritising tasks, you may find it helpful to rank your tasks based on the following:

Urgent and important tasks – do these tasks first.
Important but not urgent – decide on when you will complete these tasks and schedule them in.
Urgent but not important – you may wish to delegate these tasks to somebody else, if possible. Your PA here at alldayPA can help with tasks such as diary management, email management and live chats!
Neither urgent nor important – do these tasks really need to be done or serve a purpose? If so, schedule them as your final tasks. If not, remove them from your schedule.

Based on these rankings, you should prioritise your tasks accordingly and decide on the order of your to-do list, completing the most urgent and important tasks first. This applies to daily to-do lists as well as weekly and monthly plans.

Avoid multitasking

Whilst multitasking might seem like a solution when it feels like you have a million and one things to do, it's certainly not the right way to deal with a set of tasks. Multitasking can actually make you less productive as you're jumping from one task to the next and trying to complete them all at the same time, which means that you aren't giving your full attention to the task at hand. That also means that the work you're producing isn't as good as it would be if you gave it your full attention.
Multitasking can also slow down the way that your brain works. According to a study by researchers at Stanford, the brains of people who multitask work less efficiently than when they focus on one task at a time. To avoid multitasking, you should plan ahead, prioritise and limit distractions – all of these factors are connected and, when exercised together instead of in isolation, are great for effective time management!
Stay organised
Organisation is a key skill for any small business owner or employee who wants to feel less stressed and as though they have more time. Being organised means incorporating all of the points discussed here – it means planning ahead, staying focused and prioritising. Being organised will help you to feel more in control and positive about the tasks that lie ahead. Being organised during customer-facing services and interactions also demonstrates a high level of professionalism.
Know when to delegate your tasks
Most business leaders often don't have the time, or even the skills (although you may not always like to admit it!) to complete all of the tasks on their list. Sometimes, they need to be done by somebody else, either due to time constraints or because that other person is better suited to the task. Although business owners like to take control of everything that needs doing, to ensure that the task gets done to their standards, you should know when it's time to delegate.
So, how do you know when you need to delegate a task? Here are some of the signs…
You don't have time to complete all of the tasks on your list.
Someone else within the business is better suited to the task, based on their expertise, skills and experience.
A team member needs more experience in a certain area of the business.
New tasks and priorities crop up, so you need to focus on these instead.
Use our services
So, if you do need to delegate your tasks and create more time for yourself and your employees, our services are the perfect solution! From starter packages for call answering to our Virtual Receptionist package and our Outsourced Call Centre solution, we offer bespoke services to help your business reach its full potential. And whilst creating more time is just one of the perks, there are so many benefits to using our services. We'll give you time to think, to work and to grow, which can lead to more sales, a happier workforce and a high level of customer satisfaction, thanks to our dedicated team of PAs!
Want to create more time to grow your business? Get in touch…
To take the next step, call us now on 0345 056 8888 or complete the form below to get started.
How we help small businesses, by creating more time…
Here at alldayPA, we're proud to offer comprehensive packages for our clients, all of which offer different levels of service to meet your business needs. Whichever package you choose, we offer 24-hour cover, seven days a week for 365 days of the year – we've got you covered during those normal business hours and unsociable hours too! Whatever time your prospective customers or your existing customer base try to call, you can rest assured that they'll always get to speak to a real person, no matter what time of day it is.
Despite our different types of services, our contracts are all designed to offer a fabulous customer service experience!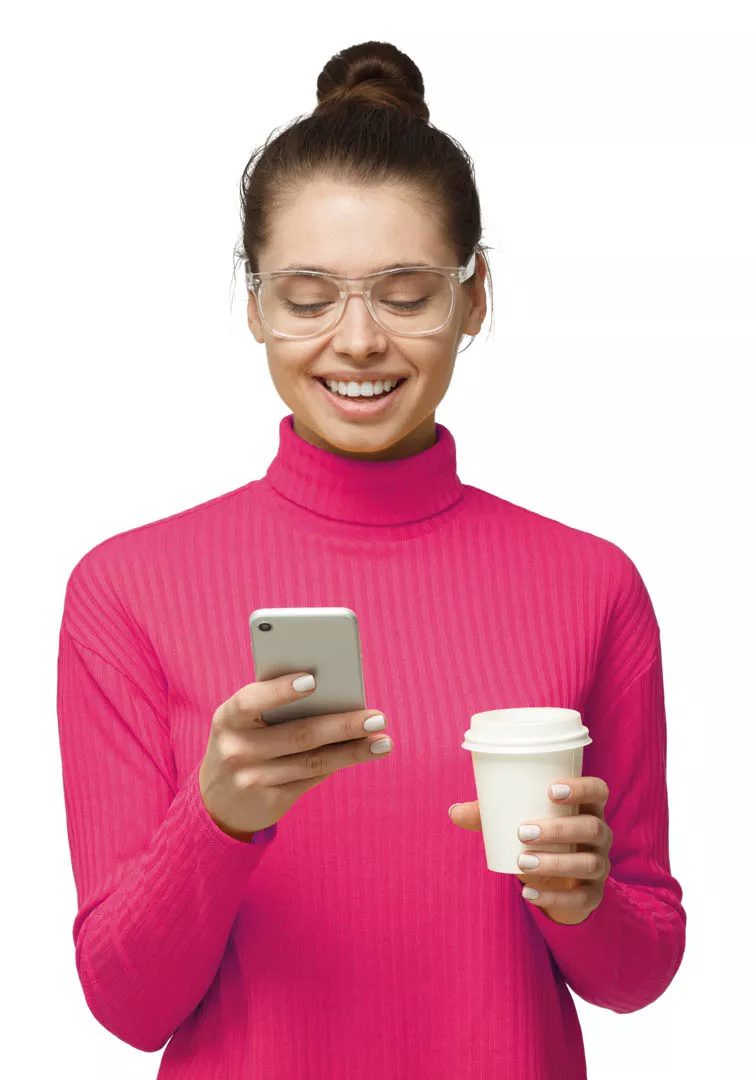 Our Telephone Answering Service Packages

Our telephone answering service is the perfect solution for small to medium sized businesses and sole traders that can't keep up with their volume of incoming calls. Our Starter Package is the most affordable option and is ideal for start-ups or established small businesses that want to try out our services, before opting for a more comprehensive package.

This package offers a flexible pricing plan – the cheapest plan is just £9.90 a month. We charge just 99p a call, and you can easily top up your balance using PayPal. Your PA will take certain customer details when answering your calls, including the caller's name, number and message. With this flexible plan, you can increase your call credit as your business grows! Despite being our most basic option, you'll still receive an amazing service through our email customer support, whenever you need us.

If you're wanting some more hands-on support and a wider range of services for your phone calls, our Telephone Answering Package might be your perfect match. This package is a step-up and comes with a call forwarding option, instant email and SMS notifications and dedicated customer support, including access to our Virtual Office App. Our phone answering service is perfect if you receive a high number of inbound calls and don't have the time, or the staff, to answer each call. Delegate this part of your customer interaction and let us take care of your calls! Better still, you won't have to deal with those pesky unwanted callers, so you can wave goodbye to any unwanted sales calls and deal with the ones that matter most!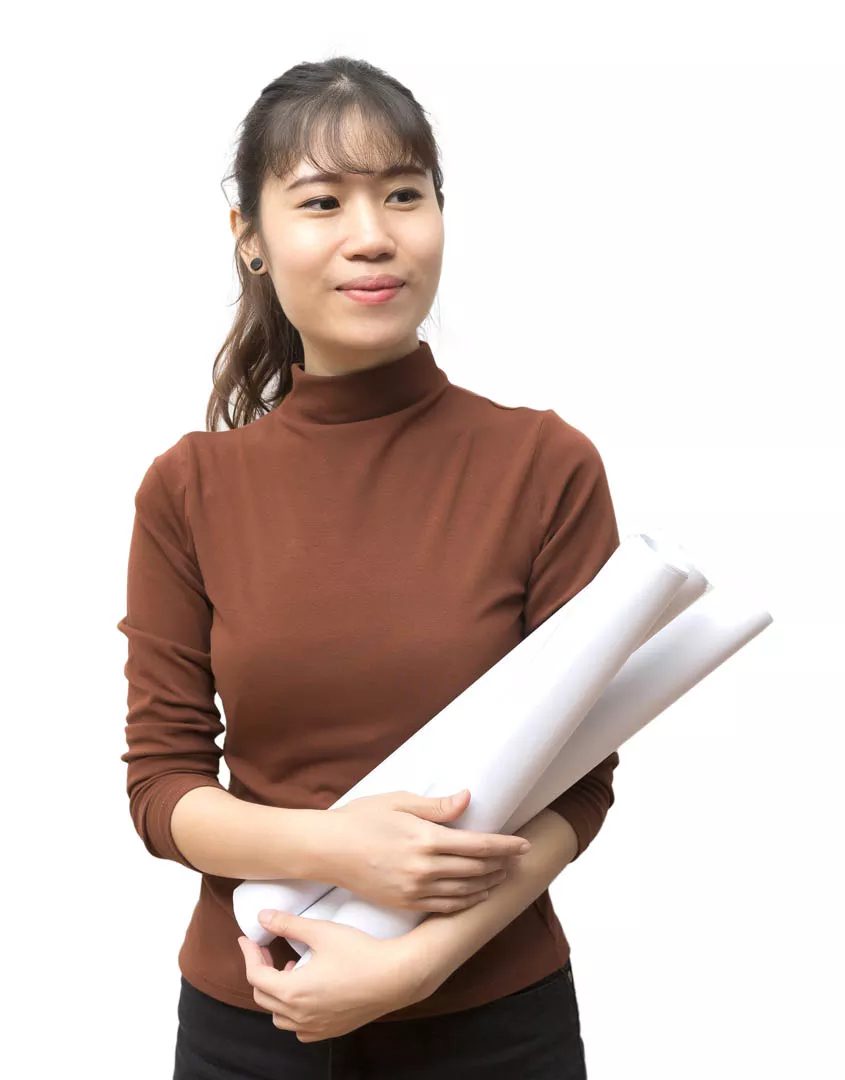 As with every package that our telephone answering service features in, we'll integrate our systems with yours to ensure that the customer has a seamless caller experience. Your phone line will be manned 24/7 by an actual person, so both brand new callers and regular callers can enjoy speaking to a human about their enquiry. There's no place for bots or answering machines here!

Our telephone answering service offers all the same benefits as having an in-house team to take care of your business calls, without having to pay staffing costs, for training and for quality control. We're also passionate about business continuity here, no matter what the circumstances, so we've invested £15m into our call-handling technology – across four different contact centres – so we can still operate even in the event of a power outage.
Our Virtual Receptionist Package
Ever wanted to hire a company receptionist? Now's your chance, without the cost of an in-house receptionist yet with all the same benefits, and more! With our Virtual Receptionist package, you can enjoy all the perks of our Telephone Answering package and so much more, including the services of a virtual assistant of course. Unlike most receptionists, your dedicated receptionist will be on hand, 24/7 for 365 days a year, to help you and your customers whenever their assistance is needed.
We offer remote switchboard services as a part of our package, which means you can entrust us with the job of running a switchboard. You don't have to worry about managing it in house, and instead the job is in the hands of a switchboard specialist! With this service, you can divert your calls to us and all we'll need from you is a list of your staff and their contact details, so then we know who to route calls to. As a part of the package, you can also enjoy call triaging, on-hold messages and the personalised greeting messages for the calls that we handle.
Besides the call handling, our professional receptionist service also includes diary management, which can save you heaps of precious time! Not only that, but it will keep you well organised which is essential for any business. From meetings with clients, appointment scheduling or even just gentle appointment reminders, we've got it covered! We'll work with you to chat about your preferences so that we manage your diary exactly the way you want us to!
If you opt for this package, we'll also provide you with multiple staff availability – you'll have a full friendly team on hand to help you out! This includes handing over your customer service to us too – we can take care of your customer interactions to save you even more time.
This makes us an affordable option compared to the cost of hiring an in-house team and paying them for a 24/7 service 365 days a year. So, not only can we save you plenty of time, but plenty of money too!
Outsourced Call Centre Package
With our Outsourced Call Centre package – our most premium plan – you can enjoy the contents of our Telephone Answering package and our Virtual Receptionist package, as well as additional services that are all designed to provide amazing customer service. By letting us handle your customer interactions, you can rest assured that your potential clients and customers, as well as existing ones, will receive a professional service every time they interact with a member of the team at alldayPA. Client satisfaction is at the heart of what we do, and it helps our clients and their businesses to stand out in competitive industries.
As well as the perks that come with our call answering service and a Virtual Receptionist, there's so much more to enjoy. This custom package includes bespoke CRM integration to ensure seamless communication, and that we effectively integrate with your existing team, procedures and systems. You can also enjoy email, live chat and social media query management – we'll monitor your incoming messages and all communication channels around the clock, providing quality services whenever your customers need you. We offer a whole range of white labelled customer services that are designed to maintain your professional image, enhance your performance in business and leave your customers feeling satisfied with the service.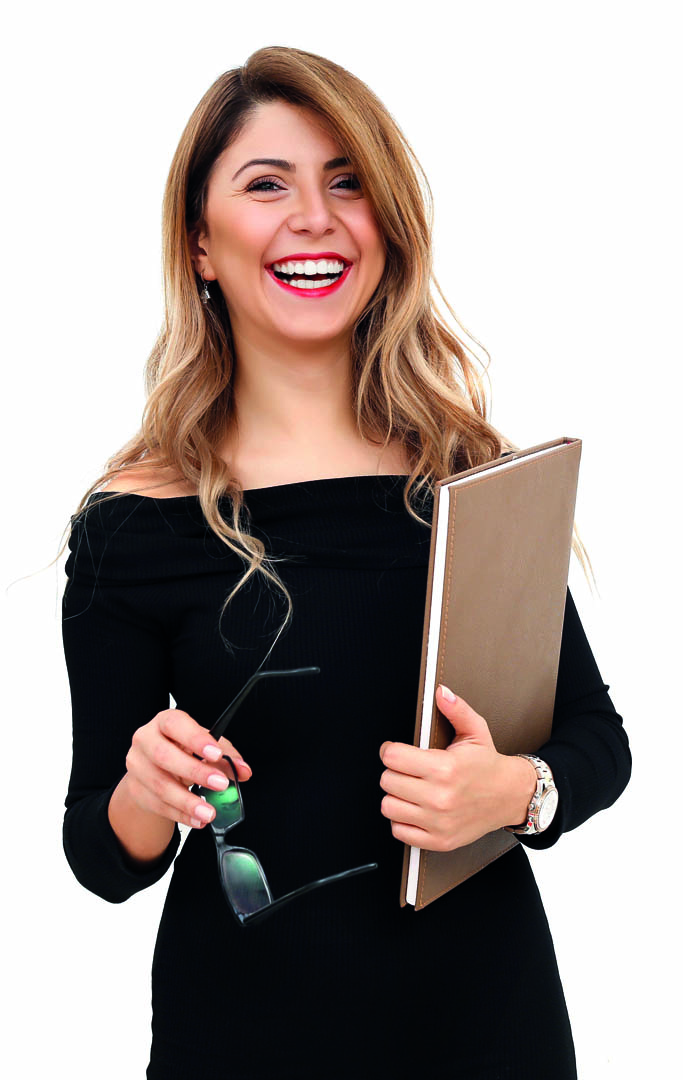 A quick set up and ongoing support

Quick and easy set up
We want to make things as easy as possible for our clients from the get-go, so the set up, for whatever services you're paying for, is always super quick and easy. We'll give you everything you need and whatever you need to know, guiding you through the set up process in a way that is easy to understand. Whether we need access to your live chat, social media accounts, email accounts or CRM, we'll tell you what we need to ensure we're set up properly and ready to take your business to the next level. When it comes to call handling, you can either keep your existing phone number or use the landline number that we provide for you.

The Virtual Office App
Once you're all set up and ready to go, you've got ongoing support and access to any important data and information, via our online client portal and our Virtual Office app. We're always looking for ways to save your time and provide you with a fabulous service – our investment into the Virtual Office app is just one of the many ways we put this commitment into practice. The app also puts you in complete control – we might be handling your customer interactions, but the power and the key decisions still lie with you, it is your business after all!

On the app, you can…
…set your availability so that we know whether you're available to take a call, or whether it's best to take a message from the caller.
…personalise your call greetings, so the caller knows how to answer your calls.
….access messages, invoices and important call data, such as how many of your calls we have answered for you.
…make a list of VIPs to inform us of your most important callers.
Like the sound of having more time and delivering fabulous customer service? Get in touch with us…
As we've made pretty clear, time is of the essence for small businesses and you cannot afford to underestimate the importance of time management. To manage your time effectively, one of the key skills is task delegation – giving the task to somebody else, who's sometimes better suited to the job at hand based on their skills and experience. That's exactly where we come in. We have over 600 members of our alldayPA family, who are all willing to give their time, to help you save yours!
With brilliant customer service as the foundation of all our packages, you can have peace of mind that your customer interactions are being handled professionally and effectively to maintain your positive reputation, whilst you can get on with other important business tasks. Let us take care of your customer services and allow your business to thrive!
We are passionate about helping businesses to grow and we'd love to help yours! If you're interested in finding out more about our services and how we can give you more time, whilst maintaining quality customer service that your customer base has grown to know and love, we'd love to hear from you! Give our team a call on 0345 056 8888 and let's get started.