Customer service tips for Black Friday & the Holiday Season
For years, the best Black Friday deals were found in-store, with shoppers lining up for hours before opening in order to pick up some of the best bargains. Today, of course, Black Friday deals can be found online just as easily as in-store, and retailers aren't the only ones getting involved – service-based businesses are also offering deals for the Black Friday/Cyber Monday weekend, sometimes abbreviated to BFCM. For many businesses, the focus on Black Friday weekend means a big push on marketing, distribution and sales, but customer service shouldn't be forgotten about!
A number of online retailers saw a positive impact from COVID-19 in 2020, including on Black Friday, and this trend is expected to continue in 2021, with 43% of British consumers planning to shop solely online. On the day itself (November 27th 2020), UK online retailers saw a 38% jump in sales, and even prior to the pandemic, retail spending in the UK was rising, hitting £8.6bn in 2019 – the highest in any European country. It was also estimated that 75% of UK shoppers would buy during a "peak event" like Black Friday and Cyber Monday in 2019. If your business is targeting a slice of high revenue increases on Black Friday, it's easy to focus on getting your marketing messages out without taking customer experience into consideration.
Why optimise your customer service for Black Friday?
First things first, why bother optimising your customer service for Black Friday? Well, figures from The Institute of Customer Service indicate that customers who are treated well with "excellent" customer service can spend up to £53 more per order than those who didn't receive the same levels of service, so having good customer service, as always, can positively impact your bottom line financially!
And it's not just Black Friday, as this date indicates the start of the holiday season, with Christmas, Eid, Hannukah and New Year's just around the corner, to name just a few occasions! By providing excellent customer service around Black Friday, you'll be able to build a range of positive relationships with customers in time for the rest of the peak season, likely improving revenue and visibility in time for the rest of the holiday season! Additional data from the Institute of Customer Service indicates that 90% of people who received "excellent" service when shopping on Black Friday shopped with the same retailer again in the future, compared to only 37% of people who rated their customer service experience as "okay".
So, how do you optimise your customer service for Black Friday?
The best thing you can do to optimise your customer service for Black Friday is to take pressure off your customer service team wherever you can! There will be a huge number of requests and queries for your team to get through, and when it comes to customer service, sacrificing quality for quantity is something that you don't want to do. Of course, you still need to be able to reach everyone who makes an enquiry, so having additional support via automation or outsourcing can be an incredibly effective way of improving your customer service over the course of BFCM weekend! With our Virtual Receptionist and Outsourced Call Centre packages at alldayPA, for example, you'll get access to call triaging services, which means our team of customer service experts act as your front line, prioritising important and more complex calls, while deprioritising less important enquiries or even solving minor queries before you reach them!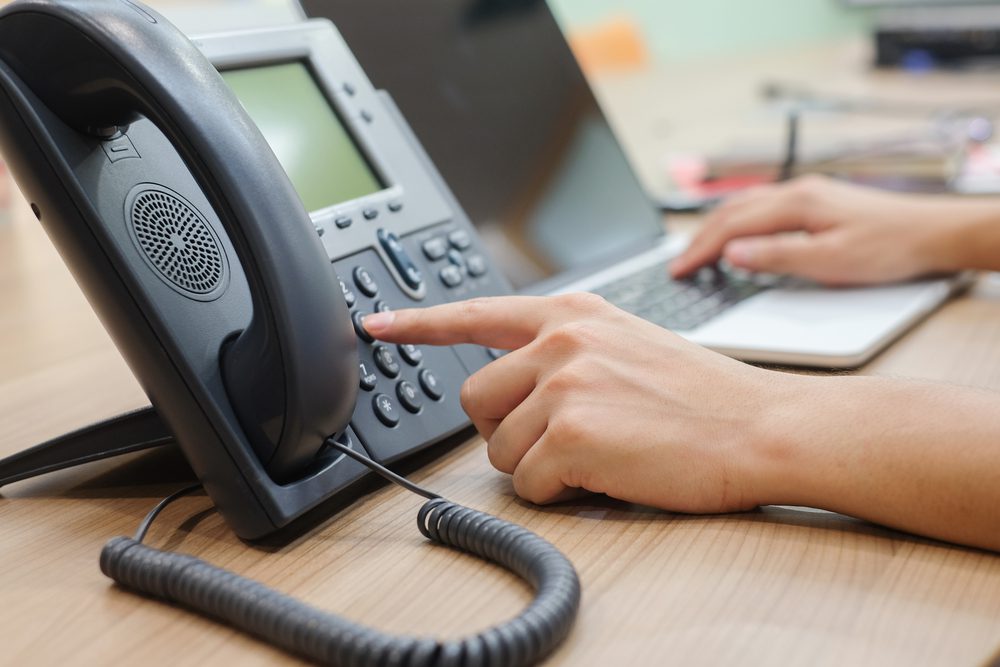 The importance of proactive support
One of the best things you can do to help support your customer service teams in advance of Black Friday is to get the jump on proactive customer support. Proactive customer support involved reaching out to customers ahead of high-volume sales events like Black Friday and answering some of the most common questions before they even arise! If you have flash sales throughout the day, for example, provide this information to potential customers well in advance. Do you have offers on shipping or returns? Make sure that information is communicated before Friday 26th and save yourself an influx of enquiries that will take up your CS team's time before the sales even happen! Proactive customer support can help to alleviate teams of dealing with lots of these simple, low-value questions – while they're quick to answer individually, on a day like Black Friday, can build up very quickly and result in stress, slower service and a backlog within your CS teams!
Another form of proactive customer support is FAQs! If you don't have an FAQ page/section on your website, app or platform already, make one! If you do, look over it in advance of the holiday season and make sure that everything is completely accurate and up to date. If you have any specific processes you're changing or implementing for BFCM weekend specifically, make sure to include these here too.
Make it simple to contact you
There is very little as frustrating as having an issue and not being able to find a way to contact the company to resolve it, particularly on a day when flash sales and short-term offers are the main priority! As a business owner, you should consider which channels you want to offer as key support channels, and then make it clear to customers how they can contact you on each. You should also make it clear how long customers can expect to wait to get a response on each channel. The quicker, the better, but it's always preferred that you underpromise and overdeliver, instead of the other way around, so take your expected volume of enquiries into account and make a conservative estimate based on that.
If you're monitoring emails and phone support closely over the Black Friday weekend and paying less attention to social media, don't advertise your social handles everywhere, but make clear the channels where customers can find you, and what you can do for them on each channel. Make sure your website and app have a clear and easy-to-find Contact Us page, with all of the information they need to get their enquiry answered or issue sorted. Splash your contact information everywhere you can, wherever you have contact with your customers. This includes things like email footers, your website, in the Google business listings and across social media.
Use automation tools to reach out to customers
Using tools like bots to contact customers when they first arrive at your site to see if they need help finding anything is a great idea. When you reach out to customers first, you can also be proactive about selling as well as offering help and support! You could save your customers the trouble and time of finding gifts elsewhere by offering them other products they might like without them having to ask or search for them themselves.
Another tactic for keeping customers engaged is automated email marketing – why not send automated emails after a customer abandons their cart or makes a purchase? Those who abandoned a cart might receive an email with similar products to the one they didn't complete, while those who purchase may receive an email with products that complement what they've already purchased to encourage repeat sales!
In today's world, live chat is an essential channel for many different businesses. Whether you have automated or agent live chats, as well as testing your website and/or app, ahead of particularly busy periods you want to feel confident that your live chat function is going to work smoothly even under high pressure. There are a range of technical tests you can do to make sure that your website can handle the pressure of many more visitors than usual, but also you should make sure that your agents are able to hold down the fort effectively in the event of a Black Friday rush! For some organisations, you might want to bring on temporary staff to fill the gap, but a quicker, simpler and more economical alternative is to outsource part, or all, of your customer service to an experienced partner like alldayPA. While our business was built on telephone communication, we've been offering email, social media and live chat support to our customers for many years now, and so understand exactly what it takes to offer brilliant customer service over live chat.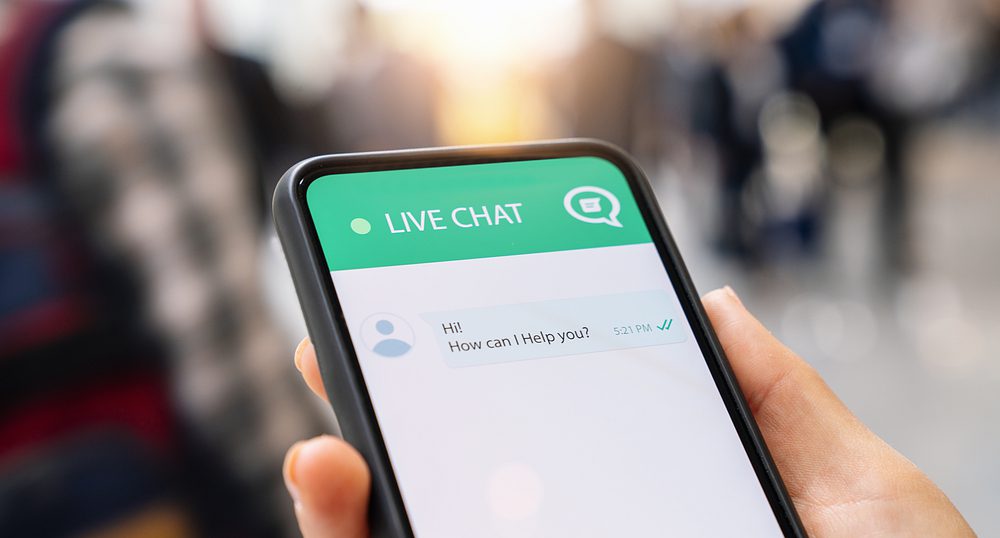 Preempt customer frustration by keeping users in the loop
During the rush of Black Friday, it's incredibly important to stay on the ball and keep your customers up to date with any internal issues that might affect their experience. Don't be afraid to reach out to your customers about issues like shipping delays, low inventory, or tracking issues, as communicating these issues as soon as you can, and ideally, before an issue occurs, will help to cut down on the volume of negative enquiries after things have gone wrong. A simple text message or email notifying customers that you are aware of an issue and are working to resolve it can prove invaluable.
Focus on your core user experience
While it can be difficult to prepare for busy periods, particularly online, there are plenty of steps and tests you can take well in advance of Black Friday and Cyber Monday, and there are plenty of reasons to do so too. While top customer service can make it much more likely that your customers will come back for future purchases, nearly half of UK shoppers (46%), will stop shopping with a particular store for good if their mobile app crashes on Black Friday. The same study found that when it comes to Black Friday and Cyber Monday weekend, 43% of customers will be turned off by having to pay for returns, and 38% of customers listed poor customer service as a reason to avoid purchasing or returning to a retailer. However, only 19% of British retailers consider mobile apps as a key commerce channel this holiday season, despite many consumers being turned off by bad mobile shopping experiences.
Making sure your website is prepared for the increased traffic on Black Friday is also absolutely vital – in 2019, for example, Costco's website went down for 16 hours over BFCM, resulting in an estimated $11 million loss. The answer here is to test, test and test again to ensure that your site can handle whatever Black Friday can throw at it!
How alldayPA can help support your customer service teams on Black Friday
It becomes so much easier for your customer service team to deal with retail customer service ebbs and flows if they can perform their jobs efficiently during busy calendar periods like Black Friday. In order to ensure that your team can cope in busy times and continue to build quality customer relationships throughout the year, you need automation and preparation in all areas of your business. As a result, you can ensure customer satisfaction all year long, not just on Black Friday, which ultimately has a long-term positive impact on profits.

At alldayPA, we've worked in the customer service industry for more than 20 years, working to support small businesses all over the UK throughout their busy periods. We understand the burden that customer service can put on many small business owners and teams, which is why we offer a variety of services to help keep your business on track and give you the time to focus on what you're passionate about. Whether you need support with your phone lines over the Black Friday weekend and into the holiday season, or assistance with social media enquiry management, email enquiry management or live chat support for your customer service teams, we are here to help. Get in touch with our friendly team, who will be happy to answer all of your questions and see how we can support your small business this holiday season.