What to Outsource in Business: A Guide to Becoming More Efficient
What is outsourcing, and how can it help your business?
Outsourcing is a business practice in which services or job functions are given out to a third party, making it their responsibility to manage on your behalf. There are so many different things that can be outsourced, including customer service, IT, marketing, graphic design, accountancy and finance, and much more, based on the needs of your business.
Outsourcing can be incredibly beneficial to small businesses, as it allows you to reduce the burden on yourself and your team, giving you the time to get on with the more important things. It's vital that as a small business owner you're able to stay on top of things and have good time management, both to ensure the proper running of your organisation, and to ensure that you're living a life that you enjoy, and that works for you, your lifestyle, your business and your family!
Enhancing your time management skills will enable you to devote more time to your most important business task, and outsourcing can be a big part of this. You can use this time to plan and attend more important events and meetings, bring out new products or services, kick off new marketing campaigns, or improve your existing services. Outsourcing certain business functions is an important aspect of time management, as it not only allows you to ensure you're leaving your business in the hands of specialists, but also frees up an extensive amount of time for you to get on with the much more important things, with the work you enjoy and the work that you specialise in too. When you're able to outsource areas of business that you don't specialise in, such as:
Marketing idea generation, campaign management and lead generation to help get your business out there and expand your customer base.
Understand, research, invest in and implement new technologies in order to optimise your service and ensure you're offering the best quality products/services to your customers, resulting in increased customer satisfaction.
Create, manage and update a website and online channels that are highly engaging, attract customers and get you seen by the people you need to be in front of. Working out how to create a space for yourself online can be difficult, which is why it's important to be able to have the time to do things properly!
Spending time with your team, working together on personal projects, development and growth to both help them grow and to add new skills to your business.
Work more closely with other suppliers and partners to ensure quality control throughout the business.
Engage with your leads and your customers directly. This might be through social media, live chat, email, on the phone or in-person. Having extra time available means you can add that personal touch and help to make sure your clients feel personally valued by you and your business.
As a small business owner, the chances are that you are also used to working outside of regular business hours, but this really doesn't have to be the case! As many of us become more focused on the importance of mental health, and the effects that work can have on your mental health, finding a good work/life balance is of paramount importance. Without drawing these boundaries, many people start to see their relationship with work deteriorate, to the point where you lack enthusiasm and enjoyment when working because you spend so much time consumed and feeling stressed about your workload.
Outsourcing difficult tasks to experts allows you to accomplish more during a standard workday by removing them from your own workflow. Consequently, you'll feel less stressed, be more productive during your set working hours, and can find a much healthier work-life balance. Having time to enjoy your personal life enables you to switch off from work and relax, which means that when you tackle the next working day, you will feel much more recharged and refreshed! All of these benefits make outsourcing an incredibly popular option for businesses in all kinds of industries and sectors.
Onshore vs Offshore Outsourcing
For small business owners in the UK, the number of different hats you need to know how to wear is huge, which is incredibly exciting, but can also be a bit of a burden, which is why outsourcing is such a popular option for organisations both large and small! Outsourcing IT services can take place onshore (within a company's home country), nearshore (to a neighboring country or country in the same time zone), or offshore (to another country a great distance away).
An onshore outsourcing partner is one that is in the same country or region as your main business operations. That means any UK-based company counts as onshore outsourcing for companies in the UK. Any work that is outsourced abroad is known as offshore outsourcing. Within the sphere of offshore outsourcing, you can also find nearshore outsourcing options, which is when businesses outsource to companies in nearby countries or countries in the same time zone. For example, a UK company outsourcing to an Irish, French or Dutch company would be counted as nearshore outsourcing. Full offshore outsourcing refers to work that is carried out in significantly different regions – for UK businesses, some common outsourced locations include India, Pakistan, the US, Australia and Eastern European nations like Poland and Bulgaria. While nearshore and offshore outsourcing are typically pursued to save costs, they can be much more challenging to work with.
What can you outsource?
What you might not realise is that lots of businesses outsource much more than they think they do! If your building has a concierge or receptionist, that is an outsourced service! If you use a file-sharing and backup service, that's an outsourced service too! What about deliveries to keep your office kitchen stocked? The list goes on and on! However, some of the services that are most commonly outsourced include:
Online and offline marketing, including social media management
Human resource management
Accounting and finance
IT support
Training and development programmes
Copywriting and advertising
Tax compliance and tax returns
Legal issues such as GDPR and employment law
Website and app development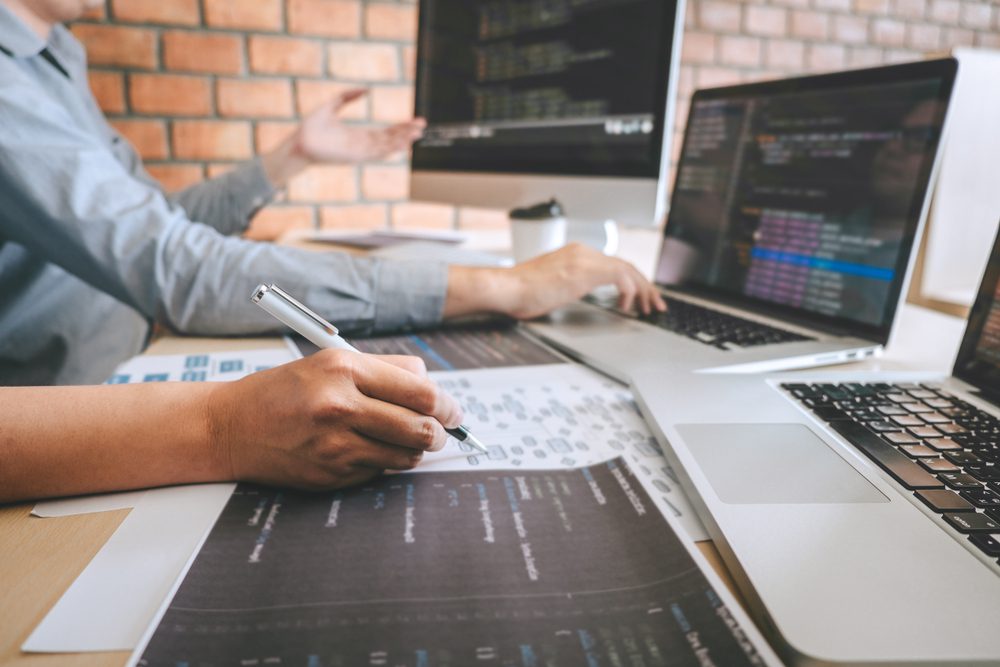 When and why should you consider outsourcing?
Lots of small business owners baulk at the thought of outsourcing their work to another organisation! After all, you started your business to provide a quality product or service to your customers, so trusting someone else to offer the same level of service, passion and care can be difficult. However, when you work with the right people, you can feel confident that not only are you able to reduce the load on yourself and your team, but you'll be able to actually offer a better service with the help of specialists in that area! Some of the most common reasons to outsource in business include:
Reducing operating and overhead costs – When you outsource, you have to house fewer members of staff, require less equipment and don't have to invest in certain departmental infrastructures, reducing your overhead costs.
Reducing labour costs – in general, outsourcing is a much more affordable option than hiring full-time employees, part-time staff or even casual workers. You also save money when it comes to outsourcing as there is no need to factor in hiring costs, the costs (both of your time and your money) of HR and development for staff members, holiday days, sickness pay and many other associated costs.
Freeing up your internal resources, as there are lots of areas where companies can become more efficient and team members can use their skills more effectively. When you hire new staff members, particularly as a small business, you're hiring them for their specialist knowledge and skills in your sector, so you want to be sure they're able to use those skills as often as possible! Outsourcing can reduce admin time for employees and take tasks away from them that they don't enjoy, or are a waste of their skills.
Allowing your business to focus on its core services – by outsourcing certain business functions, not only are you able to free up internal resources, but you're also able to spend your time focusing on your core competencies, developing and evolving your key services and improving the service you can offer to your customers, keeping you competitive in an ever-evolving market.
Outsourcing gives your team flexibility and improves efficiency by removing the need to deal with some of the most complex, technical or time-consuming processes within your business. For example, IT support is commonly outsourced as it requires a huge amount of specialist knowledge on the part of your team members, and can be very time-consuming if you don't have those specialist skills baked into a team structure. By delegating these tasks to an external party, you're able to free up time, skills and resources to offer your team flexibility in their work and ensure they're able to jump onto new projects or issues that may arise!
When you outsource certain operations, you can share risks with other external parties, and aren't responsible for certain, more complicated business functions. As specialists in their industries, a good outsourcing partner is much less likely to face critical issues than you will internally, allowing you to offer a continuous service without worrying about the performance of services you outsource. You can also build meaningful relationships with partner organisations by outsourcing, improving your professional network and increasing the opportunities available to you, your team and the business as a whole.
Best practices and advice for outsourcing
Choosing the right outsourcing partner can be the difference between a successful, long-term professional relationship and exponential growth for your business, or a bit of a nightmare! When you look for an outsourcing partner, there are a few things you might want to be aware of and take into consideration:
Are they communicative? Do you think that you'll be able to get regular updates from the company you choose to work with, and that they'll be responsive if you have questions or concerns?
Are they specialists? Do they have relevant qualifications and experience in their field?
What are their reviews like? Do their reviews seem fake, or are they reluctant to provide case studies if you ask for them?
Has someone trusted recommended them? The recommendation of a friend, family member, business partner or someone trusted in the business community can go a long way.
Are they established in their industry? While new companies can and do offer excellent service regularly, it can offer you peace of mind to go with a long-running and well established organisation when it comes to business outsourcing.
Do they have experience working with companies in your sector? Outsourced companies that understand the basic functions and challenges of your industry can be great partners when it comes to outsourcing in business. By understanding your sector, your partner organisations can help to solve customer issues quickly and efficiently, and know which services to push, promote and advise both your business and your customers on.
What does their infrastructure look like? Do they invest in their technology? Do they have long-term, high-quality staff and a business structure that makes it simple to communicate with them?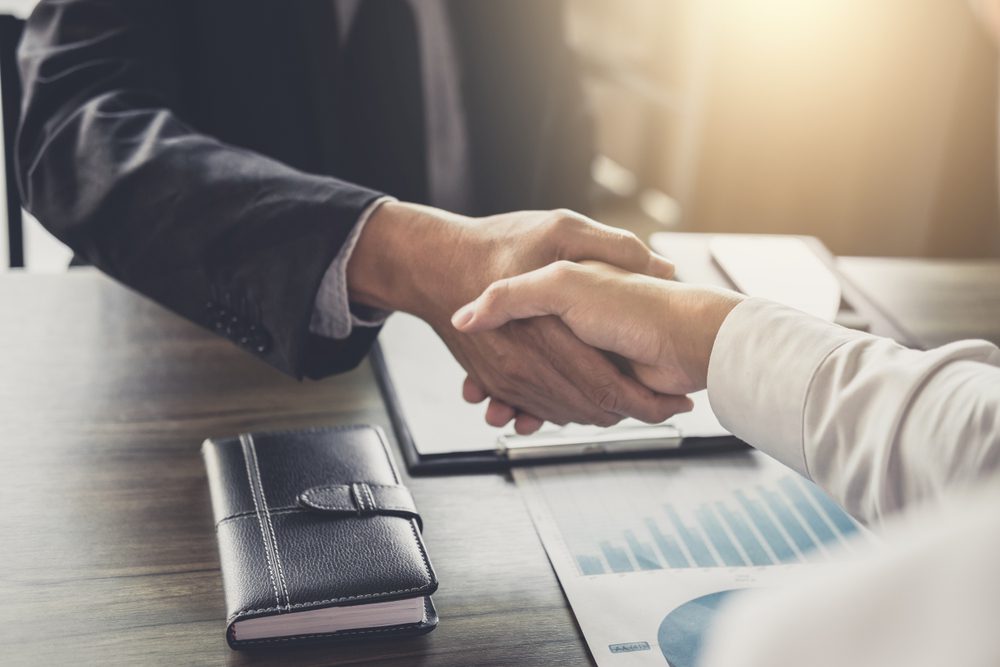 Potential disadvantages of outsourcing within your business
Outsourcing can be an incredibly useful tool for your business, allowing you to grow, expand and streamline your business. However, there are also certain risks associated with outsourcing your business, as you are giving control of certain business functions to another company! This is why you should always take care to consider the questions above, and make sure you trust the organisations you're working with. Some risks to be aware of when it comes to outsourcing include:
In some outsourcing companies, profit is more important than quality control, so you might find they aren't focused on doing a good job. However, any outsourcing company worth its salt understands that, just like any other business, customer satisfaction is the key to ongoing business growth and success. At alldayPA, we know that our success depends on the success of the businesses we work with, so we're committed to helping you with your customer service to ensure excellent performance and growth, for us and our customers! Long-running organisations, organisations with excellent reviews and personal recommendations are all good indicators that you'll be getting quality service from your suppliers and partners.
The risk of loss or breach of sensitive client data is also a concern when outsourcing in business, as you often have to share confidential or sensitive information with outsourcing companies in order for them to effectively carry out the work they are tasked with. By investing regularly in our own technology and working with some of the best customer service representatives, we're able to ensure the safety and security of all of our customers' data.
The loss of control and management that comes with outsourcing is sometimes difficult to navigate, particularly for small business owners who are used to having visibility on every aspect of their organisation. Choosing a communicative, proactive and responsive outsourcing partner like the team at alldayPA can help to alleviate a lot of this anxiety and ensure your business is running exactly the way you want it to. We're always happy to speak to our customers to offer insight, advice and help when it comes to any of our services, and work closely with you to ensure the service we offer is perfectly tailored to your business's needs, including through the use of custom scripts.
Some outsourcing companies may impose hidden fees for a certain type of work, or additional costs that you don't initially realise are in place. This can be incredibly difficult for small businesses, as often finances and margins are tight, so if you've budgeted for a certain amount, hidden costs can throw your plans into disarray! At alldayPA, however, our cost models are based on call volume, and 24-hour call answering is included as standard in all of our packages, so our clients only ever pay for the calls we actually take!
To find out more about outsourcing and how we can help you through outsourced call answering and customer service, please get in touch with the team at alldayPA! We're always happy to hear from small businesses to see what kind of support we can offer you as you grow.