Email Templates to Help You Master Your Customer Service
Customer service is now delivered over a range of platforms and channels, with emails being one of them. When you aren't verbally communicating with a client though, it can be hard to gauge how to handle customers, and what tone to use. With that in mind, we've created this handy guide, which includes a selection of customer service email templates that you'll find useful across a range of situations. Need help with a frustrated customer? We've got you covered. About to check in with a new customer? We can help with that. Requesting customer feedback via email? We've got a template for that too!
Better still, we can take the stress out of email customer service with our packages. Here at alldayPA, we provide a range of customer service outsourcing solutions, including a telephone answering service, monitoring your social media messages, live chat management, and – of course – email management! If you're keen to get the ball rolling, then we'd love to hear from you.
Dealing with a customer that has decided to leave
Unfortunately, sometimes things don't work out with customers and mistakes do occur. It's important that when this happens you take responsibility, offer an apology, and try to correct the mistake or resolve the issue in any way that you can. Regardless of your efforts though, some customers will still decide to leave or cancel. So, you should do your best to leave it on good terms!
Hi [Customer name],
Thanks for getting in touch. Meeting the needs of our customers is something that we take very seriously, but I'm sorry that we couldn't fulfil your needs at this time. I can understand your frustration and your decision to leave us, and I'd also like to offer my sincere apologies for the inconvenience that you experienced.
[If applicable: I've arranged for a refund/cancelled your subscription and I'd like to reassure you that the appropriate team are handling any of the necessary admin and paperwork].
If you need any further help or would like to join us again in the future, I'd be happy to help however I can.
Best wishes,
[Name]
Dealing with a frustrated customer that needs a resolution
Unfortunately, having to deal with frustrated customers is likely to occur at some point for customer service agents. However, it doesn't always necessarily mean that these customers are going to leave, but they might. So, it's important to focus on solving the problem and offering great customer service from this point onwards.
Hi [Customer name],
I'm sorry to hear that you've had issues with [insert feature/product/package]. I'd like to reassure you that the customer service team and I are doing all that we can to resolve the issue as quickly as we possibly can. [Here, you might want to detail some of the steps you're taking to help].
So that we can have the best chance at resolving the issue, it would be great if we could get the following information from you – [insert information required].
In the meantime, we will keep you updated with any progress made with regard to finding a solution for you. You could also try the following, which may also help:
[Add in steps that the user could take to troubleshoot, for example].
If you have any additional questions, please don't hesitate to get in touch.
Best wishes,
[Your name]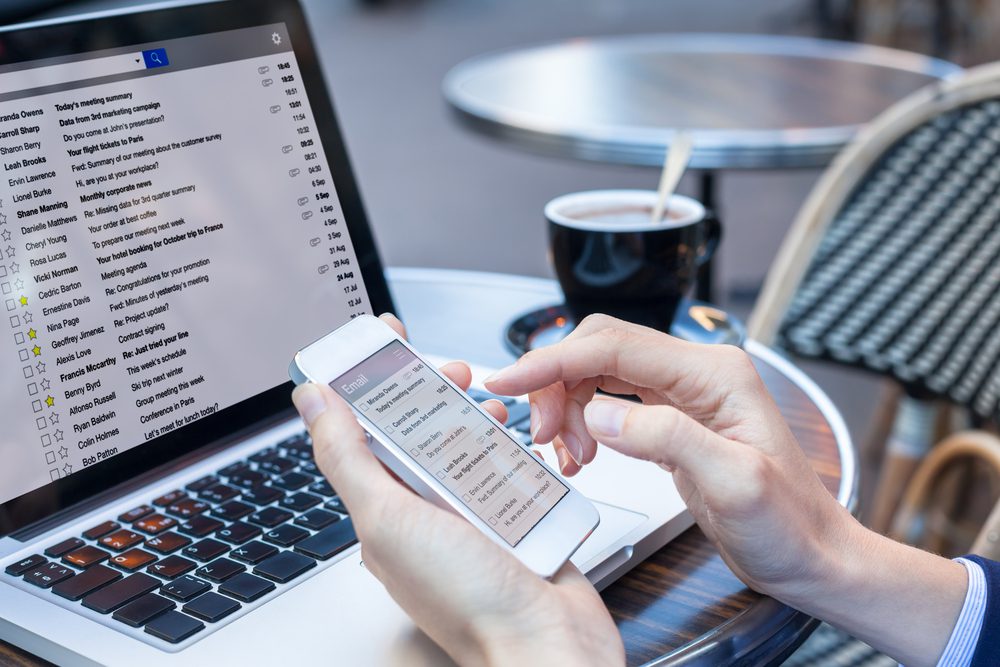 Emailing in response to a customer complaint
When it comes to dealing with complaints, staying cool, calm and collected is essential! Showing that you care and understand is vital too.
Hi [Customer name],
Firstly, I would like to give you my sincere apologies for your experience with us. Here at [business name], we're passionate about [insert relevant value e.g. handling issues promptly to minimise disruption to our customers]. [Directly address the customer issue – e.g. 'We recognise that taking three days to offer a resolution to your issue is unacceptable'].
Due to the convenience caused, we would like to give you [insert gesture – a refund, discount, freebie]. Thank you for your patience whilst we have dealt with this matter. If you need any further assistance, please do not hesitate to get in touch.
I apologise again for any inconvenience.
[Your name]
Emailing a new customer to check in with them
Winning new customers doesn't mean that you should take your foot off the gas when it comes to customer service and communication. Instead, you should make sure that it's at the highest standard at all times – customer retention and customer loyalty are just as important as customer acquisition! With that in mind, it's important to check in with your new customers!
Hi [Customer name],
How are you? I just wanted to check in to see if you needed any further information or assistance regarding [insert product/package/service]. Myself or a member of our team would be happy to answer any questions or simply help you get set up and get to grips with things – just let us know if you need anything.
You can also access our online knowledge hub too, where you'll find lots of information and FAQs about our products and services whenever you need them.
Thanks,
[Your name]
Providing the answer to a customer query via email
One of the main aspects of customer service is being there to support customers whenever they have an issue, or whenever they have a question and need further information. As such, as a customer service agent, a large part of your job is to respond to customer queries. You should keep the tone positive, be clear, and be sure to ask the customer if they need anything else.
Hi [Customer name],
Thanks for getting in touch. In response to your question about [insert topic], [detail your answer – be clear and clarify why an issue has occurred, if relevant].
If you have any further issues or would like to ask any more questions, please don't hesitate to get in touch with me or someone from the team and we'd be more than happy to help.
Enjoy the rest of your day,
[Your name]
Requesting customer feedback
Wanting to make sure that your customer is satisfied with their purchase and their experience in dealing with your business is particularly common amongst eCommerce and B2B businesses. Giving your customer base a way to provide feedback can help you to improve your business, so it's important to ask for feedback when you have the opportunity.
Hi [Customer name],
Thank you for [insert – e.g. purchasing X, subscribing to X, using our X service]. We hope you were satisfied with your [insert – e.g. purchase, subscription], but please let us know if anything could have been better – our priority is ensuring that you've had a positive experience. You can reply to this email or contact [insert email address] if you have anything to tell us.
We'd also love it if you could fill out [this survey] about your experience with [your business name]. Feedback is essential to help us improve, and we always welcome any suggestions. As well as this, if you're happy with your experience, be sure to tell us!
Whilst you can fill out the survey above to give us direct feedback, you can also leave your thoughts on [customer review site].
Thank you in advance, and have a great day.
[Your name]
Offering technical support
If you offer a product or service that's online or can get quite technical, you probably find that you have to deal with plenty of customer emails pertaining to technical issues that need resolving. In these situations, it's important to get all of the key information from the customer before tailoring your approach and response to them and their issue.
Hi [Customer name],
Thanks for getting in touch – I'd be more than happy to help and take a look into this for you.
Just so I can better understand your issue, please could you give me some wider context regarding the issue you're facing – when did this start? Does it happen occasionally, or all of the time? Have you tried to fix the issue yourself before contacting us?
If you could provide me with the answers to these questions, as well as any other information that you think would help me to provide a tailored solution to your problem, then please reply to this email with the details.
Thanks,
[Your name]
When a customer's contract or subscription has expired
The aim of this email is primarily to be informative, but you should also make the customer aware that, even though their contract has expired, they can renew it. Not only is this good customer service, but it increases the chance of repeat business.
Hi [Customer name],
We just wanted to say thank you for using our [insert package or product] for the past [year], and to let you know that your contract expired on [date]. This means that you no longer have access to [your account/the benefits of the package/ etc.]
If you'd like to renew your contract or upgrade, please reply to this email and let us know. Once we're informed, we can restore your access and get you back up and running again within [time frame].
.
Thanks,
[Your name]
When a renewal is required for a contract or subscription
Before a contract expires, it's good practice to send a renewal reminder to the customer. This can encourage them to renew their contract or even upgrade, therefore boosting sales for your business!
Hi [Customer name],
We'd like to thank you for using [product/package] for the past [time frame] – we hope that you've enjoyed it.
We've noticed that your [subscription/contract] is expiring on [date of expiration]. Would you like to renew your [subscription/contract]? If you'd like to discuss it with someone, we'd be more than happy to help you weigh up your options.
If you would like to renew and need some extra assistance with navigating our newest features, you can also schedule a demo too and we'll take you through everything you need to know.
We look forward to hearing from you.
Best wishes,
[Your name]
Sending a follow-up email
If a customer emailed recently to raise a concern or a technical issue, you should always follow up with them a couple of days later, even if the issue was previously resolved. It doesn't take much effort and can be kept to a couple of lines, but this shows that you care about customer experience. Use this template as a guide when following up with a customer about their previous issue or concern.
Hi [Customer name],
Hope you're well. I just wanted to check in to make sure you're having no further issues following the problem you were experiencing the other day. If you have any concerns or need any additional help, please don't hesitate to get in touch – we're always happy to help!
Have a great day,
[Your name]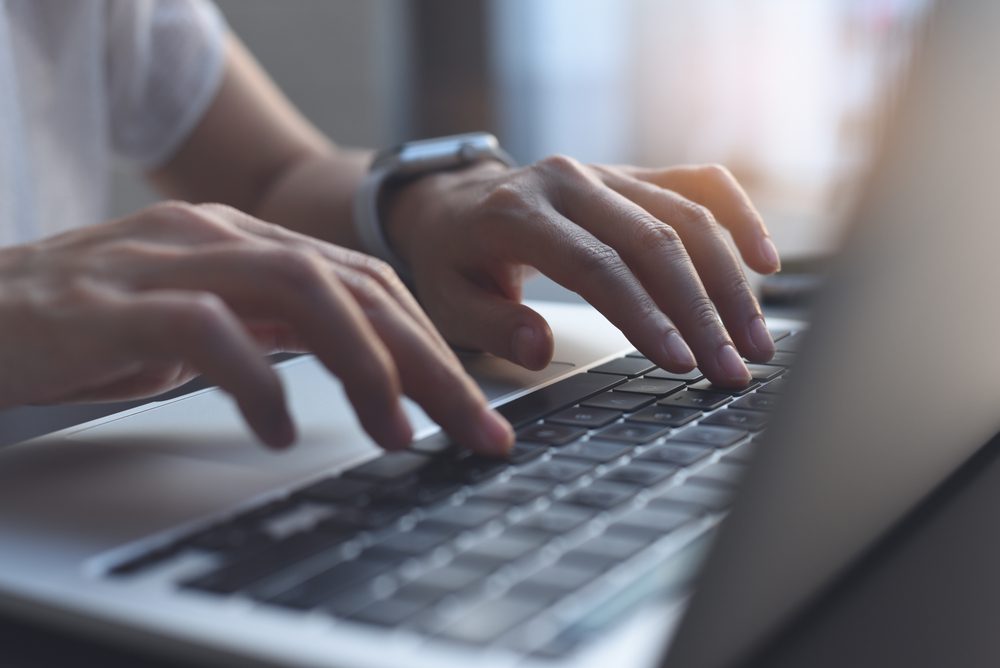 General tips for email customer service
As well as using the customer service email templates above, it's also a good idea to be aware of general good practices when it comes to email customer service. When using emails as a method of communication between your business and customers, it's important to remember the following:
Implement a target response time amongst your customer care team to ensure that everything is dealt with promptly.
Remain professional, calm and clear at all times. This can be particularly hard when dealing with an angry customer email, but it's crucial when it comes to maintaining customer relationships.
Provide a personal service by using the customer's name and referencing their customer journey or specific issue. Providing a personal service also involves providing a bespoke service that's tailored exactly to the customer needs.
Make the effort to fully understand a customer's problem or issue. This will help you to show empathy, and this is a vital part of a good customer service strategy.
If you're struggling to keep up with inbound customer emails, get some support! Here at alldayPA, we support businesses across a range of sectors with email management, and we would love to help you too.
Need some help with managing your customer emails? We're here to help!
Here at alldayPA, we don't just offer a telephone answering service – our services extend to email management too, amongst plenty of other services to help you stay organised and on top of your customer interactions. If you're interested in freeing up your time so that you can focus on growing your business, then we'd be happy to manage your inbox for you.
To get started or to ask any questions – we're here for you and you customers 24/7 and a member of our team will be on hand to help!