What Can I Automate in My Business?
As technology continues to develop, so do strategies and techniques for businesses, many of which can help them to streamline their services and operations. Automation has been a huge part of these developments – ultimately, automating tasks and operations involves minimising human input, thus saving people time, maximising productivity, and boosting efficiency.
Whilst this is the general purpose of automation, there are a few different types to note. For example, there's basic automation which usually involves digitising your work using software and applications. There's process automation which pertains to business processes, including the workflow. Then, there's integration automation – this involves training a machine to mimic human tasks, so that they can form part of the team. One of the most common types of automation is AI automation, which means that machines can learn and then make decisions based on things that they have previously come across and analysed.
Evidently, automation can form a big part of the way a business works, and it seems that it's only going to become more commonplace amongst companies in the future. Here at alldayPA, given that we offer customer service outsourcing solutions, we're experts when it comes to saving businesses time. So, in this blog, we're going to take a look at the tasks that you can automate within your business to make life a whole lot easier!
Already interested in running your business more effectively and efficiently? Then get in touch with us to get started! You can give our team a call to ask any questions or to tell us about your requirements.
What Can I Automate in My Business?
Marketing Campaigns
Marketing automation can be implemented across several platforms and channels to assist with your marketing efforts. Effective marketing automation might involve your email marketing, short message service (SMS), display and social advertisements, and traffic tracking. Here are just a few examples of how to automate your marketing tasks to save time…
Post and email automation
There are several tools that will now help you to schedule various posts and emails as a part of your marketing. For example, by using platforms like MailChimp for your email marketing, WordPress for your website's blogs, and Hootsuite for your social media posts, you can schedule posts and emails to be sent at any time. As such, you might decide to spend a day, or a couple of days, each month writing your emails, social media posts and blogs. Then, you can schedule them to be published or sent at the most suitable time.
Automated reminders to customers
This is particularly effective for businesses within the eCommerce industry – for example, if a user abandons their shopping cart, you can follow up with them to remind them about their potential purchase, or to see if they're still interested. This can be easily automated across numerous platforms depending on a user's behaviour.
For initial research or tracking
Thanks to Google Alerts, you can now stay up-to-date with any online mentions that feature your business. You do this by providing information regarding search terms for your business, sector, and your competitors, and then Google will send you an automated message – either in real time, daily, or weekly – to inform you of everything you need to know, which can save you heaps of time! As for tracking the success of your campaigns, you can set up automated reports within Google Analytics that can be sent across to you each week. 
Customer Service
Customer service encompasses a range of different tasks and responsibilities. However, to save you time and to even make things easier for the customer, some of these tasks can be automated. Here are just some of the ways that customer service can be automated…
Live chat integrations
Live chat's are becoming increasingly popular and whilst some businesses opt to use bots to handle their customer interactions, this doesn't always have to be the case. Infact, live chats can be used to monitor conversations and enquiries – in other words, you can find out about any commonly asked questions or concerns amongst your users, and then this can be addressed.
Whilst live chats can be automated using a bot, we'd recommend using humans for a personal touch. We understand that this can still be time-consuming though, which is where outsourcing can play its part, instead of automation. For example, you can outsource your live chat messages to us, and our PAs can deal with them for you!
Use automation to encourage self-service
Most users will get in touch with you because they can't find the information that they need on your website. As such, you should use automation tools to encourage self-service and therefore minimise the time that you spend dealing with customer enquiries that could've been solved using the resources on your website. Videos and support articles are great options for providing a self-service method on-site.
Gauge customer satisfaction with feedback
Automated surveys are a great way to gain customer feedback with minimal effort. Based on how the customer then responds to the survey and the feedback they provide, you can trigger an escalation process. For example, if they leave a low rating below 2 stars, you can automatically schedule a call from a customer service agent or manager.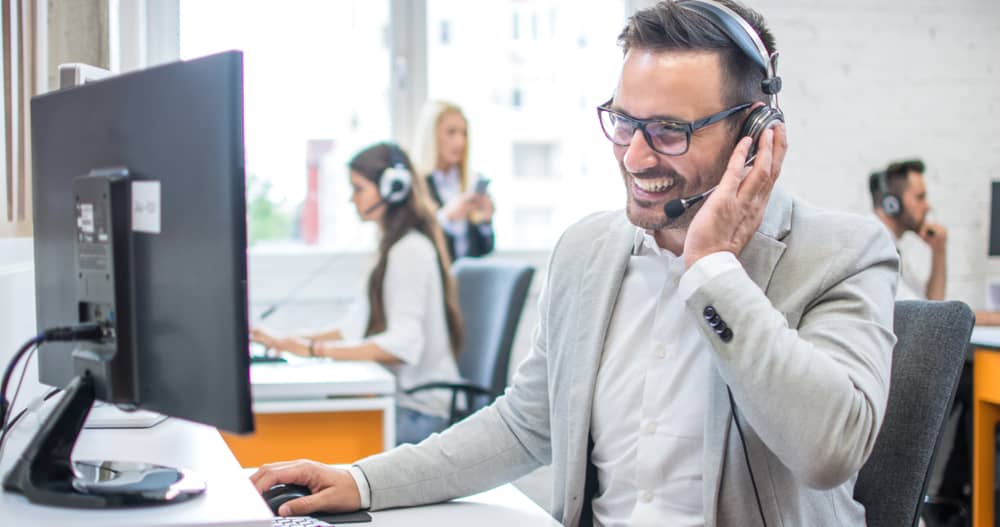 Finance & Administration
Whilst these tasks are vital, they can often be time-consuming and you may feel that your time could be better spent elsewhere. Some of these may even be your sales team's responsibility, but we'll look at some more tasks that can be automated within the sales team later. For now, let's take a look at what financial and administrative tasks could be automated within your business…
Invoice reminders and receipts
There are different applications and platforms that now allow you to send automated reminders to clients that still haven't paid an invoice. Similarly, you can automate receipts once payment has been received, and you can also use tools to automatically organise your own receipts to prepare for tax returns or your expenses.
Payroll and paying bills
There are also applications and software that allow you to automate payroll to save your HR department this job every month! Similarly, working with your bank will allow you to automate payments for your bills – just be sure to make a note of these or any recurring payments each month and then you can account for them in your budgets and overviews!
File back-ups
We know that backing up your important files is crucial – if the system fails or suffers a cyber-attack, you run the risk of losing them. This can have a severe impact on your business operations and business continuity. However, you can automate your file back-ups – cloud-based systems like Dropbox allow you to set a daily or weekly time, whereby your files are backed up in the background.
Your to-do list – automate reminders
Apps like Trello and Wanderlust, as well as many other project management software and workflow tools, allow you to organise your to-do list tasks into categories before automating reminders. This saves you having to set these reminders yourself, and can prove crucial when a deadline is approaching!
Sales
Your sales team are a vital part of your business and help to keep it growing. However, with sales automation, you can maximise their productivity and effectiveness. Here are a couple of things that business owners might want to automate when it comes to sales…
Lead generation
This involves generating leads without having to do it manually. This might involve automating lead-gen email campaigns, personalised website experiences, and a live chat amongst other things. Above all, you should still ensure that these automated features provide a personalised experience and, if done correctly, they should give your sales team more time to deal with qualified leads.
Follow-ups
Once you've spoken to a new lead, be sure to send them a follow-up to get an update on what they're thinking and whether they're any closer to converting. You can automate these follow-ups, but take care and still make them personal! You could even use a template, but then tweak this to make it specific to the potential customer that you've just spoken to.
Automation vs. Outsourcing: Two Tools to Use for Maximising Efficiency
Whilst automation can save businesses loads of time, there are some things that are still best left to humans. Delivering a service provided by humans is the best way to maximise customer satisfaction – you're in control of the customer experience for both first-time customers and existing customers alike. As well as this, it helps you to provide a personalised service, which certainly goes a long way. With this in mind, sometimes outsourcing your tasks might be a better way to save time as opposed to automation.
How alldayPA Can Help You With Customer Service Outsourcing
Here at alldayPA, we offer tailored packages made up of the services listed below. Over our decades of experience, we've worked with businesses in several different industries from property, to the legal sector, finance, marketing, and so much more. Much like automation, our outsourced customer service solutions save businesses heaps of time, so that they can get on with other important business matters.
Better still, our PAs are experts when it comes to customer service, so you know that potential customers are getting an amazing first impression, whilst existing customers are dealt with to the highest of standards!
Let's take a look at what our clients can expect when they work with us…
Call handling
For many businesses, customer calls will be their main form of communication. As such, dealing with a high volume of incoming calls can be time-consuming, which is why plenty of businesses use our telephone answering service to save themselves time.
Call forwarding and message taking
If you're available to take a call, then we'll happily pass the caller through to you. However, if you're busy, then we'll make a note of the caller's name, contact details, and message so that you can get back to them at a convenient time.
Virtual switchboard service
Our remote switchboard allows our PAs to forward callers to the most relevant person or team within your business, to ensure that their enquiry is dealt with correctly.
Call triaging
Call triaging allows your business to deal with the most urgent caller first. As such, you'll prioritise customers based on the nature of their call, with the help of our PAs.
Diary management
Organisational skills are key when it comes to running a successful business, but managing your diary properly can take up time. So, our PAs are happy to take this off your hands and ensure that your appointments, meetings, and reminders are all in order!
CRM integration
CRMs can help businesses track customer interactions and journeys. As they can be so central to customer service, we'll integrate your CRM so that we become a seamless part of your team.
Email management
Inboxes can get pretty swamped with customer emails, and it can be hard to keep on top of these when you've got other things to juggle too. You can let us take care of your inbox to make sure that no email goes unanswered!
Outsourced live chat
More businesses are now investing in a live chat for their website – it gives existing and potential customers the chance to immediately get in touch with an agent. However, it means that customers do expect a prompt response, but we can take care of that!
Social media message handling
Social media platforms now play a key part in customer service and wider business operations. That's why we now offer social media message handling as one of our services.
Ready to Maximise Efficiency and Productivity Within Your Business? Get in Touch With Us Today
Combining both automation and outsourcing within your business can certainly save you time, and that time can be spent on other important business tasks such as vital meetings, training, or growing your company. We can certainly help – by entrusting us with your customer interactions, you'll reap the benefits of an effective customer service outsourcing solution!
To speak to a member of our team to discuss your requirements and how we can help, then you can easily get in touch with us – our team are always happy to answer your questions!